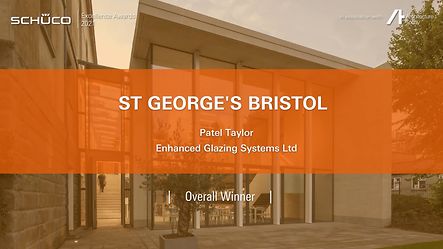 2020 Overall Winner
Patel Taylor's extension to St George's Bristol enables the Grade II*-listed concert venue to generate additional income and enhance the visitor experience through a flexible suite of multifunctional spaces.
Enhanced Glazing's brief was for a cafe bar, multipurpose learning and event spaces and back-of-house areas for management and performers. The architect conceived the extension as part of the landscape – a "non-building" that relates to the stepped terraces of Robert Smirke's original churchyard.
The two-storey structure mediates between old and new, lightly touching the historic fabric. A glazed link formed from FWS 50 curtain walling connects the two buildings and serves as a powerful transitional space. By contrast, the lower levels are heavy crypt-like spaces, connected through the existing axes of the church. In-situ concrete walls, columns and soffits root the building to the ground.
An oculus draws light into the multi-use spaces on the upper levels, focusing views towards the sky. Schüco Jansen's Janisol steel system is used to form the glazed north and south entrances while Schüco AWS 60 aluminium windows are deployed on the east facade.
Among the main design, challenges were how to negotiate the steeply sloping site. The solution was to introduce a series of "terraces" comprising a wildflower-planted roof that aligns with the top of the site, multipurpose spaces that align with the church auditorium, and a café that aligns with the church crypt. As such, the new structure is fully embedded into the ground at its north end while opening up to the south where the glazed facade provides the cafe with daylight and views out. 
A further requirement of the brief was that the multipurpose rehearsal and performance spaces had to be usable at all times without noise transfer to the main auditorium. Careful specification of the glazing and doors helped eliminate sound transfer between the new and old spaces.
The judges commended the sophisticated and expressive use of curtain walling on this highly sensitive cultural project. Special praise was reserved for the glazed link joining the two structures.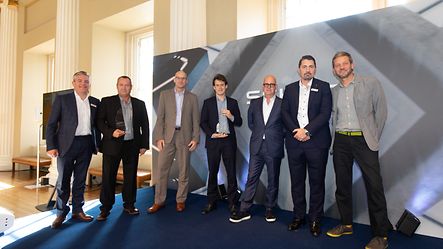 This is a very well resolved project, particularly the way in which the curtain walling is used to connect the new and old elements

"Contextural sensitivity combined with beautiful spaces and the careful curation of daylight make St George's Bristol a worth winner"

"The window and curtain walling systems are expertly handled on this exceptional building"
Products used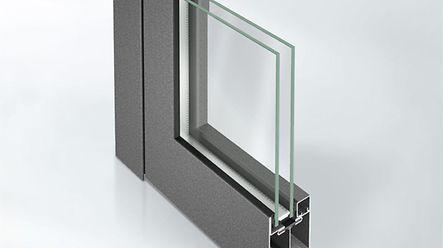 Schüco Jansen Janisol Door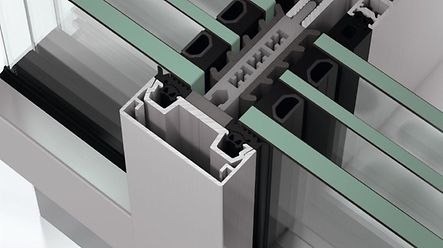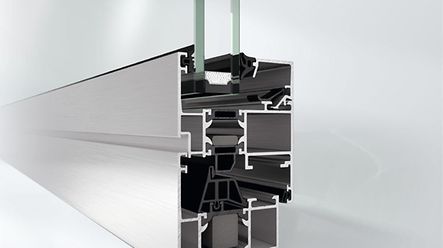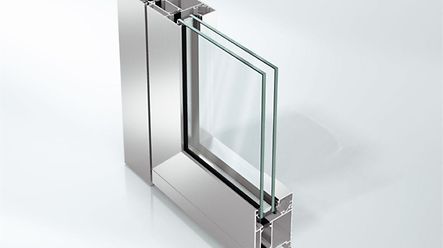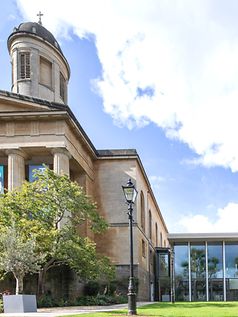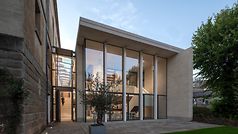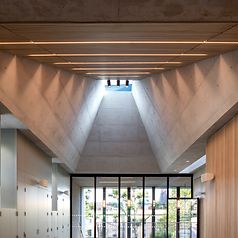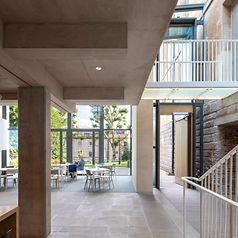 Register now..
Work material (e.g. tender specifications, BIM objects, CAD data, catalogues)
Note content
Direct contact to Schüco