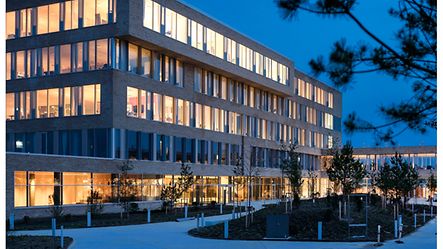 New perspectives on healthcare design
The Prime Minister, Boris Johnson, announced in October last year that 40 hospitals will be built by 2030 as part of a package worth £3.7 billion. In exploring the latest thinking in hospital design, the speakers at the Schüco/Architecture Today webinar New perspectives on healthcare design highlighted some of the latest thinking on hospital design in the light of the coronavirus pandemic and considered how new hospitals should be designed to meet the needs of current and future generations.
Flexibility was a key theme of Sophie Crocker's presentation. Sophie is a medical planner and design researcher at HKS. She outlined the practice's Flexx Hospital concept. She explained that this approach was developed to standardise hospital design while providing long term flexibility. This will enable Flexx hospital buildings to evolve and adapt over time to accommodate changes in clinical processes, technologies and clinical needs.
Fundamental to HKS's Flexx concept is a strict planning grid. Adhering to this grid will enable spaces and layouts to be reconfigured easily. It will also enable the façade to be adapted to accommodate these changes, for example through the addition of a window.
The use of a modular façade on a regular grid fits perfectly with the Schüco aluminium Unitised Dynamic Construction 80 (UDC 80) façade system. In the same way, HKS's Flexx hospital can be adapted, the UDC 80 façade system is able to incorporate a variety of elements, including glazing, openable windows, solid panels and even modular ventilation units. And, because the UDC 80 system is factory assembled, typically into floor to ceiling high assemblies, these can then be simply craned into position on-site.
HKS's Flexx concept also featured a circulation corridor with an increased width of 2.7m (as opposed to the more conventional width of 2.4m) to enable the evacuation of beds during a fire. The Schüco Jansen unlatched steel fire door system is ideal for this type of high-traffic application. The double door unit's no-lock feature ensures the doors remain open under normal use, but in a fire special components are activated that keep the door closed to provide a barrier to the flames.
Charlotte Ruben, architect and partner at White Akitekter then gave a Swedish perspective on hospital design. She described two of the practice's recently commissioned projects in Stockholm - the Karolinska University Hospital in Solna and Huddinge Hospital. She explained how White Akitekter had designed the hospitals to be adaptable and flexible. Charlotte then explained the effectiveness of this approach during the coronavirus pandemic, where in just 10 days the Huddinge Hospital's 23 operating theatres had been transformed into 64 intensive care units, each accommodating three patients.
An underlying philosophy of White Akitekter's design was that both hospitals provide an attractive, healing environment by ensuring patients have access to daylight.
Daylight was a key feature of Medical Architecture's St Ann's Hospital, Tottenham, London, explained director Lianne Knotts in her presentation. The hospital was designed to treat adults with mental health problems. Lianne explained that careful planning had provided patients with direct access to outdoor space to create a therapeutic setting while extensive use of glazing provides patients with views out of nature to create a calming environment to support healing.
It is essential that glazed units with a high thermal and acoustic performance are used to ensure space does have a positive impact on mental wellbeing. It is well known that double glazing is good at reducing noise transmission; triple glazing performs even better. Fortunately, all Schüco glazing systems can be supplied with either double or triple glazed units, giving designers the option of using triple glazing on façades where noise is an issue.
Christopher Shaw, founder and senior director of Medical Architecture, outlined how in the future healthcare could be delivered in tiers with large hospitals supporting a wide range of specialisms supported by smaller community hospitals.
Christopher then explained that the coronavirus pandemic had shown the need for increased levels of fresh air and had seen the return of "Nightingale principles of ventilation". Fortunately, all Schüco window and façade systems are designed to be interchangeable making it relatively straightforward to replace a glazed unit with an opening window to provide increased levels of outside air.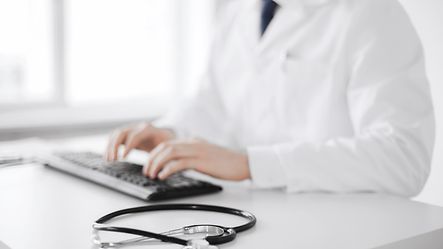 Register now..
Work material (e.g. tender specifications, BIM objects, CAD data, catalogues)
Note content
Direct contact to Schüco