Are you ready for a new challenge?
Welcome to the career page of Schüco - one of the leading suppliers of pioneering building envelopes.
3 GOOD REASONS FOR CHOOSING SCHÜCO
Asking yourself why Schüco is the right company for you? Here are 3 good reasons why you should choose to work for Schüco:
At Schüco, you will be working for the market and technology leader.
Regardless of whether you're in our Technical or Finance & Accounting departments, at Schüco you will always be at the forefront.
UK based - market leading global company.
As an international company we work in a wide variety of regions and develop connections throughout the world - global teamwork is part of our day-to-day business.
We operate responsibly - committed to people and the environment.
Our team thrives to develop the windows, doors and facades of the future, which are amongst the most beautiful, most user-friendly, energy efficient and safest on the market.

Does this sound like a company you want to join? Then we look forward to hearing from you!
Customer Training / L&D Manager
Customer Training / L&D Manager
Job Title:           Customer Training / L&D Manager
Department:      Training
Reporting To:    Technical Director
Job Purpose                                                                                    
Schüco works with a network of fabricators who are trained by Schüco to support clients on projects through advice, design and in the fabrication and installation of Schüco systems.
This opportunity will see the individual define and deliver a learning and development strategy that meets our external partners (investors, architects and fabricators) needs and organisational needs. Working in conjunction with internal department managers, this individual will deliver and monitor the training prospectus using most effective interventions driven by our external partners and our Company requirements.
The role will be actively involved in defining training from driving knowledge improvement and competence of Schüco products, thereby raising external customers engagement, through to delivering internal training to increase our employee's capability.
Key Tasks and Responsibilities:
Design, create and promote training programmes for external partners which captures industry and organisational requirements
Create and deliver learning content across multiple media with a focus on digital training solutions
Collaborate with relevant Schüco teams (both UK and abroad) to create appropriate subject matter material to upskill internal customer facing teams
Identify and liaise with external training providers and third parties to provide educational programmes of benefit to the organisation and/or assessment schemes that deliver value for customers.
Influence and support line managers with creation of individual learning and development programmes
Recruit, train and manage the training team to ensure current and future organisational needs are met.
Actively seek verifiable external and internal customer feedback on training measures implementing improvements and changes continuously
About You
We are looking for candidates that can create and execute a L&D strategy that drives our Company forward. Someone who also has experience in delivering technical training and development programmes, both on-site, as well as remotely through innovative digital options. So you…..
Have already got proven experience in a training role and will have a recognised professional training qualification

Are competent with technical material eg from working in manufacturing/construction or
Have an ability to understand and disseminate complex technical information, with a background in personal development training
Are experienced in digital training tools, e-learning techniques and delivery methods
You will have up to date knowledge and experience of training and L&D best practice
You are an experienced facilitator able to flex style to operate at all levels with external and internal customers
You will have strong data analysis skills including using data to improve L&D interventions
You have experience of managing and developing a team
You might also, although it's not essential, be:
Experienced and/or have working knowledge of the fenestration industry
Qualified assessor for recognised training provider
Forward thinking with an ability to act creatively and disrupt conventional views
Does this role excite you? Does this sound like a company you want to join? Then we look forward to hearing from you!
If you would like a full job description or to apply with your CV and covering letter, email us careers@schueco.com
STRICTLY NO AGENCIES PLEASE
Covid-19 precautions in place: face masks to be worn at all times in communal areas, sanitizer stations across site
Technical Translator
Technical Translator
Job Purpose
This is a fixed term, temporary contract for 12 months. The role is to translate technical documentation and other texts from German into English, ensuring that the target text reads like original English, using computer-assisted translation tools where directed to optimise the translation process.
Key Tasks and Responsibilities:
To translate technical documentation (e.g. order & fabrication manuals, operating instructions, computer applications and test reports) accurately into English to a standard fit for global publication.
To translate marketing / advertising / corporate material (e.g. exhibition literature, product brochures, press releases and magazines) into English appropriately and with sufficient flair as to accurately reflect the source text and maximise promotion of the Schüco brand and products worldwide.
To undertake terminology mining for all translation work as required and participate in the collection of company-specific terminology, consulting appropriate sources and attaining the requisite level of technical knowledge.
To participate at all levels of the translation project lifecycle, sharing responsibility for processing enquiries, logging incoming translation work, file management, pricing, scheduling and outsourcing as required.
To be proactive in developing workflows, procedures, tools and guidelines for maximising efficiency within the team.
Essential Skills:
English mother tongue with excellent language skills and writing style
Graduate of German with near-native fluency and excellent knowledge of grammar
A very keen eye for detail
Ability to work accurately under pressure with constantly changing priorities
High level of IT literacy
A strong team focus
Desirable Skills:
Postgraduate qualification in Translation (e.g. MA, Dip. Trans.)
Previous translation experience and knowledge of CAT tools
Knowledge of engineering, architecture or environmental issues
This is a full time, temporary contract position. If you would like a full job description or to apply with your CV and covering letter, email us at careers@schueco.com
Application deadline: 08/09/2021 - We reserve the right to close the vacancy early if sufficient applications are received.
STRICTLY NO AGENCIES PLEASE
COVID-19 considerations:
Covid-19 precautions in place; face masks to be worn at all times, sanitizer stations across site, social distancing in place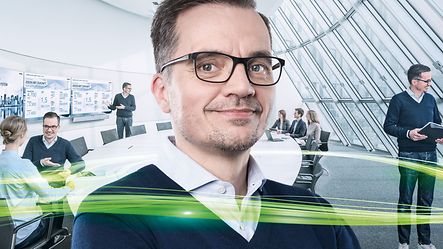 Warehouse Operative
Warehouse Operative
Job Purpose
Order picking and stock replenishment in the warehouse and dispatch areas to ensure that customer deadlines and company regulations for stock control are adhered to; and using mechanical handling equipment and automatic warehouse equipment, as required.
Key Tasks and Responsibilities:
Using SAP generated information to accurately and carefully pick, pack and load materials for delivery and check/report any damage.
Safe storage of materials, recording information on SAP and reporting any discrepancies.
Handling machinery according to training and completing the safety check sheets, reporting any issues.
Using correct lifting equipment at all times and operating the overhead cranes, correcting any minor faults (following relevant training).
Operating forklift trucks (counterbalance, reach, four-way and aisle), ensuring all checks are carried out prior to use.
Safely loading/unloading supplier/customer vehicles, in teams or, on occasion, under own direction.
Inspect, record and store incoming materials (using hand-scanner/PC) and complete documentation and SAP information.
Ensure housekeeping is to the highest standard.
Stock checks.
Being flexible in approach to: working in all trained areas of the warehouse; working hours and the 'banked hours' scheme; and working in a team environment.
Essential Skills:
Proven warehouse experience
The ability to work in a team environment and share work appropriately, with an excellent attitude to peers and management alike
Flexible approach to working hours and to working in all areas of the warehouse
Heavy lifting
Ability to work to strict deadlines and under pressure
Desirable Skills:
Knowledge of SAP
Forklift license
Conversant with health and safety legislation
First aid and/or health and safety training
Crane experience
This is a full time, permanent position. To apply for this position please send your CV along with a covering letter to careers@schueco.com
STRICTLY NO AGENCIES PLEASE
COVID-19 considerations:
Covid-19 precautions in place; face masks to be worn at all times, sanitizer stations across site, social distancing in place
Covid-19 precautions
The health of our applicants, employees, customers and partners is our top priority. For this reason, we are currently taking additional precautions as per below and also offer video interviews instead of personal interviews for some positions. Stay safe!
Personal protective equipment provided or required
Temperature screenings
Social distancing guidelines in place
Sanitisation, disinfection or cleaning procedures in place
Initial interview via telephone or WebEx