Current Vacancies
Material Controller
Material Controller
Job Title:                   Material Controller               
Department:           Supply Chain
Reporting to:           Operations Manager
Location:                  Milton Keynes
Job Purpose:
The purpose of the role is to co-ordinate the forecasting, planning and procuring of materials for Schueco UK, including special projects. You will ensure the availability of goods and materials throughout the supply chain by overseeing stock management, product flow and logistics.
Key Tasks and Responsibilities:
Forecast the right volumes of materials inbound to the business from supply chain partners and plan stock levels to maximise service to customers and minimise waste and lead-times
Expedite materials throughout the Supply Chain and up to delivery to the UK warehouse
Procure core materials from UK suppliers
Maintain optimal stock levels
Plan stocks for special projects
Conduct a stock reconciliation process
Maintain Intrastat data
Develop and maintain strong relationships, both internally and externally, to mitigate risks and issues and ensure supply of materials meets requirements
Support the streamlining of processes and creating standard operating procedures
Coordinate vendor performance, to ensure on-time & in-full service completion
Essential Skills:
Supply chain/ planning experience
Ability to work to deadlines and under pressure
Confidence in liaising with suppliers and customers
Ability to communicate and interact across all levels of the organisation
Advanced in using all elements of Microsoft Office
Motivated, proactive and well-organised individual, who is able to work on own initiative and manage time effectively
Strong written and verbal communication skills
Accuracy and attention to detail is essential
Desirable Skills:
SAP knowledge and experience
Ability to communicate in German advantageous
Supporting Information:
Lives within daily commuting distance of Milton Keynes
Right to work in the UK
Ability to travel within the UK and/or other Schüco offices if the need arises.
This is a full time, permanent position. If you would like a full job description or to apply with your CV and covering letter, email us at careers@schueco.com.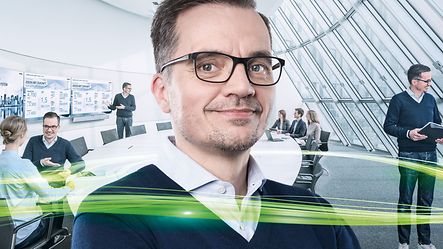 Customer Services Administrator
Customer Services Administrator
Job Title:                   Customer Services Administrator
Department:            Customer Services
Reporting to:           Commercial Aluminium and Coatings Supervisor
Location:                   Milton Keynes
Job Purpose:
To manage customer orders and enquiries in a professional and effective manner and in accordance with established standards and procedures. Building strong rapports with external and internal customers, you will strive to exceed expectations, and proactively identify more effective ways of working, representing Schüco's best interest.
Key Tasks and Responsibilities:
Input and manage customer orders within distribution deadlines using the AEP and SAP systems
Manage customer queries (product/delivery/availability/shortages etc.) and account queries by obtaining and evaluating all relevant information
Identify and resolve customer issues. Recommend process improvements
Invoice and credit customers for goods within specified time limits, making use of SAP periodic reports
Co-ordinate and progress orders and advise customers/ Business Development Managers of order status
Liaise with Credit Control in support of a coordinated smooth running of accounts
Maintain an organised up-to-date administration system to ensure efficient query resolution
Liaise with Logistic Service Centre on the closure of customer complaints
Run reports for customers, as required
Work closely with Commercial Team to achieve best results for customers and Schüco
Attend periodic customer review meetings
Maintain solid customer relationships by handling questions and concerns with speed and professionalism
Communicate and coordinate with internal departments
Provide feedback on the efficiency of the customer service processes and make recommendations for improvement
Essential Skills/Experience:
Proven sales administration experience
Customer-centric with positive outlook and attitude
Attention to detail and accuracy
Advanced user or MS Office packages (Word, Excel)
Good interpersonal and communication skills
Ability to prioritise and work in accordance with set processes and SLAs
Ability to work effectively under pressure
Proactive and well-organised
Desirable Skills/Experience
Problem analysis and problem-solving
SAP knowledge
This is a full time, permanent position. If you would like a full job description or to apply with your CV and covering letter, email us at careers@schueco.com.
Product Trainer
Product Trainer
Job Title:          Product Trainer
Reports To:      Training Manager
Location:          Milton Keynes
Job Purpose
Responsible for creating and maintaining industry-leading training courses with a focus on developing our customers'  knowledge and competence on Schüco products and processes ensuring they are able to design, specify, fabricate and install Schüco products to the highest standards. Increasing customer engagement and organisational capability by delivering Theory and Practical courses on the full product range, including managing course assessments, examinations and training records for all stakeholders.
Key Tasks and Responsibilities:
Deliver theoretical and practical training courses for customers on all Schüco products and services.
Deliver theoretical and practical training courses to meet the needs of Schüco UK employees as identified by the Department Managers and Training Manager.
Deliver Training seminars through multiple channels including face to face and online and in attendance at customer premises when required.
Develop course material, presentations and assessments across all Schüco products.
Develop and maintain a high level of knowledge of Schüco products.
Develop and maintain a high level of knowledge of industry standards and legislation.
Essential Skills:
Training background with experience in technical course design and development
Good communication and interpersonal skills
Computer literate with a high level of competency in the Microsoft Office suite
Ability to absorb and assimilate Schüco products, new ideas and technologies and be able to create suitable course material
Desirable Skills:
Knowledge of the Windows, Doors and Curtainwall industry (Schüco knowledge preferred)
Awareness of workshop fabrication techniques and processes
Awareness of construction site installation techniques and procedures.
Awareness of workshop and construction site health & safety.
This is a full time, permanent contract position. If you would like a full job description or to apply with your CV and covering letter, email us at careers@schueco.com
Training Manager
Training Manager
Job Title:        Training Manager
Reports To:    Head of Product Management
Location:        Milton Keynes
Job Purpose                                                                                    
This role is vital to ensure Schüco partners and colleagues are trained to the highest standards to maintain the Schüco brand reputation.  Responsible for the effective management of the Schüco Training Department, creating and maintaining an industry-leading product training programme with a focus on developing our customers and colleagues knowledge and competence on Schüco products, processes and standards. Increasing customer engagement and organisational capability by leading a team of skilled technical trainers and delivering a service that exceeds our customer and organisational needs. Communicating these requirements effectively to the centralised training department ensuring the UK industry standards are correctly represented. 
Key Tasks and Responsibilities:
Design, create and promote training programmes capturing mandatory, regulatory, developmental and organisational requirements for the Schüco UK product range
Create and deliver learning content utilising  multiple  channels that are suitable for a variety of delivery methods with a focus on digital training solutions
Collaborate with teams across the business to create a matrix of appropriate subject matter and knowledge levels and upskill internal colleagues about the UK Schüco product range
Consult and collaborate with Central Training Team in Bielefeld on Learning Management Creation Systems, shared content and distribution
Maintain up to date training records of all training attendees
Set and maintain departmental policies and procedures with responsibility for quality, course bookings, customer service and the general day-to-day running of the team
Essential Skills:
Experience and/or working knowledge of the fenestration industry
Holder of a recognised professional training qualification
Up to date knowledge and experience of training and L&D best practice
Experienced trainer and facilitator able to flex style to operate at all levels
Strong data analysis including ROI and performance data to develop and improve L&D interventions
Demonstrable training background and/or coaching skills and an ability to engage with people
Experience of designing a range of training and assessment interventions.
Knowledge of a range of training techniques and modern methods of delivery.
Knowledge of recognised learning providers and training assessment bodies
Experience of digital training tools, e-learning techniques and delivery methods
Highly IT literate – minimum intermediate Word, Excel and PowerPoint with other appropriate package skills
Desirable Skills:
Qualified assessor for a recognised training provider
Forward-thinking with an ability to act creatively and disrupt conventional views
Warehouse Operative
Warehouse Operative
Job Purpose
Using mechanical handling equipment and automatic warehouse equipment, as required pick and replenishment of stock in the Warehouse and dispatch areas to ensure that customer orders are made ready for despatch.
Key Tasks:
Using IT system generated information to accurately and carefully pick, pack and load materials for delivery and check/report any damage.
Safe storage of materials, recording information on IT system and reporting any discrepancies.
Handling machinery according to training and completing the safety check sheets, reporting any issues.
Operating forklift trucks / Lifting equipment ensuring all checks are carried out prior to use.
Safely loading/unloading supplier/customer vehicles, in teams or, on occasion, under own direction.
Inspect, record and store incoming materials (using hand-scanner/PC) and complete documentation and IT system information.
Ensure housekeeping is to the highest standard.
Stock checks.
Being flexible in approach to: working in all trained areas of the warehouse; and working in a team environment.
Essential Skills:
Willingness to learn
The ability to work in a team environment and share work appropriately
Flexible approach to working hours and to working in all areas of the warehouse
Lifting
Ability to work to deadlines
Additional / Desirable Skills:
Knowledge of SAP
Forklift license
Conversant with health and safety legislation
Health and safety awareness
Supporting information
Lives within daily commuting distance of Milton Keynes
Right to work in the UK
Clean driving license
This is a full time, permanent position. To apply for this position please send your CV along with a covering letter to careers@schueco.com
STRICTLY NO AGENCIES PLEASE
COVID-19 considerations:
Covid-19 precautions in place; face masks to be worn at all times, sanitizer stations across site, social distancing in place
Covid-19 precautions
The health of our applicants, employees, customers and partners is our top priority. For this reason, we are currently taking additional precautions as per below and also offer video interviews instead of personal interviews for some positions. Stay safe!
Personal protective equipment provided or required
Temperature screenings
Social distancing guidelines in place
Sanitisation, disinfection or cleaning procedures in place
Initial interview via telephone or WebEx
Are you ready for a new challenge?
Welcome to the career page of Schüco - one of the leading suppliers of pioneering building envelopes.
3 GOOD REASONS FOR CHOOSING SCHÜCO
Asking yourself why Schüco is the right company for you? Here are 3 good reasons why you should choose to work for Schüco:
At Schüco, you will be working for the market and technology leader.
Regardless of whether you're in our Technical or Finance & Accounting departments, at Schüco you will always be at the forefront.
UK based - market leading global company.
As an international company we work in a wide variety of regions and develop connections throughout the world - global teamwork is part of our day-to-day business.
We operate responsibly - committed to people and the environment.
Our team thrives to develop the windows, doors and facades of the future, which are amongst the most beautiful, most user-friendly, energy efficient and safest on the market.

Does this sound like a company you want to join? Then we look forward to hearing from you!