Business Development Manager - Jansen Steel
Business Development Manager - Jansen Steel
Job Description:         Business Development Manager – Jansen Steel
Reports To:                  National Sales Manager
Location:                      Field Based
Job Purpose:
To generate and grow profitable Jansen Steel sales above target levels from the development of existing and new customers within a designated area. 
To work as a team together with the designated area 'Buddy' Architectural Project Manager (APM), to provide technical, product application and specification support to agreed Schueco Partners on the area, with the specific goal of securing projects including competitor specified or open specified projects using a combination of APM and BDM skillsets.
Key Tasks and Responsibilities:
To represent Schueco UK Ltd in a professional manner at all times.
To maximise turnover and profit to agreed budgets.
To improve project conversion and grow existing and new accounts by:

Early project involvement
Close cooperation with 'Buddy APM' and or the relevant project APM
Provide technical, product application and specification support
Securing projects including competitor specified or open specified projects  

To have a monthly project pipeline with Focus Partners meetings.
Creation and maintenance of development plans with Focus Partners.
Overall development of the customer base.
Efficient journey plans whenever possible. Use digital communication e.g. VC when appropriate
Ensure customers are fully informed of the Schüco Digital Offer with the nominated Digital Experts registered in My Workplace. Promote the use of Schueco Connect and Docucentre, helping to ensure customer usage.
Maintain training programme for all new and existing customers on product, digitalization, manufacturing, estimating and installation, in conjunction with the Training Department.
Submit weekly and monthly reports to NCM on agreed dates.
To keep up-to-date with project enquiries.
Keep up to date with Schueco UK Ltd products, market trends and competitors at all times, supplying information requested by management within timescales given.
To ensure that the individual keeps CPS up to date on a daily basis ensuring that both call plans & visit reports are registered in a timely manner.
Essential Skills:
Relevant experience in the fenestration field
Ability to meet goals and show no fear of competition.
Have a high level of sales skills and techniques to be able to identify new business opportunities for Schüco and create obligation from customers.
Competent with selling to be able to negotiate sales of Schueco Digital Technology
Sell new products when launched by developing strategies to fit individual regions and bring results.
Have a good understanding of finance and bookkeeping disciplines.
Able to confront and deal with problems by involving the relevant colleagues at Milton Keynes.
Ability to build close relationships with focus customers.
High level Jansen/Schüco software operational skills and the ability to demonstrate to potential customers.
High level IT skills including MS Word, Excel and PowerPoint – with the ability to keep a 'live' rolling excel spreadsheet for BDM forecasting, accurate and up to date at all times
Desirable Skills:
Good knowledge of the construction field.
Have an in-depth knowledge of competition within area/region.
Technical understanding of commercial systems.
Supporting Information:
Right to work in the UK
Lives within daily commuting distance of field area for the role.
Full, and in date, UK driving licence
Ability to travel to other Schueco offices if the need arises
This is a full time, permanent position. If you have any queries please contact us or if you're ready to apply we look forward to receiving your CV via: careers@schueco.com.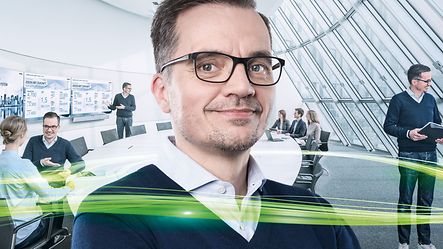 Fabrication Technical Trainer
Fabrication Technical Trainer
Job Title:                  Fabrication Technical Trainer
Department:            Training
Reporting to:           Training Manager
Location:                  Milton Keynes/Field Based
Job Purpose
Responsible for creating and maintaining industry-leading training courses with a focus on developing our customers' skills,  knowledge and competence within our learning pathway on Schüco products and processes ensuring they are able to design, specify, fabricate and install Schüco products to the highest standards. 
This will involve training and assessment at our Milton Keynes training centre or on-site at our customers' premises to provide Schüco UK Ltd customers with technical support, training and assessment to achieve high-quality and cost-effective fabrications with Schüco products and systems.
The role will involve the creation and design of learning, carrying out assessments on fabrication and supporting our partners with the installation of our product. Training, assessment and technical knowledge will be required to complete the learning pathway.
This role will also be responsible for working closely with the Technical, Product Management, and Commercial teams on new product launches ensuring they are fully supported to maximise the sales opportunity and drive customer satisfaction.
Key Tasks and Responsibilities:
Deliver theoretical and practical training courses for customers on all Schüco products and services.
Assess our Customers employees when fabricating Schüco Products
Support our customers with first time installs
Train/assist customers in the manufacture of aluminium and steel systems, based upon order manuals, fabrication drawings and the guidelines and recommendations relating to the specific system being trained.
Deliver theoretical and practical training courses to meet the needs of Schüco UK employees as identified by the Department Managers and Training Manager.
Deliver Training seminars through multiple channels including face to face and online and in attendance at customer premises when required.
Develop course material, presentations and assessments across all Schüco products.
Develop and maintain a high level of knowledge of Schüco products.
Develop and maintain a high level of knowledge of industry standards and legislation.
Liaise with Technical and Product managers on industry developments keeping abreast of legislation changes and updating course material.
Maintain customer and organisational training records and assessments, reporting on attendance, certification and customer competence to minimise risk.
Produce site and investigation reports, along with training notes
Work with centralised training teams to develop course material utilising available resources to enhance the UK offer.
Create and maintain customer training programmes in line with commercial requirements    
Obtain regular feedback from course attendees to continuously improve the Schüco UK training programme
Essential Skills:
Fenestration background
A background with experience of technical course design and development
Good communication and interpersonal skills
Computer literate with a high level of competency in the Microsoft Office suite
Ability to absorb and assimilate Schüco products, new ideas and technologies and be able to create suitable course material
Ability to work under own initiative and also as part of a team
Self-starter able to prioritise workload and be personally effective
Desirable Skills:
Knowledge of the Windows, Doors and Curtain wall industry (Schüco knowledge preferred)
Awareness of workshop fabrication techniques and processes
Awareness of construction site installation techniques and procedures.
Awareness of workshop and construction site health & safety.
Engineering Qualification
PTTLS or equivalent learning qualifications
Supporting Information:
The role will require travel within UK and Europe, plus overnight stays during the week, often at short notice, our Learning Centre is in Milton Keynes and you will be required to travel here frequently.
Full driving licence
Ability to travel to other Schüco offices outside the UK
Up-to-date passport
Right to work in the UK
This is a full-time, permanent position. If you have any queries please contact us or if you're ready to apply we look forward to receiving your CV via: careers@schueco.com.
Technical Translator
Technical Translator
Job Title:                  Technical Translator
Department:            Translation
Reporting to:           Translation Manager
Job Purpose
This is a fixed term, temporary contract for 12 months. The role is to translate technical documentation and other texts from German into English, ensuring that the target text reads like original English, using computer-assisted translation tools where directed to optimise the translation process.
Key Tasks and Responsibilities:
To translate technical documentation (e.g. order & fabrication manuals, operating instructions, computer applications and test reports) accurately into English to a standard fit for global publication.
To translate marketing / advertising / corporate material (e.g. exhibition literature, product brochures, press releases and magazines) into English appropriately and with sufficient flair as to accurately reflect the source text and maximise promotion of the Schüco brand and products worldwide.
To undertake terminology mining for all translation work as required and participate in the collection of company-specific terminology, consulting appropriate sources and attaining the requisite level of technical knowledge.
To participate at all levels of the translation project lifecycle, sharing responsibility for processing enquiries, logging incoming translation work, file management, pricing, scheduling and outsourcing as required.
To be proactive in developing workflows, procedures, tools and guidelines for maximising efficiency within the team.
Essential Skills:
English mother tongue with excellent language skills and writing style
Graduate of German with near-native fluency and excellent knowledge of grammar
A very keen eye for detail
Ability to work accurately under pressure with constantly changing priorities
High level of IT literacy
A strong team focus
Desirable Skills:
Postgraduate qualification in Translation (e.g. MA, Dip. Trans.)
Previous translation experience and knowledge of CAT tools
Knowledge of engineering, architecture or environmental issues
This is a full time, temporary contract position. If you would like a full job description or to apply with your CV and covering letter, email us at careers@schueco.com
STRICTLY NO AGENCIES PLEASE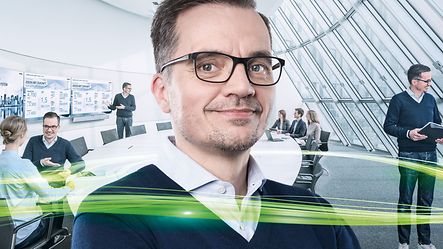 Are you ready for a new challenge?
Welcome to the career page of Schüco - one of the leading suppliers of pioneering building envelopes.
3 GOOD REASONS FOR CHOOSING SCHÜCO
Asking yourself why Schüco is the right company for you? Here are 3 good reasons why you should choose to work for Schüco:
At Schüco, you will be working for the market and technology leader.
Regardless of whether you're in our Technical or Finance & Accounting departments, at Schüco you will always be at the forefront.
UK based - market leading global company.
As an international company we work in a wide variety of regions and develop connections throughout the world - global teamwork is part of our day-to-day business.
We operate responsibly - committed to people and the environment.
Our team thrives to develop the windows, doors and facades of the future, which are amongst the most beautiful, most user-friendly, energy efficient and safest on the market.

Does this sound like a company you want to join? Then we look forward to hearing from you!