Current Vacancies
Accountant
Accountant
Job Title:                  Accountant
Department:            Finance
Reporting to:           Finance Manager
Job Purpose:
To support the Finance Manager in the planning and production of monthly financial and management information. Responsible for ensuring high levels of accuracy, quality and integrity in the recording and reporting of financial data and to produce robust and timely financial information to all stakeholders.
Investigate financial issues, analyze root causes and provide resolutions.
Key tasks and responsibilities:
Undertake month end closing activities including balance sheet reconciliations, accruals, provisions and prepayment calculations
Responsibility for the completion of the monthly management accounts; reviewing variances to budget and prior year as well as providing commentary to the Executive Team
Completion of the monthly departmental cost reports; recognizing and correcting for reporting errors, analyzing variances and undertaking review meetings with Cost Centre Managers to understand variances to budget and challenge any areas of overspend
Processing of monthly payroll journals and preparation of monthly payroll reconciliations
Assist in the preparation of employee benefit reporting; P11D, P46 and PSA forms
Support the Finance Manager during the interim and year end external audits
Assist the Finance Manager in the preparation of the annual statutory accounts
Assist in the preparation of the annual budget and rolling forecasts
Management of the fixed asset approval process; ensuring the correct and timely capitalisation of assets and undertaking reviews to ensure the completeness and accuracy of the Fixed Asset Register
Assist in the preparation of information and analysis required for the Corporation Tax Return
Preparation and submission of governmental returns; VAT, EC Sales List, Payment, Practices and Performance submissions and National Statistics surveys
Act as a point of contact with an overseas Shared Service Centre
To provide support and assistance to the Finance department with ad-hoc requests as directed
Essential Skills:
ACCA or ACA qualified with post qualification experience within a commercial role
Experience of reporting under UK GAAP (FRS 102)
Experience of working with SAP
Proficient user of Microsoft Office; specifically Excel
Excellent accuracy and attention to detail
Excellent verbal and written communication skills with the ability to explain financial information to non-financial personnel.
Strong organisational and time management skills with the ability to prioritise deadlines, be flexible and adapt to the needs of the business
Desirable Skills:
An understanding of employee taxable benefits and consolidated accounts would be advantageous but not essential
Experience of reporting to an overseas parent company
This is a full time, permanent contract position. If you would like a full job description or to apply with your CV and covering letter, email us at careers@schueco.com
Application deadline: 15/10/2021 - We reserve the right to close the vacancy early if sufficient applications are received.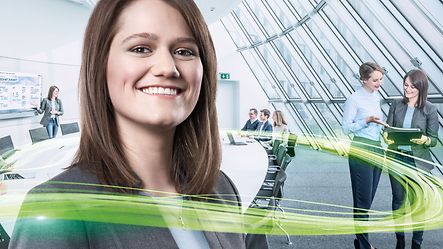 IT Technical Support Engineer
IT Technical Support Engineer
Job Purpose:
To assist the IT Manager in the support of hardware and software internally and externally to staff and customers. Working in a small team, the ideal candidate will diagnose and troubleshoot IT issues and implement the appropriate solutions.
The role is extremely hands on and will suit a candidate that is a natural helper and enjoys assisting people, explaining technical details simply.  It is also a very wide varied role with IT involved in all areas of the business, providing great opportunities to learn and progress skills. 
Key tasks and responsibilities:
Provide desktop support to all users for all IT systems, hardware and software, being first line of contact (this may be in person or over the phone to remote workers) in a timely manner.
Setup of new devices, including imaging and bespoke software installation.
Manage network security and work on threat prevention, maintain the network infrastructure including cabling and the replacement of hardware.
Maintain company in-house systems and applications across the business including but not exclusive to core management, reference databases, HR and time & attendance.
Keep software up to date and ensure latest versions are used and updates are installed for programs such as Microsoft Office 365, Adobe, AutoCAD, Chrome, Cisco Jabber, Webex
Manage and control hardware returns of leased equipment.
Research options for future IT projects, and plan and manage any projects which are authorised.
Essential Skills:
Proven knowledge and understanding of PC hardware, MS Windows and Office applications to include experience of repairing desktops/laptops, diagnosing software errors and being competent with Word, Excel, Powerpoint etc.
Demonstrable experience as Technical Support Engineer or similar role. 
Taking ownership of issues reported and see the problem through to resolution.
Ability to research complex issues and offer workable solutions.
Credibility and be able to be trusted with confidential information
Desirable Skills:
Capacity to cope under pressure.
Friendly, outgoing disposition.
Keen to challenge status quo and make suggestions
Willingness/flexible approach to others.
Experience working in a head office/branch environment
Experience of working in an office environment.
Supporting information
Lives within daily commuting distance of Milton Keynes
Clean, UK driving licence as some travel to other business locations as and when required
To apply for this position or for the full job description please send your CV along with a covering letter to careers@schueco.com
STRICTLY NO AGENCIES
Customer Training / L&D Manager
Customer Training / L&D Manager
Job Title:           Customer Training / L&D Manager
Department:      Training
Reporting To:    Technical Director
Job Purpose                                                                                    
Schüco works with a network of fabricators who are trained by Schüco to support clients on projects through advice, design and in the fabrication and installation of Schüco systems.
This opportunity will see the individual define and deliver a learning and development strategy that meets our external partners (investors, architects and fabricators) needs and organisational needs. Working in conjunction with internal department managers, this individual will deliver and monitor the training prospectus using most effective interventions driven by our external partners and our Company requirements.
The role will be actively involved in defining training from driving knowledge improvement and competence of Schüco products, thereby raising external customers engagement, through to delivering internal training to increase our employee's capability.
Key Tasks and Responsibilities:
Design, create and promote training programmes for external partners which captures industry and organisational requirements
Create and deliver learning content across multiple media with a focus on digital training solutions
Collaborate with relevant Schüco teams (both UK and abroad) to create appropriate subject matter material to upskill internal customer facing teams
Identify and liaise with external training providers and third parties to provide educational programmes of benefit to the organisation and/or assessment schemes that deliver value for customers.
Influence and support line managers with creation of individual learning and development programmes
Recruit, train and manage the training team to ensure current and future organisational needs are met.
Actively seek verifiable external and internal customer feedback on training measures implementing improvements and changes continuously
About You
We are looking for candidates that can create and execute a L&D strategy that drives our Company forward. Someone who also has experience in delivering technical training and development programmes, both on-site, as well as remotely through innovative digital options. So you…..
Have already got proven experience in a training role and will have a recognised professional training qualification

Are competent with technical material eg from working in manufacturing/construction or
Have an ability to understand and disseminate complex technical information, with a background in personal development training
Are experienced in digital training tools, e-learning techniques and delivery methods
You will have up to date knowledge and experience of training and L&D best practice
You are an experienced facilitator able to flex style to operate at all levels with external and internal customers
You will have strong data analysis skills including using data to improve L&D interventions
You have experience of managing and developing a team
You might also, although it's not essential, be:
Experienced and/or have working knowledge of the fenestration industry
Qualified assessor for recognised training provider
Forward thinking with an ability to act creatively and disrupt conventional views
Does this role excite you? Does this sound like a company you want to join? Then we look forward to hearing from you!
If you would like a full job description or to apply with your CV and covering letter, email us careers@schueco.com
STRICTLY NO AGENCIES PLEASE
Covid-19 precautions in place: face masks to be worn at all times in communal areas, sanitizer stations across site
Product Manager
Product Manager
Job Title:            Product Manager
Department:       Product Management
Reporting To:      Head of Product Management
Job Purpose
Responsible for effective management of Schüco Jansen Steel systems, including Security & Fire products across our Steel and Aluminium portfolio. Managing these throughout the product lifecycle, including positioning and prioritising product development opportunities in-line with market requirements to maximise sales opportunities.
Communicating these requirements effectively to centralised Product Development teams to maintain the market leading, innovative Schüco product portfolio.  Ensure Schüco UK market requisites are properly represented and effective product solutions are delivered in-line with UK strategic plans.
Responsible for the effective management of our Product Testing & Certification across our full product offer keeping all information up to date with the latest legislations, ensuring the documentation is complete, clear and easily accessible to all stake holders, working closely with the Marketing, Technical, Operational, Commercial and customer service teams to ensure each sales division has the best opportunity to maximise market share and drive customer satisfaction.
Key Tasks and Responsibilities:
Drive the execution of all product lifecycle processes for products
Facilitate market research and provide UK market insight and product briefings to centralised teams for new and existing products in line with UK strategic plans
Collaborate with all relevant stake holders across the business to develop and drive the UK product testing and certification process and ensure our products meet all legislation requirements
Provide regular reports and analysis with a clear view on market trends and benchmarking of product range and price points against competitors
Develop product positioning and messaging that differentiates Schüco and its features across primary market segments
Work alongside and support the marketing department to define the audiences and customer segments to target and develop product marketing literature, ensuring accurate information is detailed and features and benefits communicated correctly.
Own new product introductions and plan, manage and communicate across the UK organisation and sales divisions
Provide internal product support and regular communications and product updates to organisation and customers
Act as the primary communication channel between Schüco UK and Central Product Development to ensure all stakeholders are kept fully informed of product related matters, changes or modifications and products achieve planned profit contribution.
Essential Skills:
Demonstrable experience and knowledge of construction product environment or aligned sector
A good understanding of EN and UK product testing standards and the processes undertaken through certification
Strong analytical skills including experience of market insight, competitor analysis, product life cycle mapping and product delivery
Working knowledge of relevant design principles including safety and technical standards and regulations
Excellent written and oral communication skills including report writing, presenting to a variety of audience types
Proficient IT and with common software skills to include MS Word, Excel and PowerPoint with the ability to create spreadsheets and presentations
Ability to work under pressure and deliver to agreed deadlines
Excellent interpersonal skills with the ability to build close relationships with customers and colleagues at all levels
Desirable Skills:
A relevant professional engineering, architectural or technical qualification
Relevant industry experience at a senior level including; specification, design, fabrication and installation of aluminium or steel window, door and façade products
SAP experience
Ability to speak German
This is a full time, permanent contract position. If you would like a full job description or to apply with your CV and covering letter, email us at careers@schueco.com
Application deadline: 29/10/2021 - We reserve the right to close the vacancy early if sufficient applications are received.
Technical Translator
Technical Translator
Job Title:                  Technical Translator
Department:            Translation
Reporting to:           Translation Manager
Job Purpose
This is a fixed term, temporary contract for 12 months. The role is to translate technical documentation and other texts from German into English, ensuring that the target text reads like original English, using computer-assisted translation tools where directed to optimise the translation process.
Key Tasks and Responsibilities:
To translate technical documentation (e.g. order & fabrication manuals, operating instructions, computer applications and test reports) accurately into English to a standard fit for global publication.
To translate marketing / advertising / corporate material (e.g. exhibition literature, product brochures, press releases and magazines) into English appropriately and with sufficient flair as to accurately reflect the source text and maximise promotion of the Schüco brand and products worldwide.
To undertake terminology mining for all translation work as required and participate in the collection of company-specific terminology, consulting appropriate sources and attaining the requisite level of technical knowledge.
To participate at all levels of the translation project lifecycle, sharing responsibility for processing enquiries, logging incoming translation work, file management, pricing, scheduling and outsourcing as required.
To be proactive in developing workflows, procedures, tools and guidelines for maximising efficiency within the team.
Essential Skills:
English mother tongue with excellent language skills and writing style
Graduate of German with near-native fluency and excellent knowledge of grammar
A very keen eye for detail
Ability to work accurately under pressure with constantly changing priorities
High level of IT literacy
A strong team focus
Desirable Skills:
Postgraduate qualification in Translation (e.g. MA, Dip. Trans.)
Previous translation experience and knowledge of CAT tools
Knowledge of engineering, architecture or environmental issues
This is a full time, temporary contract position. If you would like a full job description or to apply with your CV and covering letter, email us at careers@schueco.com
STRICTLY NO AGENCIES PLEASE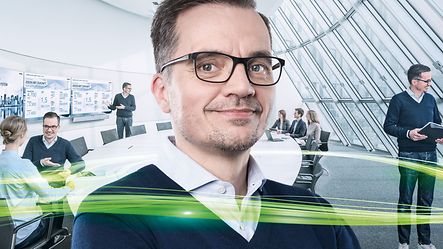 Warehouse Operative
Warehouse Operative
Job Purpose
Order picking and stock replenishment in the warehouse and dispatch areas to ensure that customer deadlines and company regulations for stock control are adhered to; and using mechanical handling equipment and automatic warehouse equipment, as required.
Key Tasks and Responsibilities:
Using SAP generated information to accurately and carefully pick, pack and load materials for delivery and check/report any damage.
Safe storage of materials, recording information on SAP and reporting any discrepancies.
Handling machinery according to training and completing the safety check sheets, reporting any issues.
Using correct lifting equipment at all times and operating the overhead cranes, correcting any minor faults (following relevant training).
Operating forklift trucks (counterbalance, reach, four-way and aisle), ensuring all checks are carried out prior to use.
Safely loading/unloading supplier/customer vehicles, in teams or, on occasion, under own direction.
Inspect, record and store incoming materials (using hand-scanner/PC) and complete documentation and SAP information.
Ensure housekeeping is to the highest standard.
Stock checks.
Being flexible in approach to: working in all trained areas of the warehouse; working hours and the 'banked hours' scheme; and working in a team environment.
Essential Skills:
Proven warehouse experience
The ability to work in a team environment and share work appropriately, with an excellent attitude to peers and management alike
Flexible approach to working hours and to working in all areas of the warehouse
Heavy lifting
Ability to work to strict deadlines and under pressure
Desirable Skills:
Knowledge of SAP
Forklift license
Conversant with health and safety legislation
First aid and/or health and safety training
Crane experience
This is a full time, permanent position. To apply for this position please send your CV along with a covering letter to careers@schueco.com
STRICTLY NO AGENCIES PLEASE
COVID-19 considerations:
Covid-19 precautions in place; face masks to be worn at all times, sanitizer stations across site, social distancing in place
Covid-19 precautions
The health of our applicants, employees, customers and partners is our top priority. For this reason, we are currently taking additional precautions as per below and also offer video interviews instead of personal interviews for some positions. Stay safe!
Personal protective equipment provided or required
Temperature screenings
Social distancing guidelines in place
Sanitisation, disinfection or cleaning procedures in place
Initial interview via telephone or WebEx
Are you ready for a new challenge?
Welcome to the career page of Schüco - one of the leading suppliers of pioneering building envelopes.
3 GOOD REASONS FOR CHOOSING SCHÜCO
Asking yourself why Schüco is the right company for you? Here are 3 good reasons why you should choose to work for Schüco:
At Schüco, you will be working for the market and technology leader.
Regardless of whether you're in our Technical or Finance & Accounting departments, at Schüco you will always be at the forefront.
UK based - market leading global company.
As an international company we work in a wide variety of regions and develop connections throughout the world - global teamwork is part of our day-to-day business.
We operate responsibly - committed to people and the environment.
Our team thrives to develop the windows, doors and facades of the future, which are amongst the most beautiful, most user-friendly, energy efficient and safest on the market.

Does this sound like a company you want to join? Then we look forward to hearing from you!