Are you ready for a new challenge?
Welcome to the career page of Schüco - one of the leading suppliers of pioneering building envelopes.
3 GOOD REASONS FOR CHOOSING SCHÜCO
Asking yourself why Schüco is the right company for you? Here are 3 good reasons why you should choose to work for Schüco:
At Schüco, you will be working for the market and technology leader.
Regardless of whether you're in our Technical or Finance & Accounting departments, at Schüco you will always be at the forefront.
UK based - market leading global company.
As an international company we work in a wide variety of regions and develop connections throughout the world - global teamwork is part of our day-to-day business.
We operate responsibly - committed to people and the environment.
Our team thrives to develop the windows, doors and facades of the future, which are amongst the most beautiful, most user-friendly, energy efficient and safest on the market.

Does this sound like a company you want to join? Then we look forward to hearing from you!
Current Vacancies
Business Development Manager - Trade & Residential
Business Development Manager - Trade & Residential
Role overview:
To generate and grow profitable sales exceeding targets by the development of existing and new customers within a designated area. Working within the residential focused sector to provide technical, product and specification support to all Schueco partners becoming their trusted point of contact for seamless customer experience.
Key tasks and responsibilities:
Generate and maintain a comprehensive business development plan for each key account.
Ensure that CPS (CRM system) is up to date for all accounts ensuring that both call plans and visit reports are registered in a timely manner.
Submit weekly and monthly reports to Team Leader according to an agreed schedule.
Generate new business by the professional onboarding and servicing of new accounts including the demonstration and promotion of digital tools.
Manage accounts ensuring Schueco UK Ltd terms and conditions are adhered to, invoices paid on time and aim to resolve queries promptly by liaising with all relevant stakeholders and departments.
Attend courses and responsible for own CPD by keeping up-to-date with Schueco UK Ltd products, market trends and competitors within the sector at all times, and be able to supply information, data and/or create charts as requested by management within given timescales.
Essential Qualifications:
Demonstrable sales skills from within fenestration including developing new business opportunities, developing strategies to sell new products including solutions and digital tools
Consistent track record of sales target achievements
Proficiency in IT skills; MS Word, Excel and PowerPoint – ability to create a simple spreadsheet, create a presentation etc
Ability to operate/demonstrate estimating and design software to potential customers.
Knowledge of the construction sector
Educated to minimum GCSE Level standard in English and Maths
Does this live up to your expectations too? Then we look forward to meeting you!
To apply for this position please send your CV along with a cover letter to careers@schueco.com
Application Deadline: 11/06/2021
STRICTLY NO AGENCIES
Product Manager
Product Manager
Job Title:            Product Manager
Department:       Product Management
Reporting To:      Head of Product Management
Role Overview                                                                                         
To be responsible for effective management of Schüco products throughout the product lifecycle to maximise sales opportunities. To communicate these requirements effectively to the centralised Product Development teams to maintain the Schüco product portfolio.
Key Tasks and Responsibilities:
To drive the execution of all product lifecycle processes, including product research, market research, competitor analysis, planning, positioning, pricing, roadmap development and product launch
Perform market research and provide UK market insight and product briefings to centralised Product Development Teams for new and existing products ensuring UK requirements are effectively represented and effective product solutions are provided in line with market requirements and UK strategic plans
Provide regular reports and analysis with a clear view on market trends and benchmarking of product range and hierarchy, product performance, strengths, weaknesses, features, benefits and price points against competitors
Work alongside and support the Marketing department to define the audiences and customer segments to target and develop product marketing literature, ensuring accurate information is detailed with features and benefits communicated correctly.
Own new product introductions and plan, manage and communicate across the UK organisation and sales divisions in conjunction with Central Product Development teams and stakeholders
Collaborate with Central Product Development Teams to ensure UK testing and certification requirements are conducted and maintained
Essential Skills:
A relevant professional engineering, architectural or technical qualification
Demonstrable experience and knowledge of construction product environment or aligned sector
Strong analytical skills including experience of market insight, competitor analysis, product life cycle mapping and product delivery
Working knowledge of relevant design principles including safety and technical standards and regulations
Ability to work under pressure and deliver to agreed deadlines
Excellent interpersonal skills with the ability to build close relationships with customers and colleagues at all levels
Desirable Skills:
Relevant industry experience at a senior level including; specification, design, fabrication and installation of aluminium or steel window, door and façade products
SAP experience
Ability to speak German
This is a full time, permanent position. To apply for this position please send your CV along with a covering letter to careers@schueco.com
STRICTLY NO AGENCIES
Application deadline: 30/06/2021 - Early applications are advised as we reserve the right to close the vacancy early if sufficient applications are received.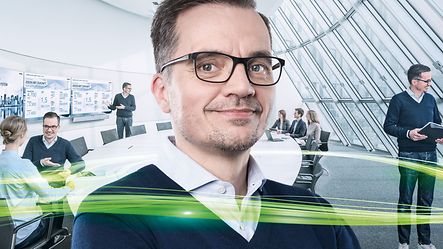 Covid-19 precautions
The health of our applicants, employees, customers and partners is our top priority. For this reason, we are currently taking additional precautions as per below and also offer video interviews instead of personal interviews for some positions. Stay safe!
Personal protective equipment provided or required
Temperature screenings
Social distancing guidelines in place
Sanitisation, disinfection or cleaning procedures in place
Initial interview via telephone or WebEx