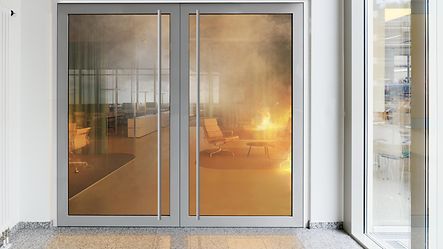 A place of greater safety
The government's Building Safety Bill was the subject of a recent Schüco/Architecture Today webinar, where four expert speakers considered the implication of the new legislation for architects.
The Bill was published with the aim of transforming safety, quality and competency across the construction industry. Its introduction follows Dame Judith Hackitt's review of Building Regulations and fire safety, which highlighted the need for significant cultural and regulatory change in the wake of the Grenfell fire for high rise residential homes.
It includes a gateway regime for the submission of information to a new Building Safety Regulator throughout the planning, design and construction phases of a construction project. At each specific gateway point safety will be considered, set out in a golden thread of information so that the "original design intent is preserved and changes managed through a formal review process" for all higher-risk buildings.
The concept of the golden thread is the digital management of information throughout the lifecycle of a building. It provides the data and documents and describes the information management processes needed to identify, understand, manage and mitigate building safety risks so that catastrophic risks of fire can be reduced and their consequences minimised. This information needs to be accurate and reliable.
Schüco has a number of fire-resistant systems for curtain walls, façades, doors and fixed glazed screens, all of which carry test certification, generally to BS476 and EN1364-1. These products are tested in a variety of configurations and dimensions to establish the maximum size parameters and type of glazing, together with the hinges, locks, closers and other accessories that will become part of the final approved specification. The test elements are installed into different wall constructions to simulate different interfaces between the frame and structure.
Equally importantly, when it comes to the golden thread is that Schüco fire products can only be purchased by fabricators who have been accredited under the Schüco Fire Expert Scheme. This will give architects and contractors confidence that they will be specifying and purchasing a fire product range, where the fabricator/installer is fully trained by the supplier of the system.
The Schüco fire protection range includes:
Aluminium fire doors and screens such as the ADS 80 FR30, which provides 30 minutes of fire protection, and the ADS 80 FR 60, with 60 minutes fire protection.
 
Fire-resistant aluminium curtain wall façades, including the FW 50+ / FW 60+ BF and the FW 50+ FR60 for 30 and 60 minute fire protection
Schüco also offer a range of steel doors and fixed glazed screens including:
Janisol 2 EI30, with 30 minutes fire protection, and the
 
VISS curtain wall façade which is available with 30, 60 or 90 minutes of fire protection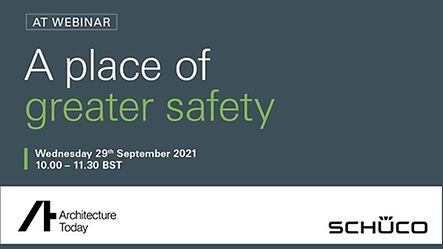 Register now..
Work material (e.g. tender specifications, BIM objects, CAD data, catalogues)
Note content
Direct contact to Schüco