Making Good: Adapting for the future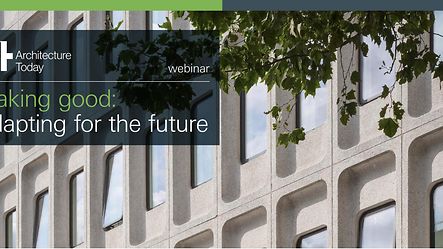 Making good: Adapting for the future
Can historic buildings join the race to net zero carbon? This was the question posed by Amy Punter, senior associate at services engineer Hoare Lea. Not surprisingly, her answer was 'yes' as she demonstrated through two projects.
She explained, in answer to a question about when it is worth saving a building or not, that although the practice wants to keep buildings where possible, 'We don't want to categorically retain. The key is to do a collaborative feasibility study.'
There was no question, however, about whether or not to retain the listed Old Admiralty Building on London's Horse Guards Parade. This was not just a building with heritage and potential – it had issues unlike any other. One of the problems was where to site the 10-tonne air chillers. With roof space at a premium, this would have to be in the main courtyard. However, Punter explained, this is the very courtyard in which the queen's carriage turns on parade days, so the chillers had to be hidden in a lightwell. Certainly not a run-of-the-mill problem.
Register now..
Work material (e.g. tender specifications, BIM objects, CAD data, catalogues)
Note content
Direct contact to Schüco