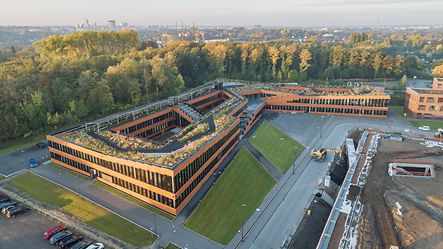 Cradle to Cradle principles and their contribution to a circular economy
The third installment of our successful webinars focused on the circular economy. We asked our panel of experts what circularity means for them and how it can be embraced by the construction sector.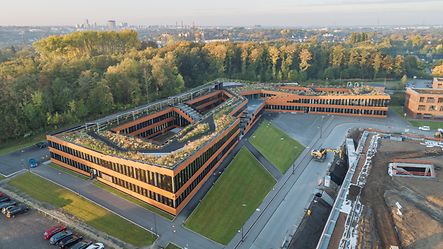 Cradle to Cradle
Cradle to Cradle
Cradle to Cradle
The concept of Cradle to Cradle is the idea that it should be possible to endlessly dismantle and reuse a product. At Schüco, it plays a crucial role in our approach to the issue of sustainability and underpins all of our new product developments.
We understand that the buildings we design now will determine how future generations live and work, which means that it is crucial to meet tomorrow's standards today.
When it comes to sustainability, Schüco is regarded as a pioneer within the construction industry and we are delighted that 43 of our systems are now Cradle to Cradle Certified to Silver level, with a further four at Bronze level.
We anticipate that the need and demand for this type of product certification will increase in the years to come and were delighted to sponsor this panel session in order to stimulate discussion on the issue of circularity and how all of us involved in the construction sector can contribute.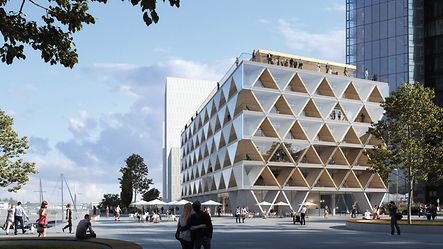 Duncan Baker Brown, Director of BBM Sustainable Design
Duncan Baker Brown, Director of BBM Sustainable Design
Duncan Baker Brown, Director of BBM Sustainable Design
"We are the only organism that is linear – we take, make and throw away. The rest of planet earth is an ecosystem where waste from one is food for another – there is no such thing as waste."
In the context of creating buildings, circularity should mimic this ecosystem by eliminating the concept of waste. The Greenwich Millennium Village project is an example of how this could work. The project that Baker Brown was involved with at the design stage was planned with circular aspirations in mind – where buildings were designed not as permanent monoliths, but as building materials stores that can be dismantled for the future – buildings that are put together with their ultimate deconstruction being very much part of the design.  
Baker Brown also pointed to the deconstruction of the World Trade Center in Brussels. Rather than following a traditional demolition process, the building is being carefully dismantled by Rota DC, a non-profit organisation that salvages materials and puts them back into the supply chain.
"In essence, the key to circularity is to avoid materials with no end-of-life strategy". Baker Brown highlighted the challenge of replacing plastic insulation with organic options and mentioned an example at Glynebourne, where mycelium is the chosen insulation material and is actually grown on site. A more commonplace example might be the use of lime-based mortar rather than cement-based mortar in walls, allowing for bricks to be recycled more easily.
It is not impossible to achieve circularity; progress is certainly being made and Baker Brown referenced Amsterdam which already claims to have achieved 30% circularity. In the UK there are encouraging and exciting examples, with local authorities such as Brighton and Hove working on a road map to circularity. Such progress involves looking to reuse buildings that already exist and understanding how to source new, local, low-carbon materials for the future.
However, there is an important distinction to make, as circularity involves being able to reuse materials for their original purpose. Manufacturers can claim that their products are "recyclable" if the materials can be reused and made into something else. Recycling is the first step to circularity.
"We live here on planet earth, where temperatures have never been so high. We have a moral obligation in the construction industry to do something about this People are really starting to understand embodied carbon and architects are very well placed to understand how to deconstruct buildings from any era."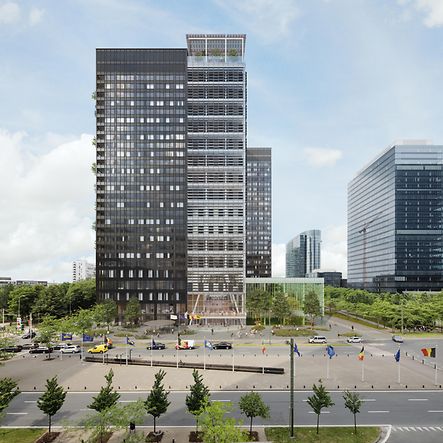 Marco Abdallah, Head of Engineering UK at Drees & Sommer
Marco Abdallah, Head of Engineering UK at Drees & Sommer
Marco Abdallah, Head of Engineering UK at Drees & Sommer
Drawing on the 50-year history of his organisation to reference a developing understanding of sustainability, which now focuses on circularity as a means of reducing carbon emissions, becoming climate positive and as an objective in its own right.
"30% of carbon emissions and 60% of total waste comes from the construction industry. Cradle to Cradle is a holistic approach which can also be applied to cities – extracting raw materials from urban environments rather than taking them from the other side of the world."
Abdallah endorsed the view of buildings as "material banks" which are designed to be taken apart with raw-materials that can be reused at the end of their functional life. He pointed to products that can be upcycled, referencing a collaboration with Schüco to develop a façade module that can be recycled.
Along with EPEA – part of Drees & Sommer – Abdallah's organisation has worked on some pioneering Cradle to Cradle projects, such as The Cradle in Dusseldorf, the RAG administrative building in Essen, Germany, and the World Trade Center project in Belgium. Abdallah described the definition of zero carbon as being "zero carbon in operation". But if over half of the carbon is locked up in the materials used to construct the building, then we need to understand how to recycle these materials and avoid the energy-intensive phase of sourcing primary raw material. He suggests that the most effective way to reduce embodied carbon is through a circular economy: in these kinds of projects we achieve a reduction of over 45% of embodied carbon while eliminating waste at the same time.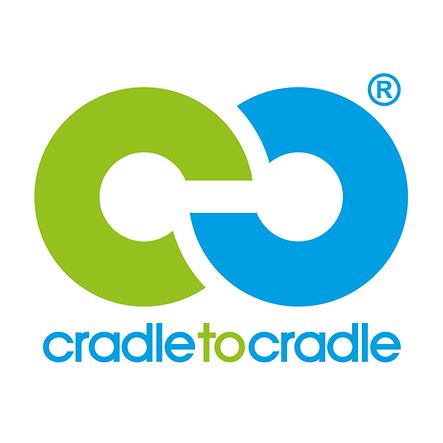 Sunand Prasad, co-founder of Penoyre & Prasad
Sunand Prasad, co-founder of Penoyre & Prasad
Sunand Prasad, co-founder of Penoyre & Prasad
Sunand Prasad, co-founder of Penoyre & Prasad (now a studio of Perkins & Will) and former RIBA president, saw the circular economy as a new stage of understanding our impact on the planet. He said that the design aim of his practice's 1995 Millennium Centre in East London was to "touch the ground lightly". He commented that "We talk of throwing things away – but where is away? There is no away. We have to be circular – we have no choice".
He echoed Abdallah's concern with the quantity of waste generated by the construction industry and pointed out that if infrastructure is included as well as buildings, then the impact of the sector is even greater.
However, he did add that there is a great deal of opportunity "in this vast landscape to invent and create things that make a huge difference!"
Acknowledging that other sectors have advanced faster than construction, Prasad pointed to the complexity of buildings as well as the economic and environmental benefits that would result from a greater focus on circularity. Reuse is an essential part of this concept, and buildings which can be repurposed, redesigned and repopulated are inherently circular – such as Georgian buildings in London, which have been repeatedly converted from their original function for two hundred years.
Full circularity will involve an understanding of how every material and product can or cannot be reused, repurposed or recycled. Prasad suggested that composite materials need to be avoided as they are difficult to break apart and recycle, and concurred with the view of buildings as material stores, designed for disassembly and reuse.
Some of the most exciting innovations will be in devising economic models that support circularity. There are already examples of these – such as Schiphol airport in Amsterdam, where the lighting manufacturer is paid to provide lighting rather than to install a specific number of lights. We need to remove incentives for short-term, waste-producing practices and instead encourage longevity and reuse.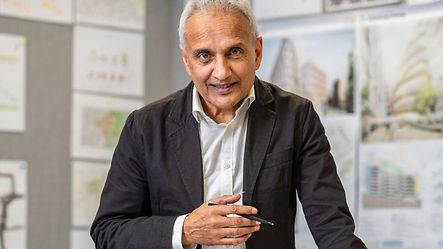 Maria Smith, Director of Sustainability at Buro Happold
Maria Smith, Director of Sustainability at Buro Happold
Maria Smith, Director of Sustainability at Buro Happold
Maria Smith, Director of Sustainability at Buro Happold, broadened the debate by considering how a genuinely circular economy could be created. In her view, current measures of economic success – especially GDP – support an unsustainable model of ever-increasing consumption. The wider economic system is working against sustainability and encouraging extraction, consumption and destruction.
"We don't have the technology to continue to grow the economy and reduce our environmental impact at the same time – we really don't. The only way that we are going to be able to live within our planetary boundaries is to create an economy that is not judged by growth."
Instead, we need an economy that incentivises the fair distribution of scarce resources. "Most architects and engineers went into university with great ambitions and a social conscience and yet we end up essentially working in the property industry which is part of this growth model. We need to understand that we are part of the problem."
In answer to a question relating to a potential green recovery from the impact of the coronavirus, Smith expressed her view on the interconnectedness of different types of environmental stress. "The pandemic is one of the frightening possibilities that we are creating through our unsustainable land use – it's part of the bigger problem of our unsustainable behaviour. This is not a competing interest; we have to tackle the broader ecological crisis and we have to have this in mind as we head towards a green recovery."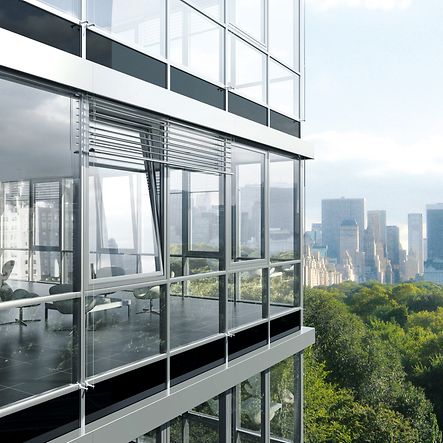 Register now..
Work material (e.g. tender specifications, BIM objects, CAD data, catalogues)
Note content
Direct contact to Schüco