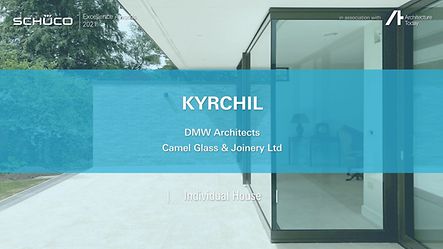 Winner of the Individual House Award
Located in Devon, Kyrchil is a light, bright and efficient contemporary bungalow designed by DMW Architects and completed by Camel Glass. The living spaces are grouped together on the south side of the plan, while the bedrooms, bathrooms and an office occupy the north side. Intended to complement the rural context, the material palette includes lichen-green standing-seam zinc roofing, treated hardwood cladding and blue-grey long-format bricks. The latter is reminiscent of Purbeck stone and have a rough-hewn surface that matches the colour of the mortar.
Full-height Schüco ASE 60/80 sliding glass doors enable the living spaces to flow out into the garden while also ensuring excellent daylighting. A shallow clerestory glazing band articulates the junction between the overhanging roof and the external wall and also provides north light and privacy for the building occupants.
The architect worked closely with specialist glazing contractor Camel Glass to develop 90-degree glass-to-glass junctions and other bespoke details. The clerestory design meant that the glazing units were pushed to the limit in terms of height allowance.
The jury complimented the scheme on its understated elegance, refined detailing and sophisticated use of daylight.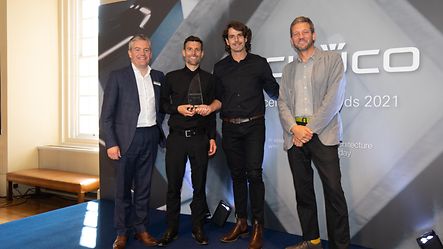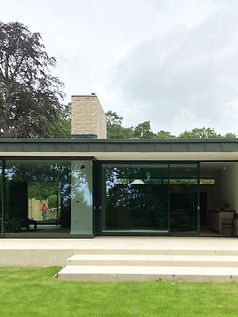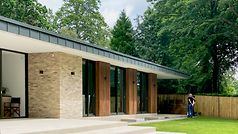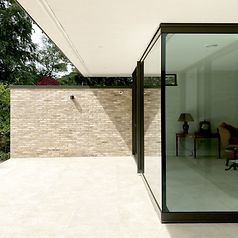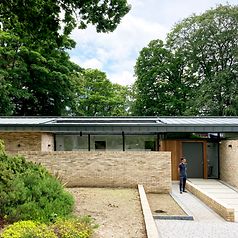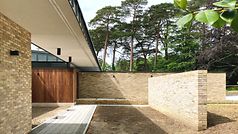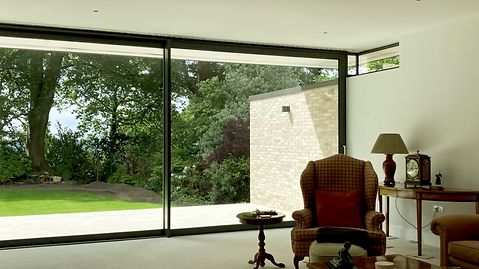 Register now..
Work material (e.g. tender specifications, BIM objects, CAD data, catalogues)
Note content
Direct contact to Schüco