Winner of the Education and Health Buildings Award
Hawkins\Brown's UCLan Preston Student Centre at the University of Central Lancashire is conceived as a flexible, loose-fit container providing a wide range of adaptable social and study spaces, fabricated by Charles Henshaw & Sons for Main Contractor Bowmer + Kirkland.
The curving front facade addresses a new public square, with a high colonnade providing shade and shelter, as well as a transitional zone between the inside and outside. This element is believed to be the largest single-span curtain wall in Europe using the Schüco Jansen VISS system. It has a steel back box depth of 400mm and a point-to-point length of almost 14 metres vertically. Each mullion weighs more than a tonne, excluding glass.
The faceted facade system had to be dead-loaded to the foundation due to its sheer weight. Located in the middle of the 73-metre span of glazing is a steel "goalpost" housing two revolving doors and a set of double-pass doors. This double-leaf element had to be designed to support the weight of the system above without deflecting more than 6mm.
The fully fritted thermally insulating glass units are combined with a generous roof overhang to control solar gain and glare.
The judges admired the project's structural and technical prowess. They also praised the project team for its ability to push the facade system to the absolute limit while preserving the architectural parti.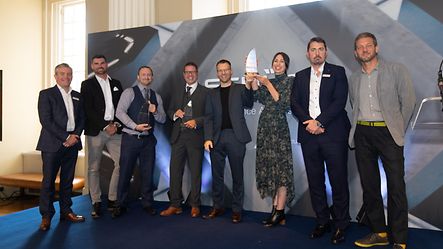 Products used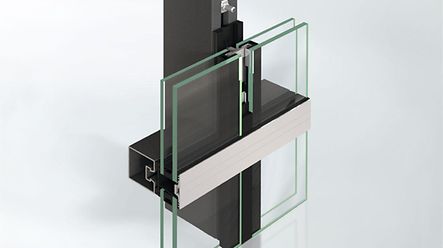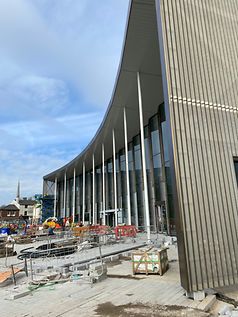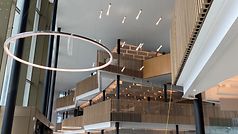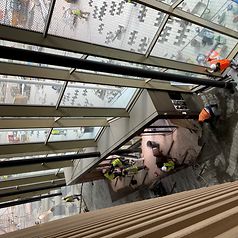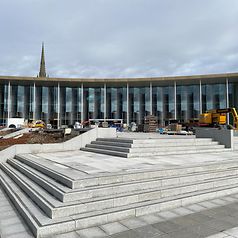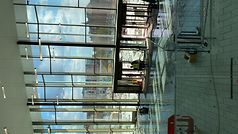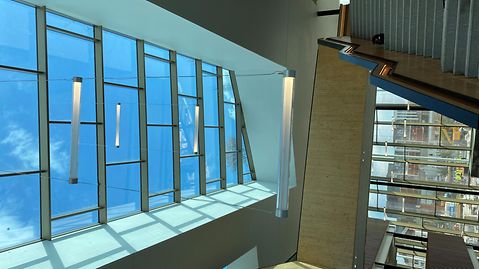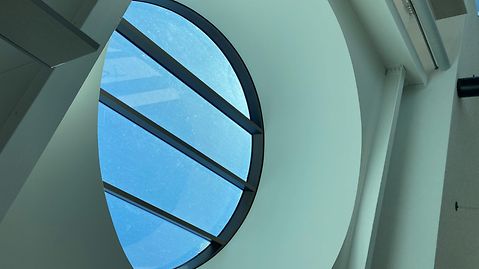 Register now..
Work material (e.g. tender specifications, BIM objects, CAD data, catalogues)
Note content
Direct contact to Schüco