On the road to net-zero – Schüco aluminium and steel systems for retrofitting
Over the past year, it has become increasingly evident that retrofitting is going to play an important role on the road to net-zero.
Companies all across the built environment industry are backing retrofitting initiatives, such as the Construction Leadership Council's National Retrofit Strategy, The Architects' Journal's RetroFirst and the Green Finance Institute's Green Home Retrofit Principles
Schüco has a range of aluminium and steel systems that are ideal for retrofitting. Schüco Jansen Janisol Arte 2.0 and Janisol Arte 66 are our main steel systems for retrofitting. There's been significant growth in demand in the past couple of years across a mixture of projects.
For residential developments, the Arte systems are chosen because of the slim sightlines they offer. For commercial projects, planning restrictions on grade listed buildings often require particular detailing that can only really be offered by steel, and the Arte systems work wonderfully well.
Arte 2.0 allows for industrial glazing, loft glazing and windows to all be renovated under the guidelines for listed buildings, meaning the value of the property is retained. The slimline profile system allows old side-hung, double-vent, bottom-hung, top-hung, sliding or horizontal pivot windows to be almost completely reconstructed.
Furthermore, steel has numerous ecological advantages, including low energy consumption during its manufacture, a lifespan that is unsurpassed in comparison to an alternative material, and a closed recycling loop. Steel's amazing metallurgical properties allow it to be continually reused, without any degradation in performance, making it a building material that lasts for generations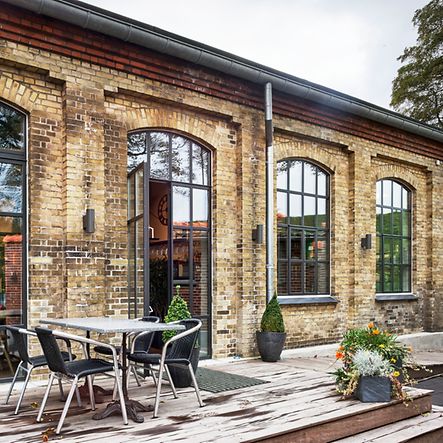 Schüco aluminium systems are also ideal for retrofitting. The main aluminium system we have for retrofitting is AWS WF. The system has a range of profiles that look similar to steel and maintain a sleek, slimline appearance.
This means that the AWS WF system offers a great alternative for any project looking to retrofit old steel windows without losing the industrial look. In recent years it's proving to be a popular system, particularly in London residential properties.
Similar to the Arte systems, Schüco AWS WF can be used in residential, commercial and cultural retrofitting projects. The system forms the ideal basis for outstanding design and is perfect for meeting architectural requirements for large-format, floor-to-ceiling window façades.
Aluminium is also 100% recyclable and therefore a continuously reusable material. Old windows and doors can be fed back into a closed recycling loop. By separating out the materials, then shredding and melting down the valuable metal, brand new aluminium profiles can be made from old units. This 'cradle to cradle' approach makes aluminium an ideal sustainable option.
Schüco experts are always on hand to advise you on which product solution will work best in your retrofitting project.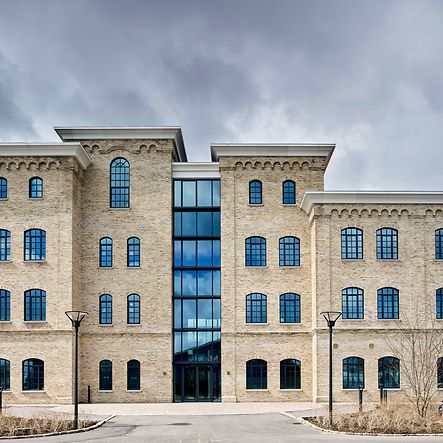 To find out how Schüco aluminium and steel systems can help retrofit your project, email mkinfobox@schueco.com  or simply click on the LiveChat icon in the bottom right corner.
Register now..
Work material (e.g. tender specifications, BIM objects, CAD data, catalogues)
Note content
Direct contact to Schüco