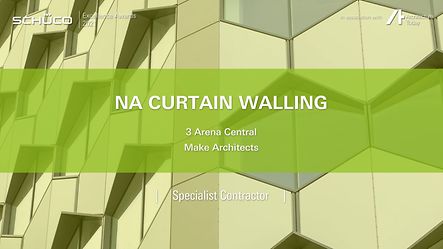 Winner of the Specialist Contractor Award
Designed by Make Architects, 3 Arena Central is a 13-storey commercial tower located adjacent to Birmingham's Centenary Square. The 22,000 sq metre development comprises flexible office space, meeting rooms, cellular offices, underground car parking and cycle storage.
The ground floor uses a double-height curtain wall facade with a fully glazed colonnade that cuts through the building to improve access. The upper floors employ a striking "honeycomb" facade consisting of hexagonal curtain wall and rain-screen panels.
Specialist contractor NA Curtain Walling used Schüco FWS 50 curtain walling to create a complete lining system for the main facade, which extends the full height of the building.
This includes clear and opaque double-glazed units as well as metal spandrel panels. The curtain wall and glazed-in metal spandrels act as a supporting structure for the decorative anodised aluminium rain-screen and feature hoods.
One of the main challenges was resolving the unorthodox transom-to-mullion connections dictated by the facade's hexagonal honeycomb geometry. This was overcome through collaboration with Schüco's technical team, extensive modelling and a full Centre of Window & Cladding Technology Sequence B test.
The hexagonal panels were constructed from naturally anodised aluminium and pre-treated using varying levels of gloss coating. This ensured that each left and right-hand panel has a different finish, resulting in an eye-catching multi-tone effect. Above each vision area of glazing is a feature hood. Designed to accept a potential access load, these items incorporate highly engineered brise-soleil brackets and internal carcass frame reinforcement – all of which are supported from the FWS 50 frame. 
The double-height curtain wall screens on the ground floor are constructed from Schüco FWS 50 SG silicone- jointed curtain walling. This creates a seamless glazed facade that matches the adjacent buildings. Every mullion covers around 10 metres in height, with a structural coupling joint and wind load bracket at the 6.5 metre mark. this pushes the parameters of the FWS 50 system to its limits, but prevents the need for additional framing. 
The judges were full of praise for the leading role that NA Curtain Walling took in delivering this visually striking and technically demanding project. They were especially impressed by the skilful way in which the curtain wall and rain-screen panel elements were brought together.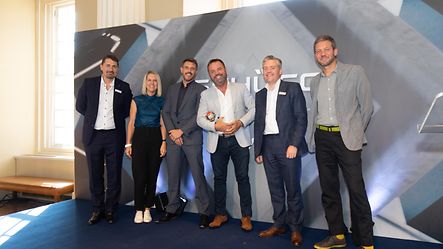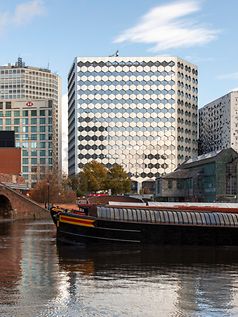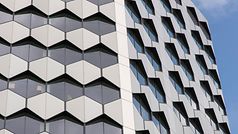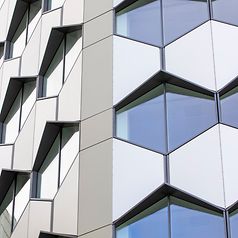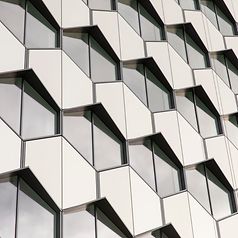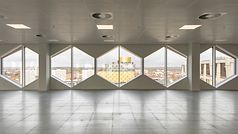 Register now..
Work material (e.g. tender specifications, BIM objects, CAD data, catalogues)
Note content
Direct contact to Schüco