Sustainability Award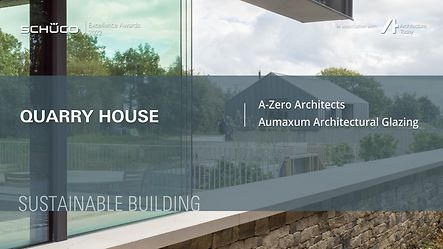 Winner of the Sustainability Award
Quarry House by A-Zero Architects occupies a disused Oxfordshire quarry, nestled between open fields and a deciduous forest. Designed to Passivhaus standards, the building is organised around a central double-height atrium and is constructed from masonry at the base and timber on the upper floor. The architect first approached specialist contractor Aumaxum during the design phase to better understand how the Schüco systems, including FWS 60.SI Green curtain walling, AWS 90.SI windows, and ASE 80.HI sliding doors, could support the journey to Passivhaus compliance.
The main challenge was thermal performance, with each product regardless of size having to achieve a U-value of 0.8 W/m2K or better. Aumaxum began the project with Schüco SI or HI systems incorporating triple-glazed units with a 0.5 W/m2K performance. But there were elements that were unable to achieve the overall U-value requirement, due mainly to the proportional difference between the glass and frame (glazed units are generally better thermal performers than metal frames).
As a result, Aumaxum proposed quadruple glazing with Krypton gas cavities providing a U-value of 0.2 W/m2K. The product's newness meant that the specialist contractor had to collate test data and work closely with the glass supplier's technical team, the architect and Passivhaus consultant to ensure that it was fit for use on the project. The Schüco technical team created thermal calculation reports that showed how the façade systems performed under various criteria provided by the various project consultants. Achieving excellent levels of thermal performance was only one aspect of the scheme's Passivhaus design approach. Airtightness and low space heating demand are equally important, with the latter achieved using high levels of insulation throughout the building envelope. The slim lines of the Schüco systems specified maximise daylighting and views out.
All the façade junctions have been simulated and designed to eliminate thermal bridging. Fresh air is provided mechanically with heat recovered from out-going air. A heat pump harvests heat from a 1,400-square-metre ground collector located one metre below the landscape. Electricity is provided by PV panels.
The judges complimented the scheme on its ability to marry state-of-the-art environmental design with a clear and strong architectural concept. They were also impressed by the way that the cutting-edge quadruple glazing has been integrated with the Schüco window and door systems, going above and beyond Passivhaus standards.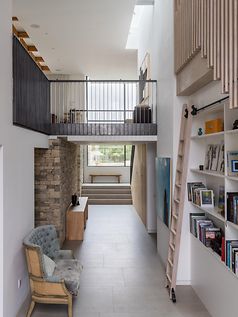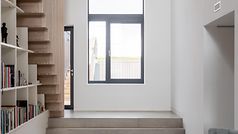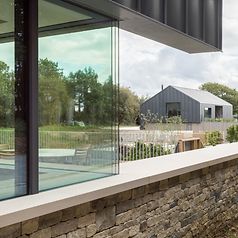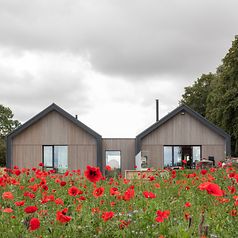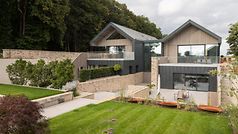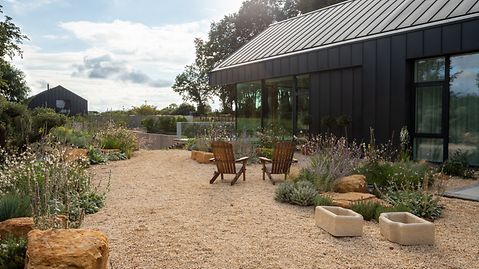 Register now..
Work material (e.g. tender specifications, BIM objects, CAD data, catalogues)
Note content
Direct contact to Schüco