Steel Project Award
Winner of the Steel Award
CSK Architects' redevelopment of 110 Marylebone High Street, London, comprises offices, a nursery school, retail unit and fitness facility. Forming a key element of the scheme is a brick and glass infill extension sited on St Vincent Street. This houses a new cantilevered stair core and provides access to the building's historic fabric. A series of roof extensions and internal lightwells further maximise the constrained plot, while respecting the Conservation Area context.
Intended to complement the urban context at street level, the richly detailed St Vincent Street extension incorporates cantilevered glass box seats at first-floor level, Schüco Jansen Janisol Arte 2.0 windows with Juliet-style balconies and translucent marble surrounds on the second floor, and a fully-glazed mansard on the fourth floor. The full-height Schüco Jansen Janisol main entrance door and adjacent large-format Jansen VISS window create an open and inviting frontage revealing the activity within. Careful massing and detailing are expressed through a rich material palette, which includes handmade bricks and bronze-coloured windows and doors.
The window sizes for the  new-build element take their cue from the adjoining buildings, while also establishing their own distinct hierarchy and rhythm. While the overall apertures are larger than those of the historic buildings, the scale has been reduced by introducing bronze separating elements with glazed translucent marble features. Specialist contractor Saper Glass Industries' 'can do' attitude was key to the successful execution of this important design element, says the architect.
The project's re-use and retrofit ethos has significantly reduced waste and embodied carbon. Repairs to the historic fabric have been restricted to structural-based interventions with new finishes used sparingly. The use of generously sized opening windows promotes natural ventilation and good levels of daylighting. Many of the new additions to the building are designed for disassembly, with services carefully coordinated and exposed to facilitate easy adjustment by future occupiers.
The judges commended the project for its contextual sensitivity, expressive detailing, and clever use of Schüco steel systems.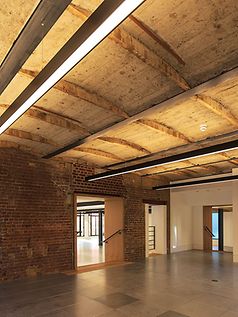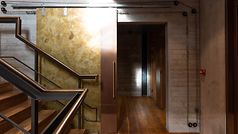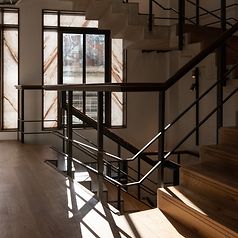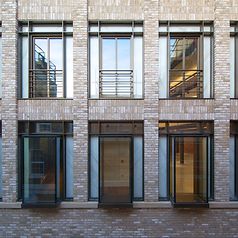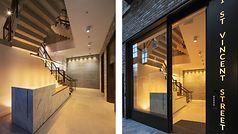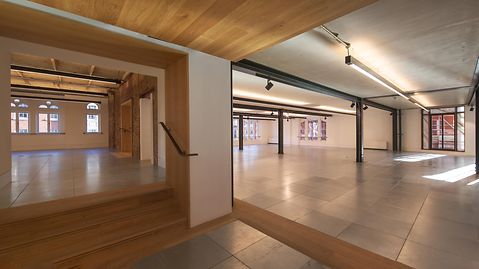 Register now..
Work material (e.g. tender specifications, BIM objects, CAD data, catalogues)
Note content
Direct contact to Schüco