Refurbishment and Adapative Reuse winner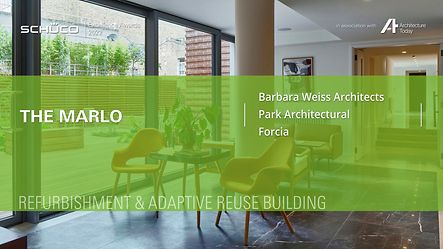 Winner of the Refurbishment and Adaptive Reuse Award
Created by Park Architectural, Barbara Weiss Architects was originally commissioned to reorganise and refurbish seven, adjacently located buildings in London's Marylebone, creating a new entrance and improving street-level shopfronts. This exercise led to the creation of The Marlo, a high-specification mansion block with 31 rented apartments and extensions totalling 400-square-metres to the rear and at roof level. The project has also transformed a noisy and unsightly plant space behind the building into a landscaped courtyard for the tenants.
While the Victorian sash windowed front elevations have been meticulously restored, at the rear, the architect chose to differentiate the new and old elements by using much larger steel-framed Janisol Arte 2.0 windows, as well as Janisol and Jansen doors. The slim sightlines, versatility and excellent U-values of the Schüco Jansen profiles helped achieve this objective.
Additional articulation is provided by laser-cut fins, steel trims, Portland stone mullions, elegant ironmongery, and integrated actuators for the automatic smoke vents. Discreet metal trickle vents form part of the building's constant extract ventilation strategy, in parallel with purge ventilation provided by the large opening casements.
Aesthetically, the Schüco Jansen profiles form a common thread to the rear elevations, complementing the punched red and yellow brick openings, as well as the Portland stone surrounds and generous dormer roof windows.
Two parallel sustainability strategies underpin the project: a retrofit upgrade of the building fabric and heating system, as well as biodiversity net gain through new gardens and terraces. The former includes a metered centralised heating system, while the latter incorporates low maintenance, cottage-style plants and vegetation specifically selected for the terraces' microclimate.
The judges praised the project for its ability to knit together several seemingly disparate elements into a unified and pleasing whole. It also applauded the simplicity and elegance of the façade solution, which it felt belied the development's contextual and technical complexity.
Products used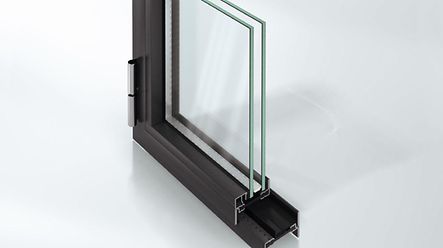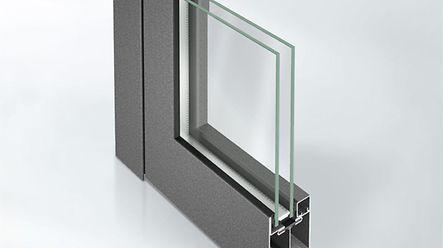 Schüco Jansen Janisol Door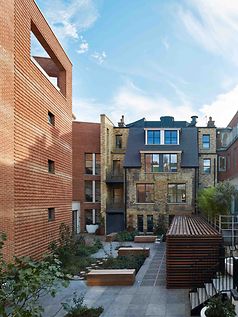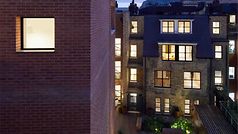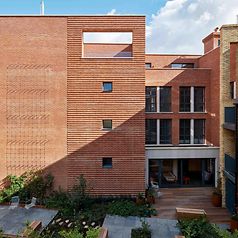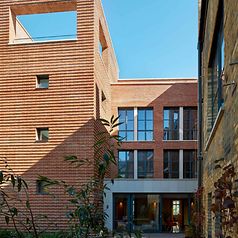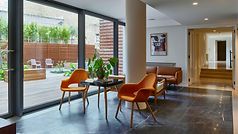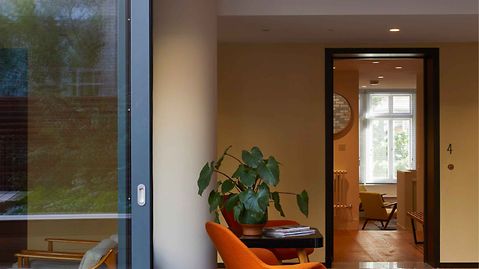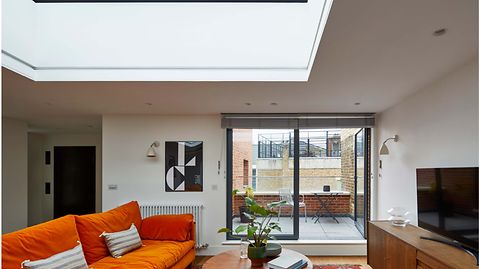 Register now..
Work material (e.g. tender specifications, BIM objects, CAD data, catalogues)
Note content
Direct contact to Schüco