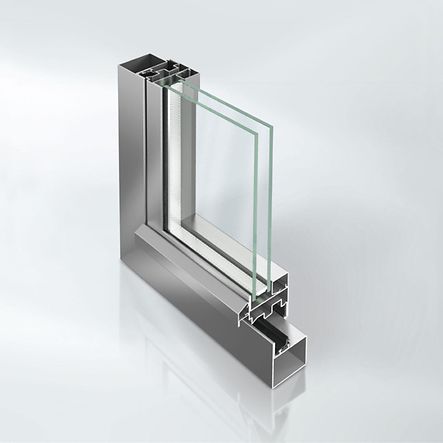 Non-insulated window system for special requirements – slimline and highly resilient
Highly resilient with a light appearance: The non-insulated Economy 50 stainless steel window system offers slimline solutions which meet the highest requirements for functionality, security and design – ideally suited for use in coastal and industrial zones and in street-side and hygiene-critical areas.
The comprehensive range of fittings for side-hung, turn/tilt, double-vent and bottom-hung opening types together with the narrow, highly stable profiles guarantees maximum flexibility during bespoke architectural and design planning for elegant stainless steel window constructions.
Planning benefit
Stainless steel profiles made from material 1.4404 for use in industrial and coastal zones (acid-resistant)
Optional: Stainless steel profile made from material 1.4307 in the decorative area
Stainless steel for antimicrobial applications: e.g. in hospitals and care institutions
Small basic depth and slender profile face widths
All standard opening types can be selected
Rebated system with appearance suitable for renovations
Optional: Burglar-resistant design
System compatibility guarantees flexible application options
Register now..
Work material (e.g. tender specifications, BIM objects, CAD data, catalogues)
Note content
Direct contact to Schüco