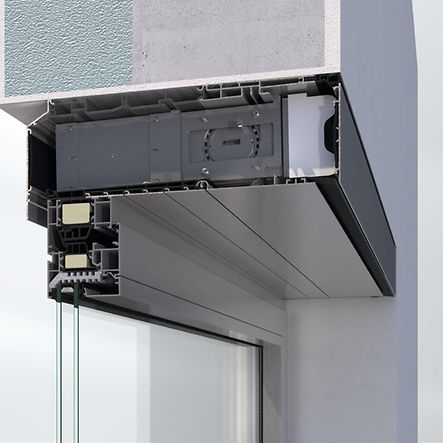 Decentralised ventilation system integrated into the window with incoming air, outgoing air and heat recovery
Controlled, room-specific air exchange without opening the window – can be integrated in Schüco aluminium and PVC-U windows. The multi-functional system created in collaboration with Renson© offers efficient, decentralised ventilation solutions which meet the highest standards in energy efficiency. A heat recovery level of up to 80% optimises the amount of energy saved.
The modular construction with six device sizes allows the system to be tailored to individual ventilation requirements in residential buildings or offices in sophisticated newbuild or renovation projects.
Air quality sensors ensure demand-driven regulation for an optimum, user-oriented indoor climate. At the same time, Schüco VentoTherm Twist protects against draughts and keeps insects and pollen out.
Planning benefit
Easy implementation of sophisticated ventilation concepts
Decentralised, cost-saving integration in the building envelope
No suspended ceilings or wall openings required
Fire compartments do not need to be taken into account during planning
Register now..
Work material (e.g. tender specifications, BIM objects, CAD data, catalogues)
Note content
Direct contact to Schüco