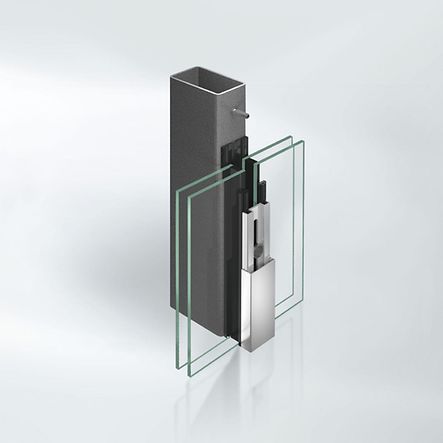 Steel add-on construction for innovative solutions with maximum process reliability during fabrication
Based on the tried-and-tested VISS modular system, VISS Basic offers economical and stylish system solutions for steel façade constructions that can be mounted on any support. There is a free choice of shape and material for the load-bearing structure.
Individual architectural accents can be created through the outer covering of the load-bearing structure by means of aluminium cover cap profiles in a range of basic depths and contours. Cover cap profiles in stainless quality complete the wide range of design options for the façade.
The slim face widths of the steel system ensure maximum light penetration. The intersections of the skylight construction and the vertical façade are achieved with visual elegance.
A benefit for the fabricator is that the reduced number of system components make planning, fabrication and installation more reliable and more efficient.
Planning benefit
Wide range of design solutions for aesthetically demanding architectural projects
System solution which can be mounted on any support
Innovative system components, such as standardised T-cleats or all load-bearing profiles, guarantee efficient planning
A high degree of planning freedom due to the combination of VISS Basic, VISS Ixtra load-bearing members and VISS system profiles
Register now..
Work material (e.g. tender specifications, BIM objects, CAD data, catalogues)
Note content
Direct contact to Schüco