Making sense of bespoke unitized façades – Schüco AF UDC 80
Offering a high degree of design freedom, the AF UDC 80 proves to be a very flexible, energy-efficient solution with tested Uf values as low as 0.86 W/m²K and a narrow profile face width of 80 mm.
Revisit our webinar which was held Tuesday 15/09/2020 where we discussed the typical problems that arise when considering a unitized façade solution and looked at how they reflect current architectural trends.
Amongst others, we considered the challenges associated with building movements, glass weights and large fin projects, and how these are dealt with using bespoke unitised systems and the new Schüco AF UDC 80 system platform.
Watch the full presentation now
How do you invent one unitised façade system that meets all requirements?
The answer is a system platform with variants that can reflect the architectural intent of a building while meeting the technical requirements of it.  
 
We are going through three of the most typical challenges in designing a bespoke unitised façades which is glass loads, building movements and projecting glass fins. 
Revisit the full presentation where we discuss the architectural and structural requirements unitised facades have to fulfil.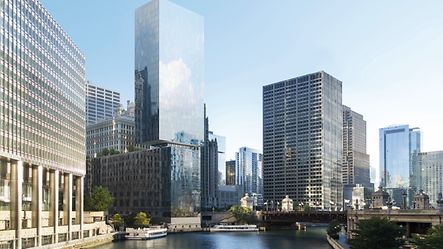 Stefan Trifonov, Head of Engineering – London Office, Schüco International KG
Stefan has a structural engineering background and specialises in complex façade solutions with an emphasis on structural engineering. Throughout his 10 years of experience in the industry, Stefan has worked on various projects in his native Bulgaria and subsequently in the Middle East, the UK and across Europe.
Stefan joined Schüco in London in January 2013, initially as a Senior Façade Consultant, and later led the specialist team, working on bespoke blast-resistant façades. He was based at the Schüco headquarters in Germany from September 2018 to August 2020 and will be returning to the company's London office to assume the role of Head of Engineering this September.

Danny Fitzgerald, National Architectural Manager, Schueco UK Ltd
Danny has over 28 years of experience working in the aluminium systems and façades industry. After studying engineering, Danny originally settled into a role designing electrical power supply components before moving into construction steelwork. He later specialised in façade design, during which time he worked for some years in the Netherlands.
Danny joined Schueco UK Ltd in 2002 and progressed from Architectural Advisor for the London region to his current role as National Architectural Manager, responsible for the entire Schüco Architectural Specification team across the United Kingdom and in Ireland.

Tony Addis, Northern Regional Architectural Manager, Schueco UK Ltd
Tony has extensive technical experience. In his career he progressed from extrusion design through to system design before developing a commercial career with various UK based aluminium system companies. Tony started at Schueco UK Ltd in 2007, supporting architects in a specification-driven role. Before seeking new challenges and starting a market development role in the North of England, he led the architectural project team covering London.
Tony will act as host in this webinar as well as lead the Q&A session in the end.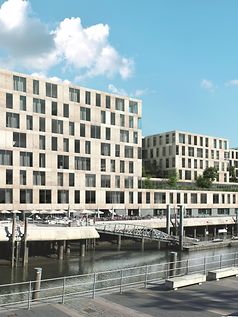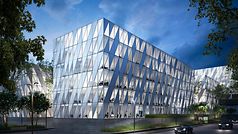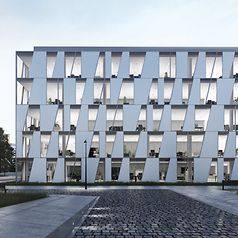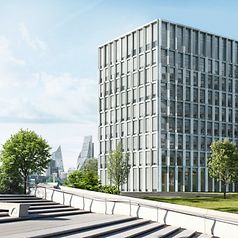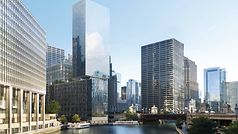 Register now..
Work material (e.g. tender specifications, BIM objects, CAD data, catalogues)
Note content
Direct contact to Schüco