Schüco Docu Center
The complete documentation in one central platform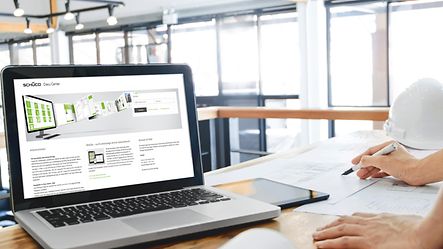 In the Docu Center, all product information is available digitally in the latest version at any time. From order and production catalogues, test documents and safety data sheets to architect information, such as CAD data or tender texts, to instructions, brochures and videos.
In addition, the Docu Center provides the central source of information for:
Whether design planning or production - the Docu Center holds the relevant information for your work processes. The quick findability and secure access to the latest data version saves time and avoids errors. The online catalogue effectively supports the work in the metal construction workshop with assembly videos and product information.
Don't have an user account yet?
Many benefits as a registered user:
Work material (e.g. tender specifications, CAD data, catalogues)
Software & Tools
Note content
Direct contact to Schüco