Let's talk adding value to your home
Renovating? Remodeling? Even if you are creating your forever home, it's worth thinking about how you can add value to your property to make the most of your investment.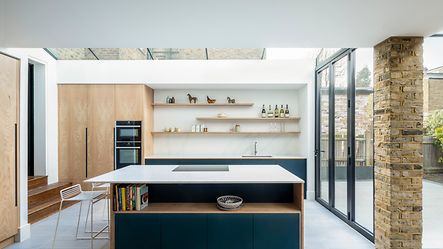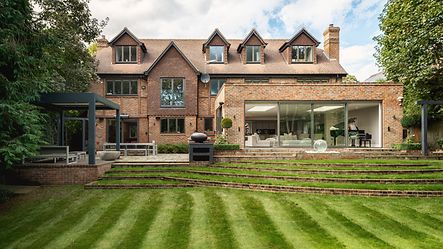 Home improvement projects can be an enormous undertaking that many people envision doing only once in their lifetime. Nevertheless, it doesn't hurt to consider ways that you can add value to your house as a part of the process.
In a recent survey of homeowners, we found that increasing the value of their home was the second most likely reason people were considering embarking on a home improvement project, behind improving their quality of living.
How exactly do you do that, you may ask? Here are some ideas on how to transform your home whilst adding value.
Extend or remodel the kitchen
Adding square footage to your home will usually increase its value. But
extending is often most valuable in smaller, terraced homes where additional space is limited, and when this is the case you need to consider how to achieve the optimal design.
If you're thinking of a side return extension, for example, remember natural light is key. Invest in bi-fold or sliding doors to fill the living space with light and create an instant wow factor. Also, consider skylights to make the most of sunlight throughout the day.
Don't have a lot of space to play with? On a budget? Remodeling the main living space can be just as effective as extending. In this case, it's important to think carefully about whether bi-fold or sliding doors are best for your home.
This homeowner totally transformed her family home, renovating the kitchen-living room without extending the footprint. The Schüco sliding doors she chose helped to make the room at the back of her home feel bright and open while preserving precious garden space.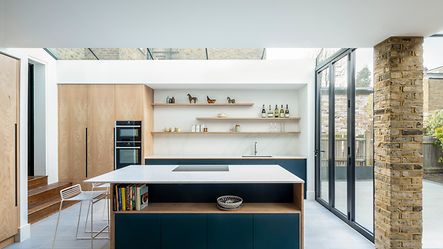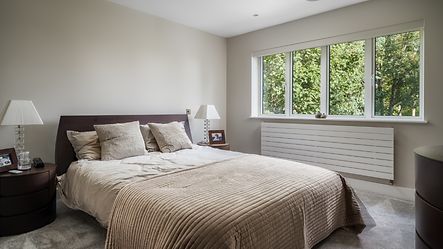 Invest in energy efficient windows
New windows are a big, but worthwhile investment for any older property. With gas and electricity prices rising and people becoming increasingly environmentally conscious, the more energy efficient your home can be, the better.
Aluminium and steel windows are naturally highly energy efficient. Schüco offer window systems with enhanced insulation that significantly reduce energy usage and energy bills.
Replacing the windows of a typical family house built in the 1980s with one of our triple glazed, super insulated window systems can result in a 21% reduction in energy use.
A prospective buyer may be put off by the thought of having to upgrade the windows of a new home. So, retrofitting new energy efficient windows not only saves you money in the long run, it could also be a deal clincher for anyone looking to buy your house in the future.
Create kerb appeal
A house may have a wonderful interior, but it can be hard to shake off the first impression of a disappointing exterior. Avoid this by upping your home's kerb appeal.
A high-quality front door, new windows and a lick of paint go a long way to making sure your home looks to be in tip-top shape to any potential buyers.
If you have a period property, preserve its valuable character and opt for a tasteful retrofit like these homeowners did. Both aluminium and steel windows can be a great choice for creating a home with a high-end look.
More modern homes may also benefit from a top quality Schüco aluminium front door, available in a range of different styles and colours.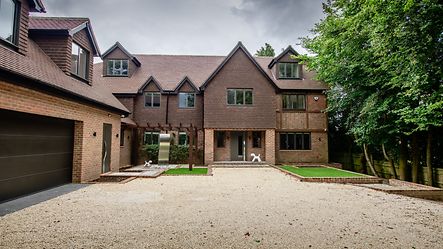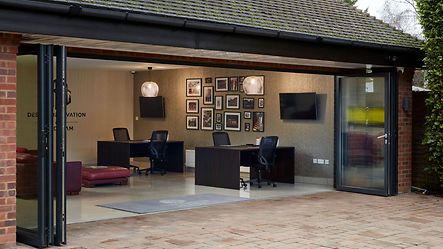 Add a garden room
By now it's clear that working from home is here to stay, with many employees searching for jobs that offer flexible working arrangements, over five days a week in the office.
This increases the likelihood that people will be looking for homes with extra space for a home office. A garden room is a great option to create a productive working area out of the way of the main living spaces.
Making the office a light, comfortable space will make this feature even more appealing. Thermally efficient glazing and the option to open up the room to the garden with bi-fold doors when the weather is favourable are two obvious ways to accomplish this.
Make your home a smart one
The future is digital and smart homes are becoming increasingly desirable. This year, Compare the Market revealed that having smart technology in homes can increase offers by over £2000.
Schüco offers a range of intelligent products to make your home smarter that can be easily incorporated into a home improvement or retrofit project. Open your front door with your phone or your fingerprint. Operate windows at the touch of a button or take advantage of timed ventilation to give you ultimate control over your home environment.
Enjoy the enhanced convenience, comfort and efficiency a smart home offers while you live there, and the added value when you come to sell.