Quality front doors for every requirement
The front door doesn't just provide direct access to the inside of a home, it also gives a first glimpse of the inhabitants' character. Schüco entrance doors combine numerous, timeless designs with the highest degree of security, thermal insulation, weathertightness and durability. This means there are virtually no limits to creativity – even large-scale doors are feasible.
Highlight: New AD UP door system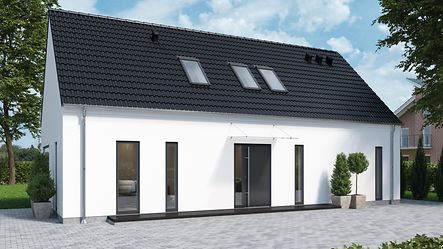 The Schüco AD UP (Aluminium Door Universal Platform) door system combines functional reliability with modern, high-quality design. Whether it's a stylish front door or a frequently used commercial door, the special construction principle using a 5-chamber profile composition provides both stability and all the technical prerequisites for an intelligent door system. There are two core basic depths that allow the door to be tailored to individual requirements for energy efficiency and weather tightness.
Individual design options for your front door
A visually perfect door design is created by combining coordinated door frames, leaf frames and door infills. Schüco supplies the door frames to a fabrication partner who will manufacture the door to your exact measurements and specifications. However you want to express yourself, your Schüco partner has a comprehensive range of door infills and colour design options for you.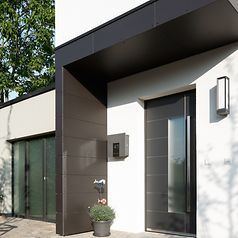 Toplights and sidelights – the structural design of your front door
When designing your front door, you have to be aware of dimensions and proportions. A high-quality door leaf should be the centrepiece of your home. The door should match the character of the house –is it classic or modern? Should you add a dash of colour? How will you control access? From a normal profile cylinder lock to access control via your smartphone – the possibilities are endless.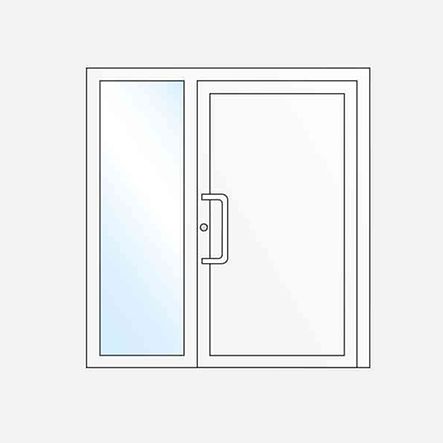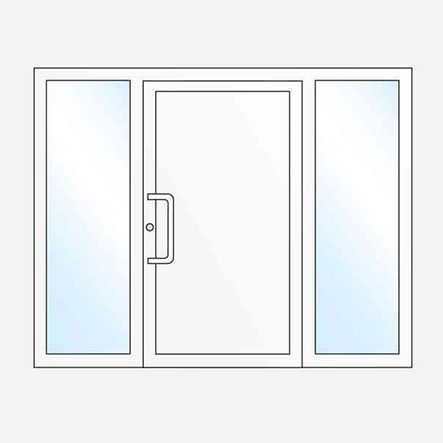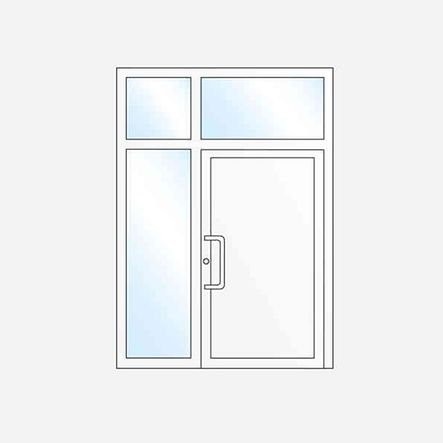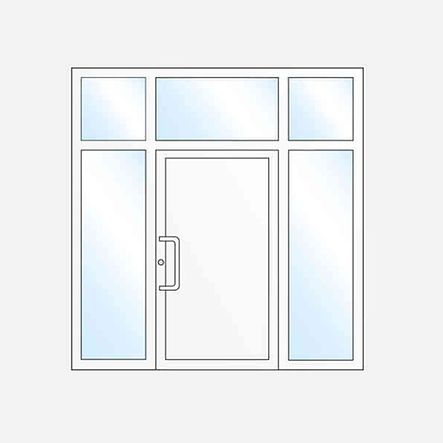 Example options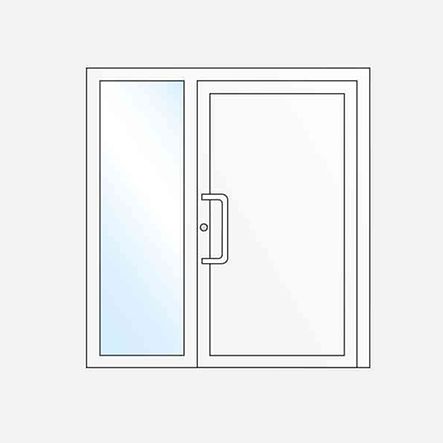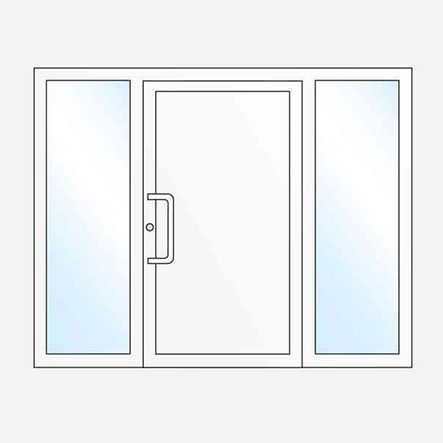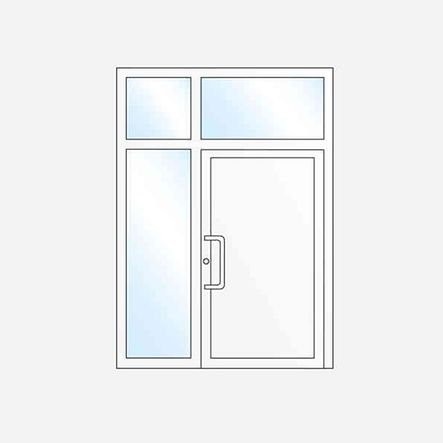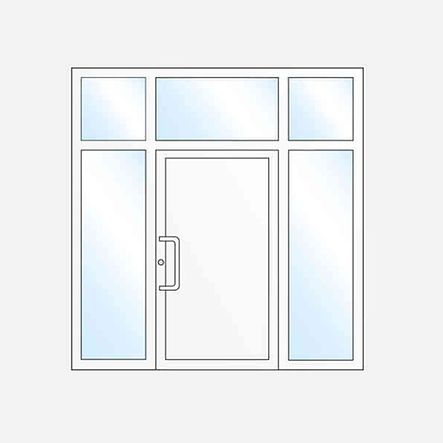 Door infills – the design of the door leaf
The door infill, integrated in the frame of the active door leaf, is the most important styling element for giving your dream door a distinctive design thanks to the variety of colours and shapes. Your local Schüco partner has a comprehensive range of door infills waiting for you.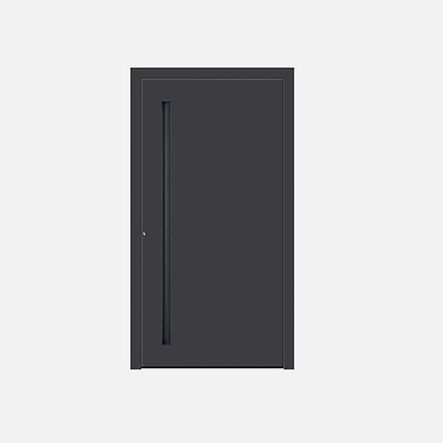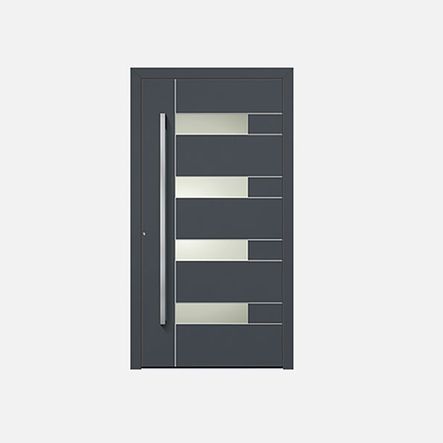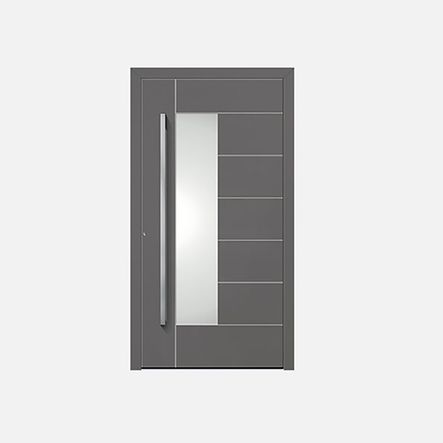 Example options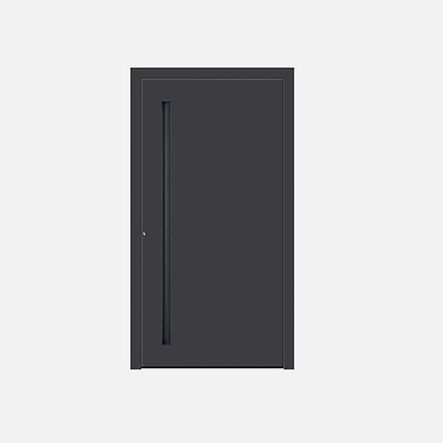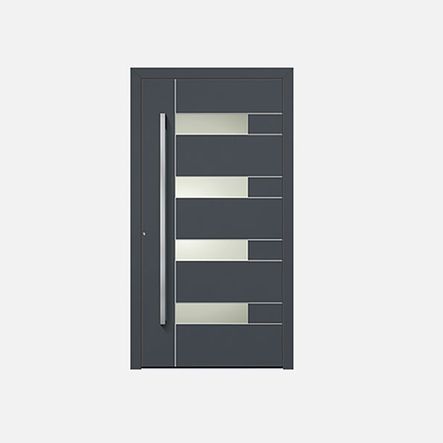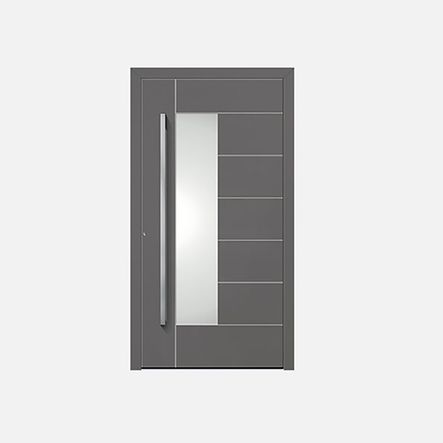 Burglar protection – simply shut out dangers
Schüco front doors offer state-of-the-art locking systems and a variety of fittings options to individually customise your entrance door to your own personal security needs. Special security fittings kits also allow you to increase the burglar resistance of your entrance door to PAS 24 or resistance class 3 (RC 3), protecting your home from unauthorised entry. How well your door is protected against attempted break-ins depends crucially on the type of locking and the number of locking points. The more locking points, the harder it is to break through the entrance door.
Front doors can be fitted with various locks – a swing bolt or latch lock. A self-locking mechanical lock provides added security. The locking points anchor themselves automatically in the door frame as soon as the door closes, without needing to turn a key.