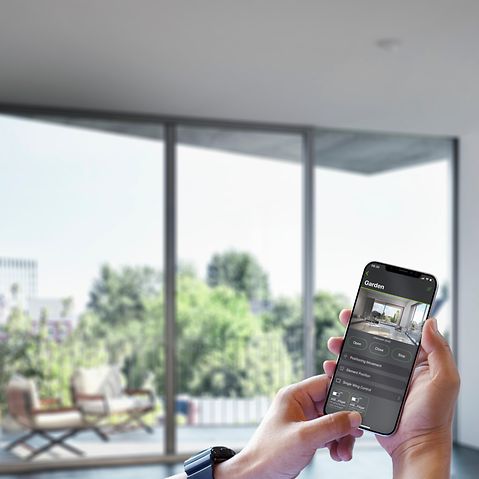 Convenient, secure and energy-efficient smart home solutions from Schüco.
Digitalisation is making our world more and more intelligent. That goes for your home as well. If you don't want your newbuild to be outdated before it's finished, look no further than our innovative smart home solutions. They make your daily life more convenient, comfortable and efficient, protect both your health and your home, and play an important role in increasing and retaining property value in the long term. That's why Schüco offers you inspiring, intelligent and interconnected products and systems to make your home smarter.
Smart automation solutions for your home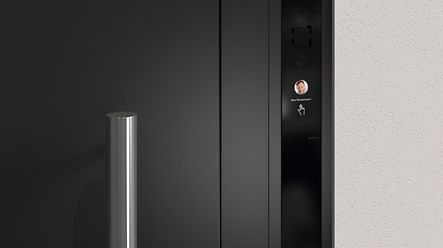 FRONT DOOR AUTOMATION
Simple and elegant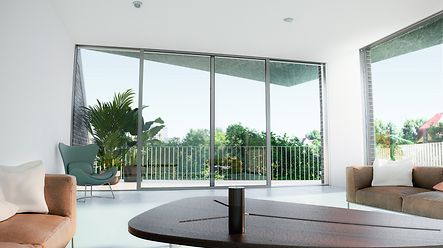 WINDOW AND SLIDING DOOR AUTOMATION
Comfort at the touch of a button
Comfort and elegance in a single package
Networked Schüco ventilation solutions improve energy efficiency and security, protect your home and guarantee that the indoor climate is healthy and comfortable, while communication between doors, access controls and emergency exit controls improves security and convenience. These systems can be operated in a variety of ways, ranging from simple buttons through to apps for smartphones and tablets, all of them user-friendly. The timeless design of Schüco system components is of the highest quality and the refined, understated appearance provides endless room for creativity.