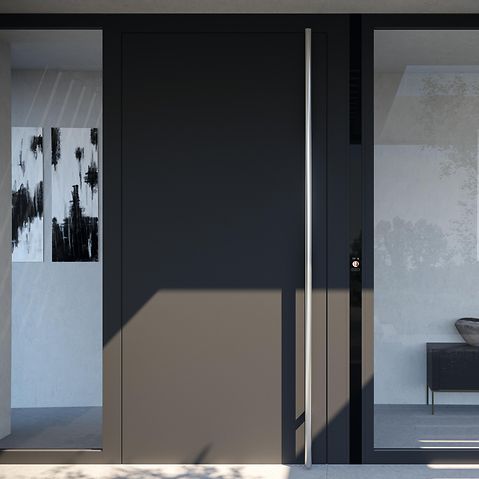 The perfect combination of design and security
Front Door Automation
Modular door management system
Today, smart homes begin at the front door – with the Schüco Door Control System (DCS).
Schüco DCS is a unique modular door management system for door communication and access control. It combines convenience and security with the latest technology and sophisticated design, while being very easy to use.
More automation products for your front door
As an alternative to the Schüco DCS SmartTouch all-in-one solution, individual components of the Schüco Door Control System are also available for your front door. Talk to a Schüco partner in your area to find out more.
Schüco Fingerprint Easy
Lost and stolen keys are a thing of the past – with Schüco Fingerprint Easy, you can open your front door with your fingerprint. The biometric fingerprint access system for internal and external doors is extremely simple and convenient to use, and has an elegant, timeless design. The slanted sensor face ensures that finger placement is intuitive. As a further benefit, internal relay contacts provide the system with the best possible defence against sabotage.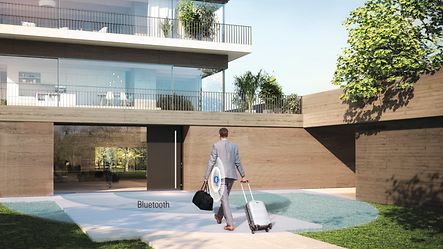 Schüco BlueCon
The Schüco BlueCon access control module allows you to operate the door opener using your smartphone. The door lock is extremely easy to control at the touch of a button via a smartphone app. Using the auto-unlock function, the door opens by itself even when the smartphone is in your pocket, and the connection between lock and smartphone is established in a matter of seconds via Bluetooth. This also has no negative effect on your front door, as the BlueCon module is concealed and almost invisible in the door rebate on the inside, which also protects it against environmental factors such as rain or storms.