Architects' Darling Award 2022
And the Winner is...
We are very pleased about the awards in the categories Partition Wall Systems and Best Advertisement.
With our room design system from Schüco Interior Systems as the best partition wall system, we were able to secure the GOLD Award - in addition, the BRONZE Award was given to us for our advertisement.
"We are very pleased about the awards. The awards are important feedback for us from the architecture industry - so we are very grateful that our products have received such a positive response," explains Michael Wiegand, Head of Sales at Schüco Interior Systems KG. The room design system with all its facets offers design-oriented solutions for the individual design of working and living areas and inspires with its individuality.

We would like to thank all those involved for their contribution.
More design. More potential. More Schüco. 
Schüco Alu Competence becomes Schüco Interior Systems. Schüco Alu Competence was known for its innovative products. Now, our new name underlines our new direction towards offering holistic systems which meet all the requirements of modern living – openness, ease of operation and flexibility. Innovative interior design, shelving and frame systems enhance the aesthetics and function of every living space, be it a lounge, dining room, kitchen or office. Our systems can be installed and combined in countless ways, providing complete design freedom.​
​
More design. With a clear and elegant design, our systems blend harmoniously with any kind of interior style. At the heart of every product is system-based thinking. All of our systems can be freely combined and extended, creating visual fluidity and balance in every room and a comfortable atmosphere.​
 ​
More potential. Our innovative interior systems open up new horizons in the field of interior design. Flexible interior systems can serve either to break up large areas or to dissolve barriers between different rooms. Multifunctional shelving systems meet every practical requirement while offering attractive visual accents. The elegant design of our frame systems is reinforced with flexibility and durability, whether used as a table frame or as an underframe for pieces of furniture. ​
 ​
More Schüco. The new name Schüco Interior Systems highlights our transition from a partner for innovative aluminium products to a supplier of holistic interior systems.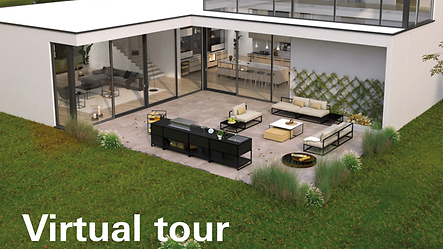 Room design systems
Room design systems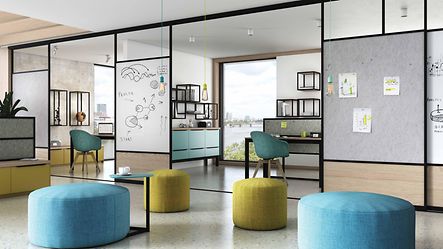 Something new, unusual or creative. Focusing on the essentials. Bringing form and function together in harmony. Schüco Openstyle is the perfect product for creative, individual room design. The system is flexible, light, transparent and can be used anywhere, providing endless inspiration for new lifestyles and interior designs.
Our products from the Room systems category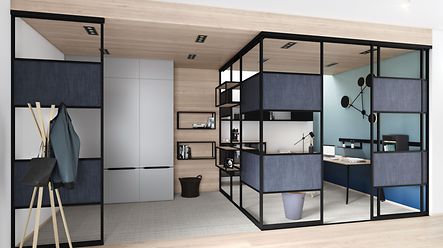 ---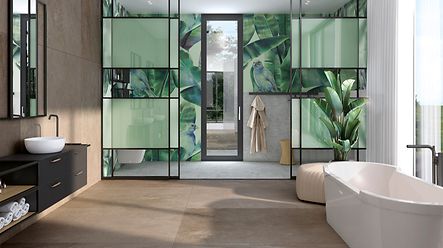 Schüco MST Sliding door system
---
Shelving systems
Shelving systems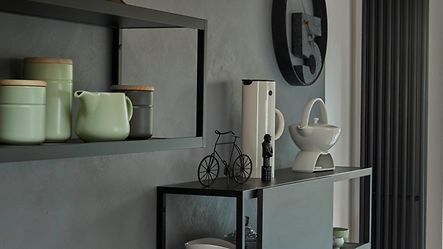 With an extremely wide range of possible uses, Schüco shelf systems can define an entire room design – elegantly on the wall, integrated in the kitchen, and as single pieces of furniture such as a free-standing shelf or coffee table. The possibilities are endless.
Our products from the Shelving systems category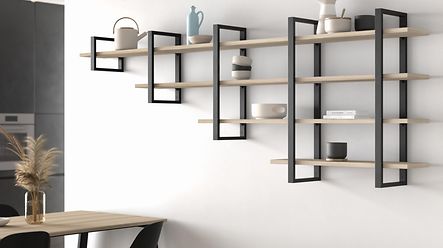 ---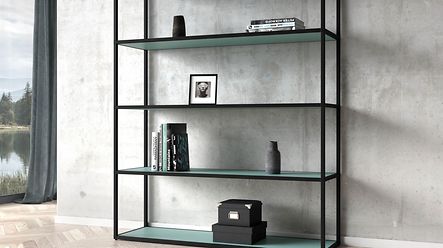 ---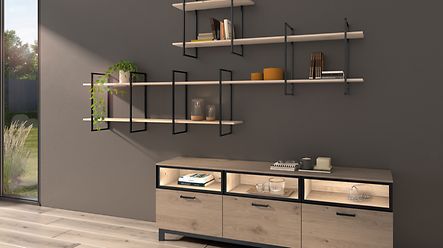 ---
---
Stand systems
Stand systems
Schüco stand systems combine simple, elegant looks with high stability. Stylish and slimline, in the sloped or straight design, these pieces really stand our as table frames or base frames for a piece of furniture.
Our products from the Stand systems category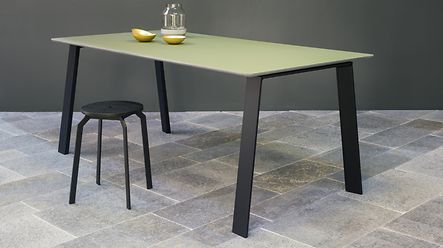 ---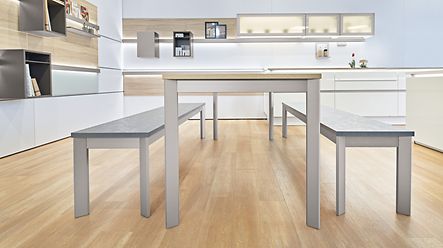 ---
---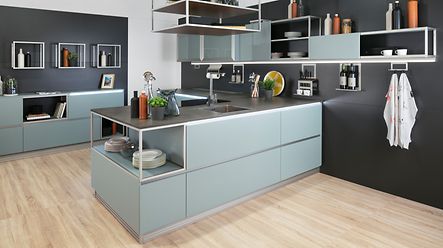 ---
Handle systems
Handle systems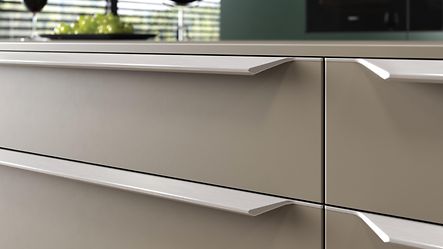 Open, hidden or surface-mounted – there are so many requirements and possibilities, which Schüco meets with its versatile handle systems. There is something for everyone.
Our products from the Handle systems category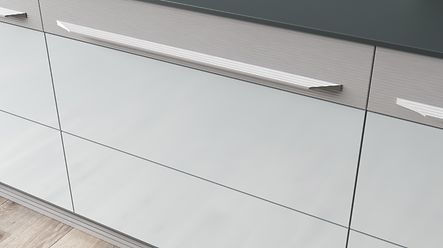 Design cover Schüco Divaro
---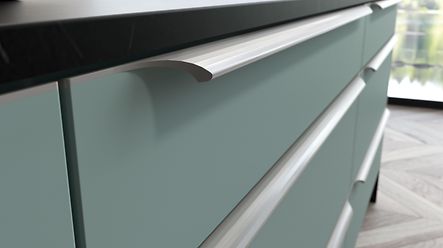 Schüco Pull grips / Flush pull grips
---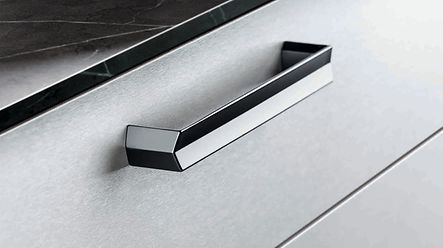 ---
Midway and wall systems
Midway and wall systems
Midway systems create the perfect transition between the worktop and rear wall. They also stand out as wall cladding. Schüco helps make living spaces more open by offering the perfect solutions for connecting individual rooms while staying true to the overall design.
Our products from the Midway and wall systems category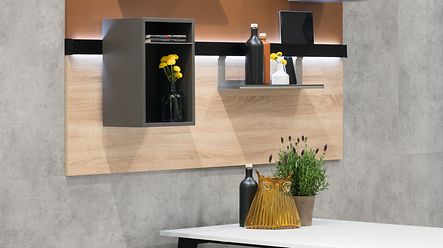 ---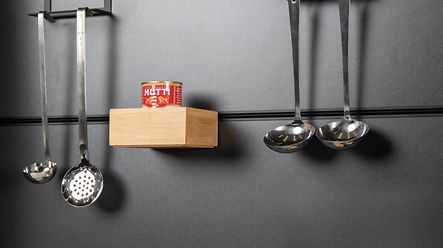 Schüco Midway system 4-18 / 16
---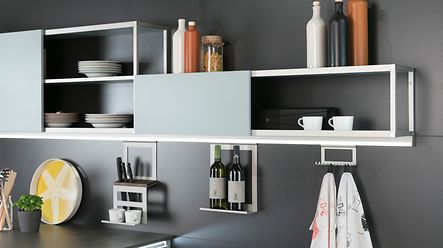 ---
---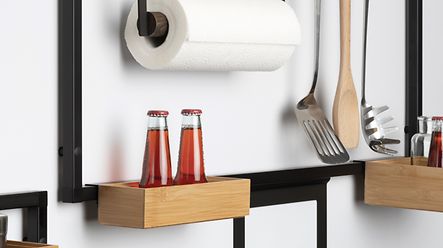 Accessories for midway and wall profiles
---
Frame systems
Frame systems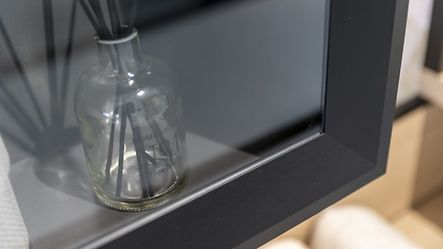 Schüco frame systems offer a great deal of design freedom with their variety of profile cross sections – be it as a transparent glass frame or front frame to conceal and protect what's inside.
Our products from the Frame system category
Schüco glazing frame systems
---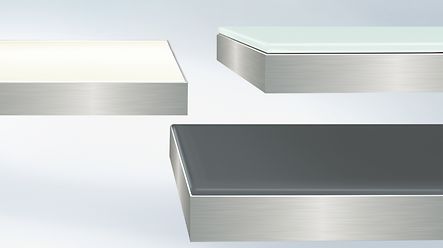 Schüco frame profiles - bonded panes
---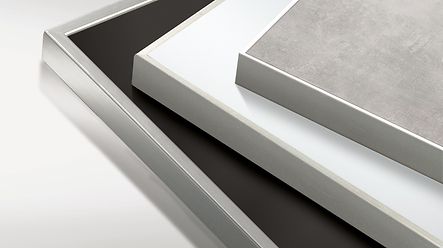 ---
System components
System components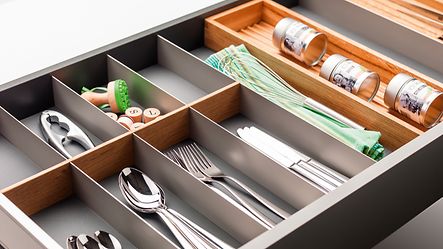 The extensive range of Schüco system components completes the Schüco system and product portfolio with practical, user-friendly components – they all offer added convenience, from the drawer organiser and storage system embedded in the worktop through to the attractive, high-quality base system.
Our products from the System components category
---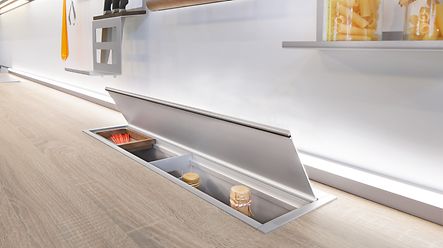 ---
Schüco Ventilation grilles
---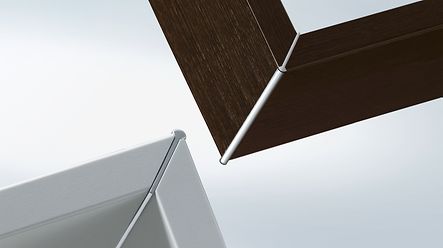 Schüco Connecting profiles
---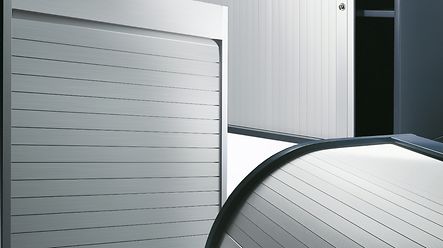 ---
---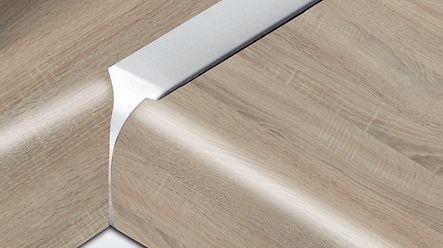 Connecting profiles for worktops
---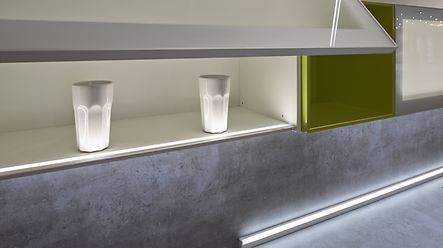 ---