Schüco Midway system 4-18 / 16
Creating a homogeneous overall look, Schüco midway systems are perfect for use in classic recessed areas to provide a smooth transition to the worktop. They are also extremely practical as wall cladding. Both systems can hold all manner of utensils. With their elegant appearance, they blend in with any room design.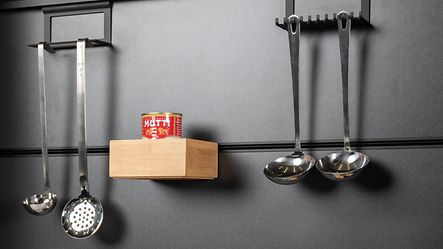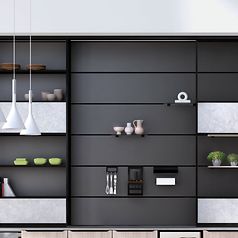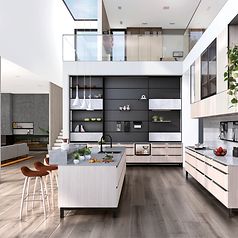 Product benefits
Smooth transitions between worktop and wall cladding
Durable even under extreme conditions
Seals prevent moisture ingress
Simple installation without drilling holes in the wall
Use of 4 to 18 mm thick panels
Versatile accessories available
LED lighting possible
Take a closer look (pdf, 869.9 KB) at the products.