A clever product concept based on a small cube delivers unlimited design freedom and allows for many different uses. The units can be extended as needed, placed alongside each other, on top of each other, mounted on the wall or integrated into existing furniture. Schüco Smartcube works well anywhere – in the kitchen, the office or the living room. It can also be a feature piece all on its own.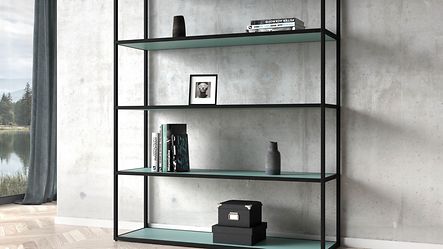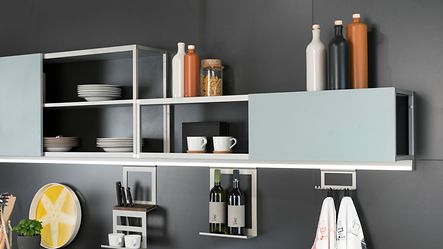 The combination of the many options creates a system that is second-to-none - with an elegant appearance, perfect technology and maximum functionality. Integrated in living and kitchen furniture, elegantly on the wall or as single pieces of furniture.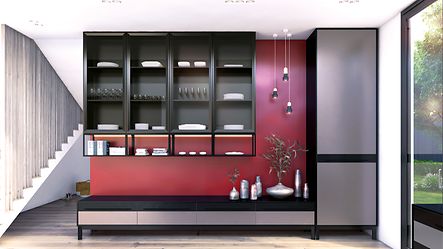 Product benefits
Modular, flexible use
Available in stainless steel and anodised black
Side parts are pre-assembled
Simple handling by means of packed sets
Wide selection of corner cleats means the maximum number of options are possible
Versatile accessories available
Take a closer look (pdf, 1.4 MB) at the products.
Here you can find the assembly instructions for the Schueco Smartcube shelving system (pdf, 1006.1 KB), base units, ceiling modules and shelving system 19mm  (pdf, 6.3 MB), sliding door (pdf, 1.5 MB), midway system (pdf, 1.4 MB) and trolley (pdf, 2.3 MB).