Schüco Pull grips / Flush pull grips
Whether straight, curved, combined with different contours or intriguing surface textures – find the perfect pull grip to suit your personal taste and style in the wide range available from Schüco Alu Competence. 
There is more to it than meets the eye. With its minimalist style, the flush pull grip is discreet, but reveals its technical complexity in everyday use. The flush pull grips from Schüco Alu Competence are robust, ergonomic and pleasing to touch.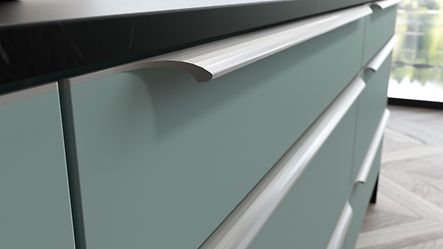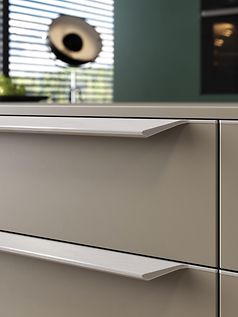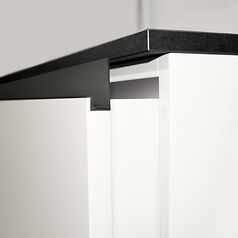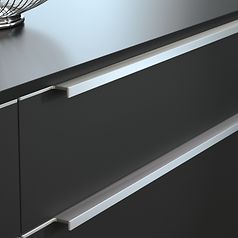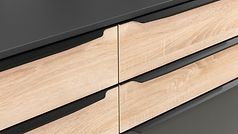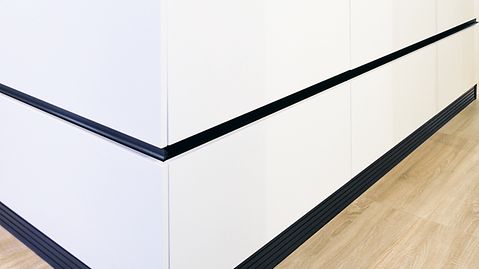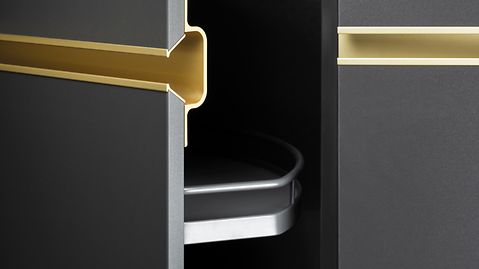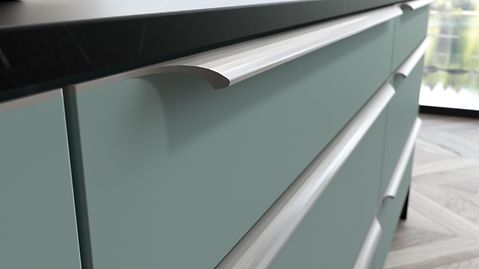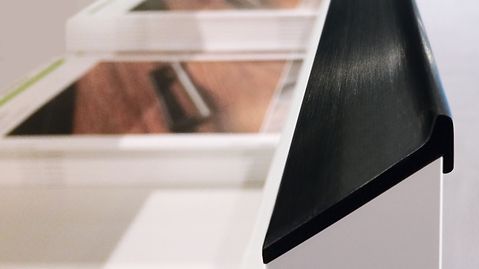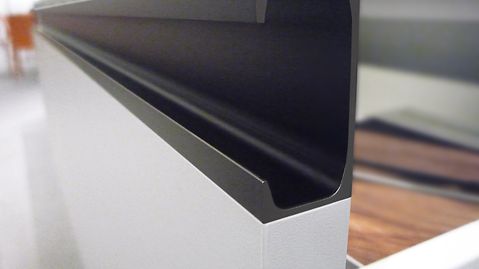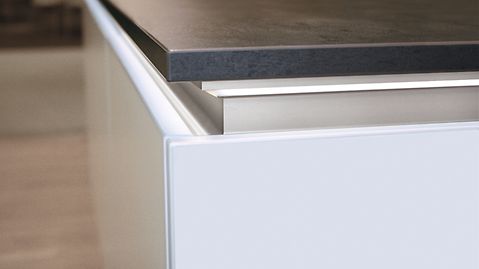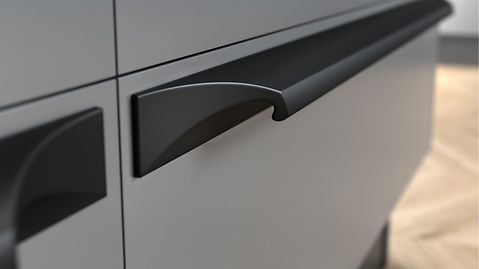 Product benefits
Exclusive design

Bespoke

Anodising of individual pull grips

Complete accessories in high-quality, painted design

Profiles available for the corner carousel cabinet
and integrated dishwasher

End caps and inner and outer corners are available

Corner chevron for 135° solutions

LED light strip option

Integrated cable duct

Take a closer look at the pull grips (pdf, 1.8 MB) and flush pull grips (pdf, 2.3 MB).