Frame your view
Having a light filled living space with gorgeous views can make a real difference to a home. But how can you make the most of your garden views and even better, make your garden feel like an extension of your home?
The place to start is with your existing view. Can you see out into the garden from everywhere in your living space? For example, if you're sitting down can you still see into the garden or windows placed too high?
If the view is restricted, could you enlarge windows? Or install glazed doors allowing you to see out, even when seated?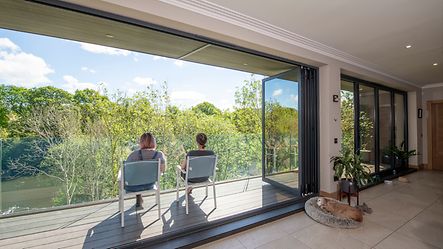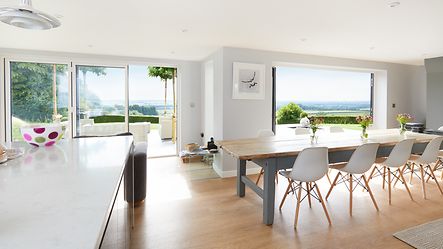 Picture Windows
Consider your windows and doors as frames for your garden. What would you like to see in the picture? Treat your garden like a canvas to be painted. Most of the time you'll be seeing your garden from inside the house, so think about framing that view.
You may be lucky enough to have lovely countryside surroundings. Here you can use glazing to frame the existing view like the large picture windows and generous aluminium bifold doors in this stunning home.
For more enclosed vistas however, consider the composition of the view from your windows, just like you would a photograph or painting. Separate the elements in the foreground from those further back in the garden.
You might choose to have a focal point closer to the house like a fountain or a cluster of plants or pots, with taller plants or trees around the edges of the garden to draw the eye out.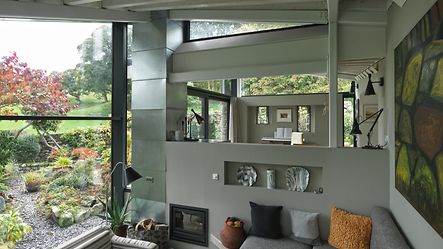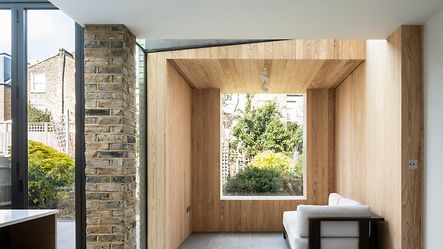 Picture Windows
Rather than one large glazed door or window you may prefer to see your garden from different angles through different openings. The clever renovation of this period terraced house combines glazing and structure to offer varied garden views. The wrap around glazing link gives a different outlook from the bifold doors, while the structural box window, incorporating a window seat,
Merging the inside and outside
Of course, you won't always be inside looking out. When the sun shines you'll want to make your garden part of your living space and move freely between inside and outside.
If you are installing bifold or sliding doors you could consider a flush threshold for a seamless transition between internal and external spaces. Using the same, or similar flooring can also have the effect of merging the indoors with the outdoors. See this clever extension for a great example.