Clever ways to transform a period property with bespoke glazing
Renovating a period property requires a delicate balance between respecting its heritage and contemporary aesthetics and comforts. Glazing is an important component of any renovation work, and in period properties can create an interconnection between the old and the new.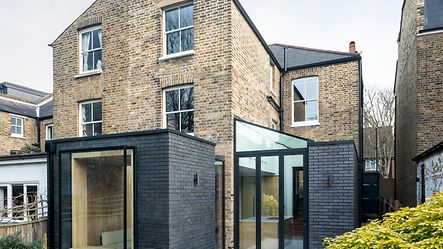 Some period property renovations create this interconnection by installing a glazed link between the existing building and a new extension. Not only does this create a feeling of connection, but it also allows for plenty of light to flow into both elements of the property. The connection of a new extension with an older property takes consideration too.
If you've bought a period property it's probably because you love its character and period features but you may not love its poor insulation and often darker back rooms. While you probably wouldn't want to change the frontage of a period property, renovating or building a rear extension are good ways to add insulation and create a space to better fit modern family life. Installing large bi-fold or sliding doors can establish a warmer, lighter space that creates new sightlines through the house and out to the garden. A beautiful example of this is the renovation of this Victorian terraced home.
When building an extension, don't be afraid to get creative with the design – it doesn't need to be a standard square box extension. If budget allows it can be worth engaging an architect who may be able to suggest more creative options with different shapes allowing for different styles of glazing, such as full-height windows. This disused farm building has an extension with roofs that are pitched the other way to a normal extension to accommodate large walls of glazing.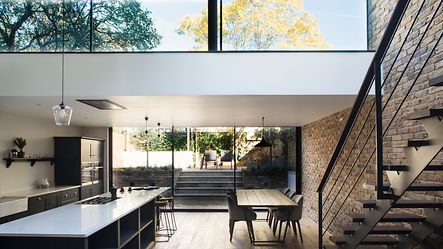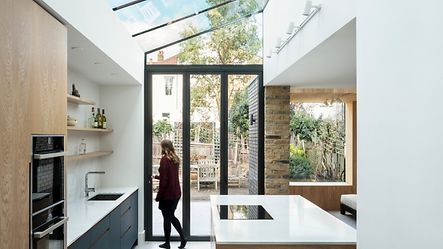 Sliding and bifold doors don't need to be restricted to the end of a property either. Corner glazing can be used to create a greater connection between the indoors and the outside space and really open up living and dining space to the garden.
Large pictures windows and bespoke windows engineered to fit gable end roofs or unusual angles are another way to add an eye-catching feature while letting in light and making the most of the views. This technique has been employed to great effect in the refurbishment of this family home in Northamptonshire. 
Another idea is to create a lightwell or internal courtyard with bespoke glazed panels where a new extension meets the original building. This can work particularly well where a side return extension is planned. Rather than building out the new extension to a standard rectangular shape, a small section of the side return could be retained and walled in glass to create an 'internal' garden letting light into the centre of the house.
Schüco offers high-quality windows, bifold and sliding doors, as well as bespoke glazing solutions with excellent thermal insulation values and varied design options, including several different profile colours and finishes. Its systems are built to be durable, combining the strength needed to keep your home safe and warm while being light and easy to operate.
So, if you've been thinking of renovating your home with new windows to find out what Schüco can do for your home, email mkinfobox@schueco.com or to make an appointment to visit the showroom click on the button below.