Home renovation trends
UK homeowners spent a massive £55bn on home renovations in 2020 according to the 2020 Renovation Nation Report by money.co.uk. We have identified some of the key trends in home renovations to provide you with advice and tips.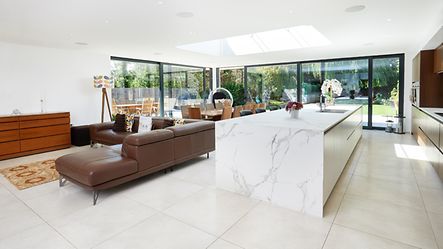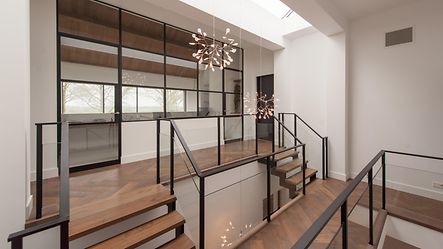 What trends have you noticed in the past two years?
One of the core changes I've noticed is in people's mindsets. Firstly, people are starting to recognise their house as an asset again. With house prices rising and with little else to spend money on during the pandemic, people are investing in their homes again.
Secondly, people are reimagining how to use the space within their homes. In urban areas it can be difficult to build an extension, so people are getting creative with their existing interiors – for instance, many are considering how they can use internal glazing.
However, loft and basement extensions can be more plausible in urban areas, and glazing can really help bring these areas to life. Without glazing, a basement can be a dark space, so building a basement extension with a slight side protrusion to allow for skylights to be installed can brighten the space.
Another trend is the desire to reconnect with nature, so we're seeing a growing demand for big sliding doors and windows, allowing natural light and ventilation to flow into and through our homes.
What are people looking for when installing new glazing in their homes?
Slim sightlines are often the key aesthetic consideration. Homeowners want to make the most of their views, and in this case the slimmer the sightline the better. This is likely the reason there's an upward trend in steel framing as its sightlines are even slimmer than aluminium framing, which is already pretty slim!
Sliding doors have slimmer sightlines than bi-fold doors, along with larger expanses of glass, so plenty of natural light streams into your home. However, bi-fold doors can open up to 95% of the actual opening, entirely removing the barrier between the outside and inside. You're effectively increasing the living space of your home to include the outside space.
When it comes to choosing between bi-fold and sliding doors, the decision will largely be aesthetic: how much open space do you want to create? For a completely seamless transition between inside and outside, it'll be bi-folds every time as the entire wall of your home is effectively removed when the bi-fold is open.
Finally, flush thresholds are increasingly popular as they also help create a sense of merging the outdoors with the indoors. Furthermore, they help to futureproof the home and remove any trip hazards.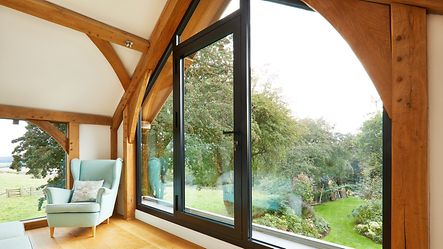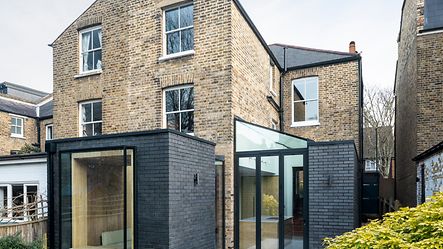 Sustainability is a key concern for consumers, does this translate into home renovations?
It certainly does, not least as making sustainable decisions is, certainly in the long run, a cost-effective decision. Many homeowners are looking for glazing with higher thermal performance, which many of our systems provide – we have several systems with HI (high insulation) properties.
Homeowners are also thinking about how best to futureproof their home. An increasingly common consideration is renovating our homes to Passivhaus standards, and designing your home to this standard ensures your home is futureproofed from a sustainability point of view. Effective use of glazing ensures your home can stay warm or cool while using very little energy.
If I had to sum it up into four considerations, I would say current home renovation trends are: utilisation of space, slim sightline glazing, futureproofing the home and sustainability.
So, if you're wanting to create a forever home that is future-proofed for all your potential needs, consider how large expanses of glazing and smart technology can help achieve your aims. To find out what Schüco can do for your home,  email mkinfobox@schueco.com or to make an appointment to visit the showroom click on the button below.