The new EU requirements are changing property ratings. The value of a building will be defined in future by its carbon balance across all phases of its lifecycle. With Schüco Carbon Control, investors, planners, operators and users can control this carbon balance from the comprehensive planning stage and efficient construction process through to the cost-efficient operation and eventual return to the material cycle. This helps to secure investments in the long term as increasing profits and area productivity are key focus areas.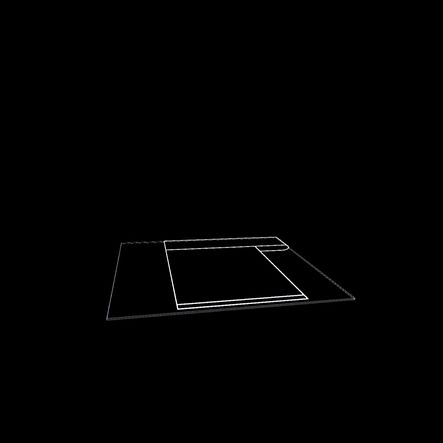 Creating new options for the property portfolio with Schüco Carbon Control
Sustainable buildings with minimised carbon emissions are not only a legal requirement, but also increase access to attractive locations, attract relevant target buyers for project developments and renters for office spaces, and demonstrate that a property portfolio is fit for the future. Consistent management by investors and developers is needed now more than ever.

Schüco Carbon Control controls the entire lifecycle of a building, prepares the relevant certificates and documentation, and supports an efficient construction, renovation and operating process. An independent consulting team can help investors, operators and developers to take on these complex control functions. The shared goal is to create future-proof, value-retaining properties.
FAQ
What does Cradle to Cradle certification entail?
What does Cradle to Cradle certification entail?
Cradle to Cradle is a certification for systems which meets the EU requirements for a circular economy, saves carbon emissions and protects resources. It is based on the concept that all materials used in a system can be fully fed back into the material cycle and recycled into new materials of a similar quality. With more than 60 certified aluminium systems on offer, Schüco is a trailblazer in the implementation of the Cradle to Cradle principle in the construction industry and is thereby contributing to long-term CO₂ reductions and the conservation of resources.
What is an IoF ID?
What is an IoF ID?
The IoF (Internet of Façades) ID is a tag which digitalises all the units in a building envelope and can be read electronically. The data saved allows for resource-conserving operation and an increased system lifespan thanks to efficient maintenance work and product upgrades. Moreover, units are clearly documented for recycling at a later date and can be separated, sorted and fed back into the cycle.
What is an EPD?
What is an EPD?
EPD stands for "Environmental Product Declaration" and is a document that lists the environmental properties of a specific material. Ideally, it takes into account the entire lifecycle of the material. An environmental building assessment and certification can be carried out using this data, which is based on the GWP value of the material and construction.
What is Carbon Control?
What is Carbon Control?
Schüco Carbon Control makes it possible to control the decarbonisation of the building envelope. The modular construction principle allows for the project-specific minimisation of carbon emissions over the building's entire life cycle – from planning and construction through to operation and recycling.