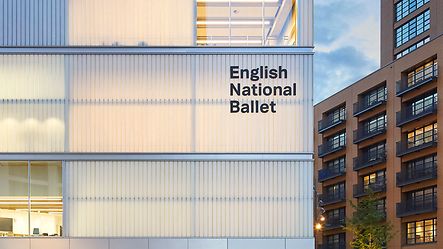 2020 Overall Winner
The English National Ballet was designed by Glenn Howells Architects' and utilises the skills of NA Curtain Walling (NACWL), which was responsible for designing, supplying and installing the Schüco curtain wall glazing solutions used across all four floors. The façade comprises a combination of glazing and semi-opaque cladding, which allows passers-by to view dancers practising.
You can view the full write up of our Steel Award Winner here, but read on to find out what our judges thought of the project.  

"Façades need to meet a wide range of complex and often contradictory performance requirements, including the need to optimise natural lighting whilst avoiding glare and overheating. What this project did was just distil all those down into a very elegant technical proposition, which was then very expertly executed."
"Very large panes of glass, which the steel system is better at accommodating than the aluminium systems. This project just exploits them in a very elegant, very clear statement of a building and I just really enjoy it!"
"The building itself is very crisp, really well detailed, very clear and you can see there has been a really clear intention in setting out the vision for the building and the execution is exemplary."
"I thought that the use of the products and the level of detailing as well as the innovation they have achieved is not simple in any way. With all projects there are always budget constraints but it doesn't seem to have impacted in the quality of the final execution in any way." 

"The scale of the project, the scale of the glass, the necessity for the use of steel to achieve the spans, quite clearly a lot of structural gymnastics going on and a lot of very clever calculations make the whole design work."
"A smaller grid and smaller glass wouldn't have done the project justice as has been achieved with the design." 

"When you look at the English National Ballet, you have to take on board the scale of what they are doing there, the size of the glazing and the technical challenge of getting that glazing into position. I think we were just all pretty impressed with the effort that was made to engineer that building."
"We thought it was the overall winner because the combined effect of the façade, the space and the light was so impressive and beautifully detailed."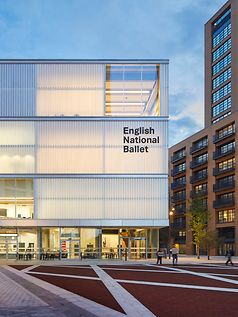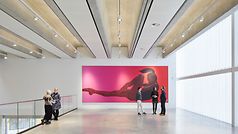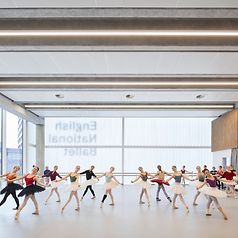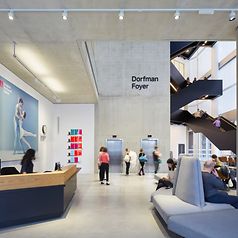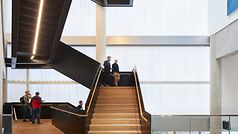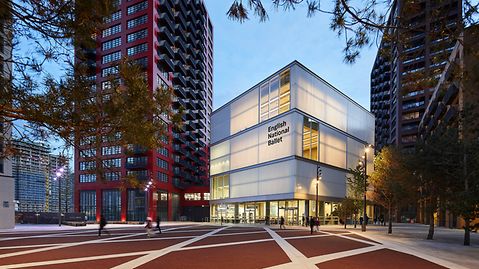 Register now..
Work material (e.g. tender specifications, BIM objects, CAD data, catalogues)
Note content
Direct contact to Schüco