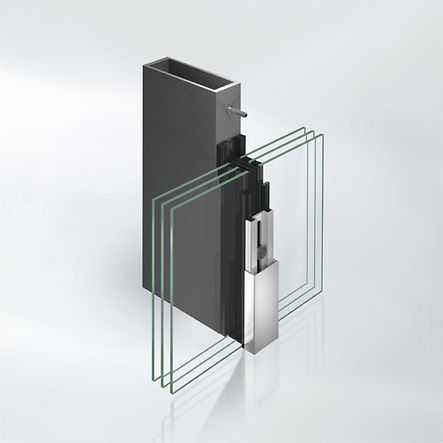 Precision, laser-fabricated steel profiles for maximum design freedom and reliable fabrication
With individual wall thicknesses of the webs and flanges, VISS Ixtra allows the steel profile geometries to be adapted to suit the structural requirements exactly.
The laser-fabricated system profiles can be combined with the standard VISS system and ensures a uniform look across the façade constructions.
Further advantages in terms of design include the wide range of profile contour options, the appearance of the profile bars with a free choice of contour and the sharp-edged exterior geometries.
Planning benefit
Mullions running continuously over more than one storey provide structural freedom
Independent wall thicknesses of the load-bearing profiles
Machining of the web and flange offer a variety of profile configurations
Can be combined with the standard VISS system for efficient design and fabrication
Large and heavy panes of glass can be accommodated and ensure maximum transparency
Narrow face widths throughout of just 50 mm or 60 mm
Register now..
Work material (e.g. tender specifications, BIM objects, CAD data, catalogues)
Note content
Direct contact to Schüco