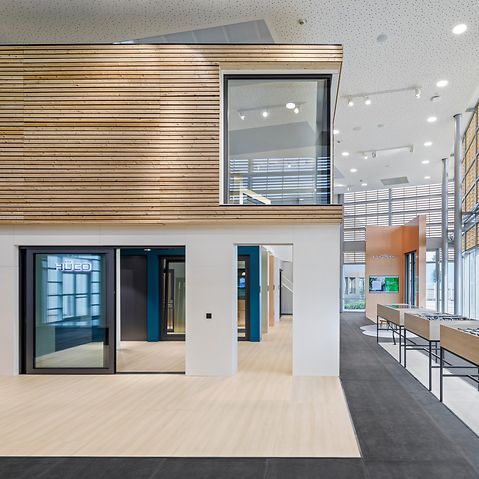 Advice and support for all your building projects
Welcome to the Wertingen showroom
The newly renovated and refurbished showroom is located just outside Munich. Across an area of around 400 square metres you can find a wide range of large-scale exhibits with a focus on smart residential construction. If you're interested in smart building and barrier-free construction, then this is the place for you!
But it's not just for end customers to come and obtain expert advice on site – architects and metal fabricators can also come alone or with their customers to find out information and exchange ideas for planning. 
Are you planning a visit to the showroom?
The showroom is only available by prior appointment.
Please agree a suitable time to visit in advance with the showroom team.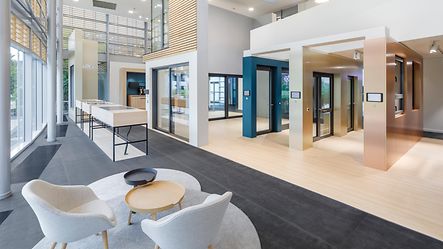 Are you intrigued to see the showroom post-renovation?
Click on the video to get an initial idea of what it looks like and to find out all about the new showroom design concept.
But don't take our word for it – see for yourself what the space has to offer and be impressed by the new exhibits and attractive design.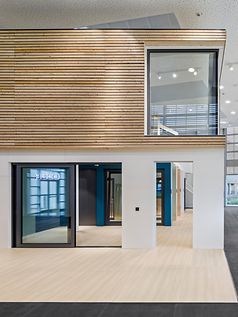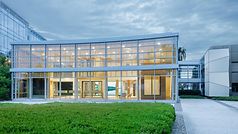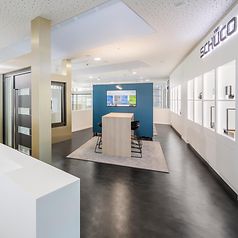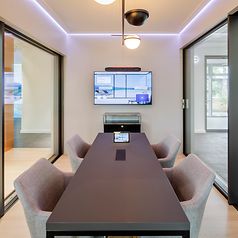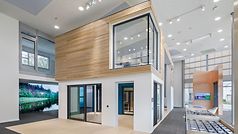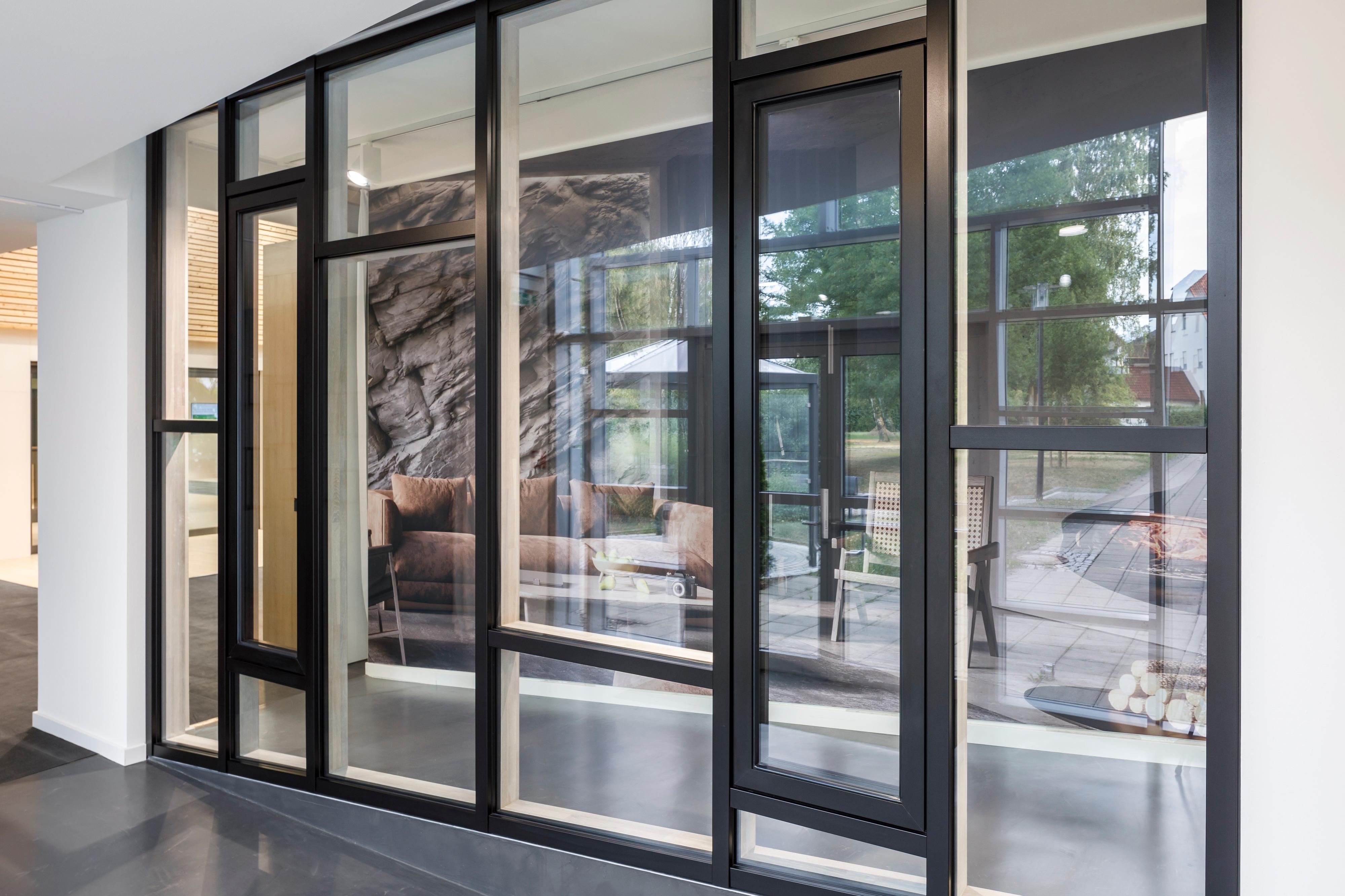 Overview of the systems on display
In total there are 19 current window, door, sliding door and façade systems exhibited in the showroom.
In addition to large-scale aluminium and PVC-U exhibits, other table samples are also on display.
The list of exhibits is available to download (pdf, 64.4 KB)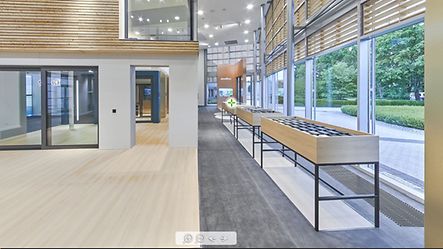 360° panoramic tour of the showroom
There is so much to discover at the 410 m2 showroom.
Experience it all as if you were there – with the 360° tour.
Be inspired!