New showroom in the FLOAT building
at the Medienhafen
Modern and versatile
The new showroom lies at the centre of the Medienhafen in Düsseldorf. Located on the ground floor of the FLOAT building, the re-designed showroom showcases 14 large exhibits made from aluminium, PVC-U and steel. The Medienhafen is one of Düsseldorf's top spots for architecture and is home to many prestigious buildings which feature Schüco products.Visitors can explore the wide variety of samples from our different product areas, such as sliding systems, window, door and façade systems, and fire protection and sun shading systems.
Our lounge area with an espresso bar is where we welcome you and your customers for individual design meetings and consultations. Training sessions, seminars and larger events are held in a dedicated conference space in the showroom.  
Languages: German, English, Italian and Spanish
ARE YOU PLANNING A VISIT TO THE SHOWROOM?
Pre-booking an appointment to visit the showroom is essential.
Please arrange an appointment for your visit with the showroom team in advance.
You can contact us by e-mail  at showroom_duesseldorf@schueco.com or by telephone on 0211 44 708-100.
You can reach us Monday to Friday from 10:00 to 13:00 and from 14:00 to 18:30. Saturdays from 10:00 to 14:00.
We are closed on Sunday.
The Showroom remains closed on the following days:
on the 22nd of May we close at 13:00
from the 29th of May to the 4th of June
on the 12th and 13th of June
on the 16th of June we open at 14:00
Intrigued by our new showroom?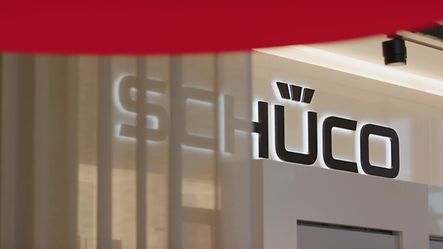 Our new showroom in the FLOAT building in Düsseldorf is now open to visitors. 
Come and visit us at our new 400 m² premises at the Medienhafen, where you can marvel at the new-look, high-quality exhibits.
And if you can't wait until then, take a look at our preview film here for a sneak peek at the showroom – enjoy! 
VfA guest at our showroom
The German Association of Freelance Architects (VFA) will be a guest at our showroom in Düsseldorf for the "VFA IN TOUCH" series of events.
Schüco is a supporting member of the VFA and works closely with its partners and architects. They are an important network and we highly value the relationship with them.
We are committed to supporting architects and protecting their interests.
Michael Jakob (Head of Project Business (Acting Head of Metal Sales, Düsseldorf) talks about the collaboration in this video.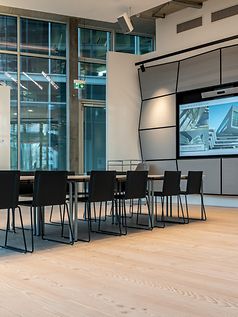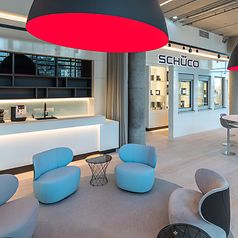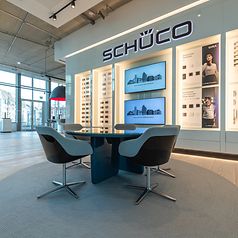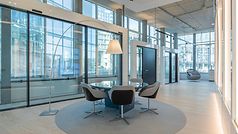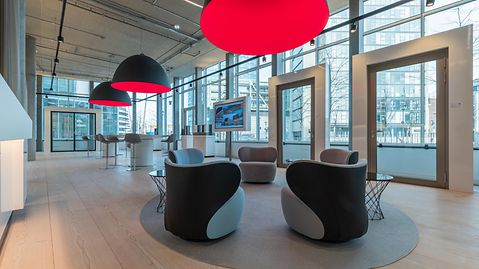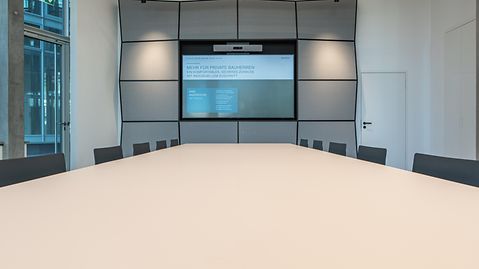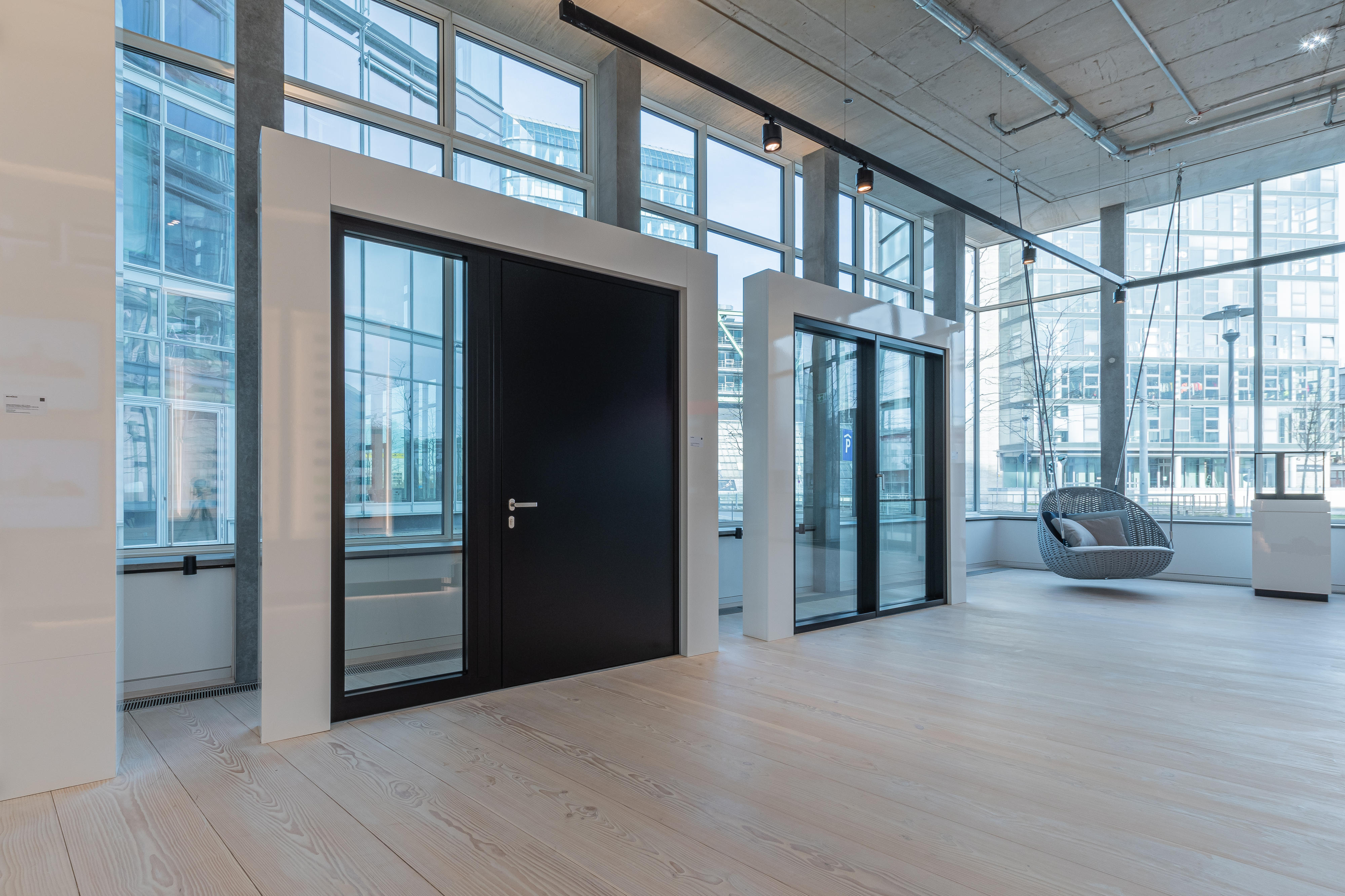 Overview of exhibits
Schüco offers a large range of products and solutions. Our current product portfolio is now on show at the Düsseldorf showroom. Gain an overview of the exhibits on display at the showroom, including fixed large-scale exhibits made from aluminium and sample corners made from aluminium, PVC-U and steel.
A 360° panoramic tour of the Düsseldorf showroom
People with lots of plans need a lot of space!
Experience the Schüco showroom as if you were actually there – with a 360° panoramic tour. Let us inspire you!