Perfectly formed, versatile, distinctive
Numerous design options, a high level of stability and durability:
Aluminium enables windows to be made in large dimensions and with optimum thermal insulation. They define the individual character of a building and ensure that rooms are flooded with light.
Aluminium: a material which builds the future
Aluminium windows fulfil the highest demands in terms of quality and offer numerous benefits: a high degree of stability, energy efficiency, an increase in value, a range of surface finishes, narrow frame sightlines, smooth operation, minimal maintenance and a long service life. With aluminium windows, you create quality of life – for a lifetime.
Individuality within a system – Striking a profile
From the frame to the structural wall attachment, window systems from Schüco fulfil the highest technical requirements. Special profiles, fittings and glazing guarantee reliable protection from the weather, as well as sound reduction and burglar resistance. More than one million windows and doors sold every year is the best proof of the trust clients have in the Schüco quality philosophy.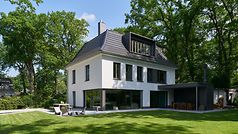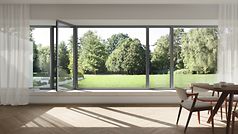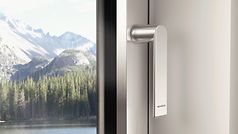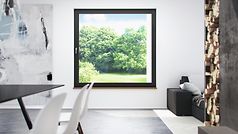 Create residential value with Schüco aluminium window systems
Aluminium is the right choice for you. Aluminium windows meet the highest quality requirements and offer numerous benefits: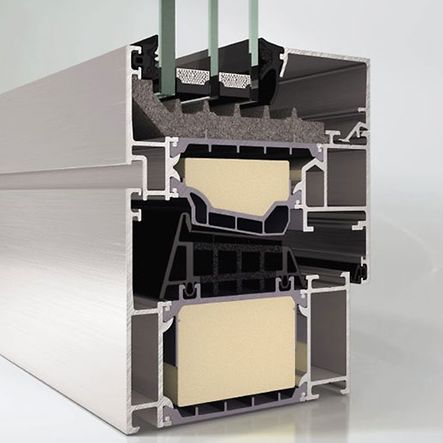 Schüco AWS 90.SI+ – Maximum thermal insulation
The Schüco AWS 90.SI+ (Super Insulation) aluminium window is a highly thermally insulated window to passive house level.
Unique thermal insulation: Uf value = 0.71 W/(m2K)
Burglar resistance to RC 3
Minimal face width of 99 mm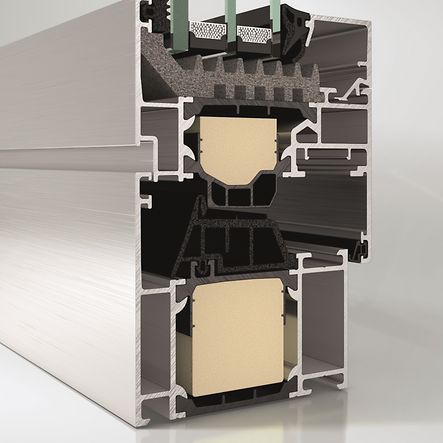 Schüco AWS 75.SI+ – Highly thermally insulated, robust and suitable for universal use
The highly thermally insulated Schüco AWS 75.SI+ (Super Insulation) window system sets a new standard in thermal insulation for aluminium windows – without compromising on comfort and design. The narrow profile face widths ensure maximum transparency, which guarantees that your living and working spaces are particularly bright and flooded with light.
Outstanding thermal insulation: Uf values of 0.92 W/(m²K)
Burglar resistance to RC 3
Minimal face width of 91 mm