A single storey extension in Stony Stratford
Homeowner interview
This listed terraced house in Stony Stratford was remodelled to extend into the garden. Using Schüco bifold doors helped the owners transform the kitchen into the bright, accessible space they longed for. 
Along with extending the kitchen, Melanie and Michael wanted to improve the flow of the ground floor, flood their home with natural light and make sure the garden would become an extension of their living space. 
Watch the video interview to see how they have transformed their space and to hear why they chose Schüco.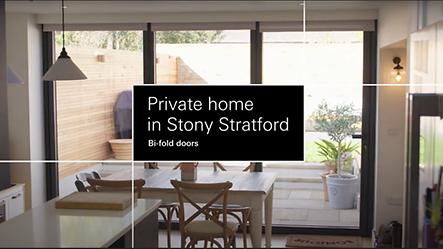 Find your Schüco partner
Schüco works with a network of partners, who are trained to fabricate and install Schüco systems. Our Schüco partner will support you with your individual project, from advice and design through to the fabrication and installation of your Schüco products.