Metal windows can transform your home and increase property value
Given that the majority of us have had to spend much more time at home than ordinary over the last eighteen months, it's no surprise that home renovations are at the top of most people's spending lists. Furthermore, it's equally unsurprising that we're attempting to reconnect with nature through our homes.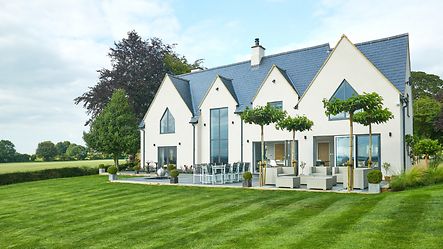 Windows flood living spaces with light while still protecting from the weather and environment. A home designed with plenty of glass also allows you to make the most of your views, and to blur the lines between indoors and outdoors.
Window replacement can also instantly boost the value of your property and enhance your quality of life. Aesthetic considerations aside, newly fitted windows can help you become more energy-efficient and reduce noise pollution in your home.
Thanks to their sleek, industrial look, metal framed windows suit contemporary buildings and loft or warehouse conversions. They have the ability to completely transform an area; not just by giving it a modern edge, but also by opening up a space.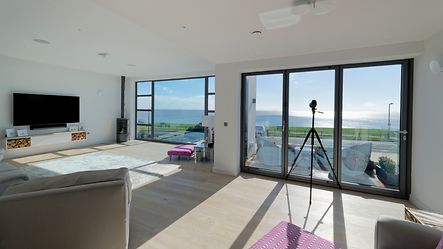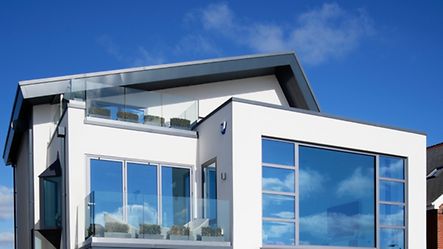 Steel windows are incredibly low maintenance and long-lasting, and because the frames are so thin, you're going to get lots of light. Aluminium is strong and you can have very slim frames to maximise glazing.
At Schüco, design and functionality go hand-in-hand. That's why Schüco window systems are not only technically sophisticated, but they also meet the most exacting design requirements. Slim profiles, concealed fittings, elegant handles, and attractive sun shading units offer many options for a high-quality look.
The Schüco AWS 70 SC (Slimline Casement) outward-opening window system delivers both high quality and economic efficiency. It provides the full 'build quality' for which Schüco is renowned and is the perfect solution for new and replacement windows in both new-build and renovation projects.
With their timeless design and intelligent technology, Schüco window systems create visual accents. Their excellent thermal insulation also saves on energy costs, increasing the value of your home and conserving the environment.
From handles that fit perfectly in the palm of your hand to high-specification insulation materials, every part of a Schüco window is meticulously crafted to give you flawless performance day after day after day.
So, if you've been thinking of renovating your home with new windows to find out what Schüco can do for your home, email mkinfobox@schueco.com or to make an appointment to visit the showroom click on the button below.