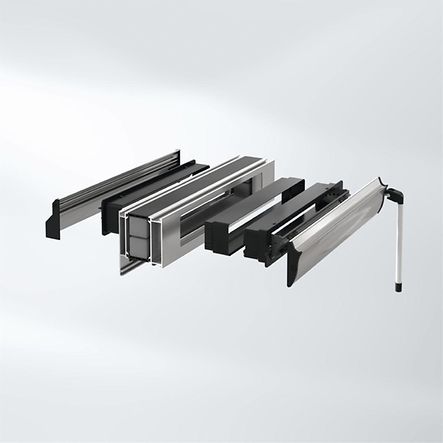 Self-regulating window ventilator integrated in the outer frame for a healthy indoor climate
The modular ventilation system offers flexible solutions with a variable number of ventilators – perfect for ensuring controlled air exchange that is adapted to suit the room use and that does not require user intervention. In this way, the residents and the building are provided with sufficient fresh air and mould growth is prevented.
Installation in the outer frame profile ensures almost fully concealed integration in the window unit.
Thanks to a self-regulating outer vent, the system responds independently to changes in wind pressure on and around the building, ensuring a continuous exchange of air without troublesome draughts.
Schüco VentoFrame is a well-designed and economically attractive solution for newbuilds and renovations. It allows simple ventilation concepts to be implemented to suit the user with low investment costs.
Planning benefit
The number of ventilators installed in the outer frame profile can be varied
The system can be easily adapted to suit the volume flow of air that is actually required
It can be integrated into the outer frame requiring only a minimum amount of space
Register now..
Work material (e.g. tender specifications, BIM objects, CAD data, catalogues)
Note content
Direct contact to Schüco