UCLH – an innovative project with bespoke arrangements
When refurbishing a building in the heart of London, innovative building solutions and construction processes are necessary. That's why Schüco FWS 50 curtain walling and AWS 70.HI side-hung windows were specified for the renovation of University College London Hospital's (UCLH) Ear, Nose & Throat Department.
Being located in such a central and busy area, it was decided that a prefabricated façade system would be the ideal solution. The key challenge was for this system to be installed as a complete unitised panel on site while still using a standard stick system.
The building façade comprises 28 prefabricated bays, each 4 m wide, constructed as hybrids of traditional hand-made bricks, precast concrete, aluminium and glass.
Sath Vellanki, Design Manager at Fleetwood Architectural Aluminium, described the complex and innovative process required: "A lot of work went into the fine detailing. We fabricated a bespoke aluminium façade system and shipped it to a contractor's factory in Lincolnshire. There it was installed, along with the brickwork, in precast concrete panels designed to reflect the building's Georgian surroundings.
"Finally, the whole precast panel along with the curtain wall system was transported back to London and craned into place. The project was watertight in just thirteen weeks – the space we had to work with was pretty minimal and we wanted there to be as little disruption as possible without closing the roads."
Internally, the building's bays help UCLH to invert the traditional hospital layout, organising the waiting areas on the street façade side, set into the deep windows, allowing patients and visitors to wait in natural daylight with views across Bloomsbury.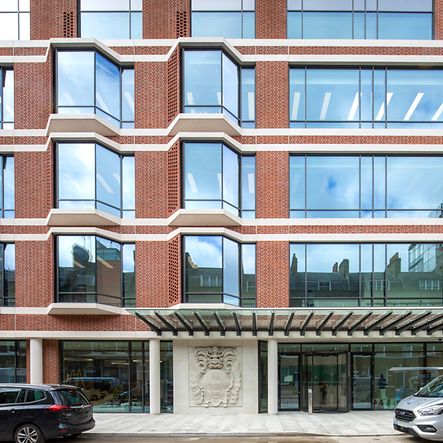 Helen Gamble, Associate Director of BMJ Architects
"We specified Schüco because of the quality of the system and the ability for it to meet the performance requirement in terms of the aesthetics, thermal performance and airtightness.
The Schüco design service is incredibly helpful – their representatives are great. The project had some very technical requirements that Schüco had to interface with, and the initial design specification really pushed the boundaries which Schüco helped realise."
Helen continues by clarifying why this project was so innovative: "The precast concrete, curtain walling and brickwork all had different tolerances, so to make all of these components work together required some phenomenal work.  
"We had complex glass junctions that Schüco and Fleetwood worked with us on, so we had some bespoke arrangements put in place. It really was a pioneering project." 
Sath also elaborated on the Schüco relationship with Fleetwood: "Most of our projects are Schüco – we've been working with them for a long time, certainly longer than I've been here, and that's 12 years now. They provide a lot of help and are quick to respond, plus their technical support and their Docu Center is very useful also." 
The new building offers clinical, organisational and programme benefits as well as improvements to the townscape.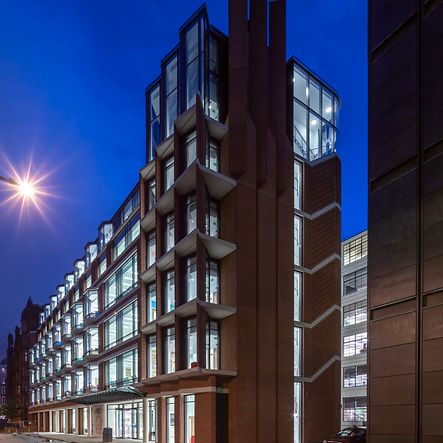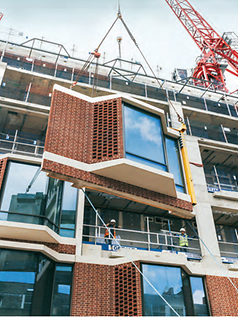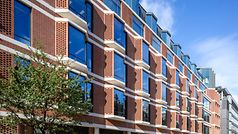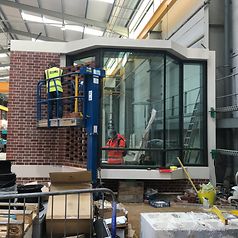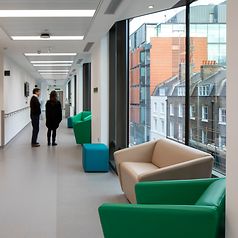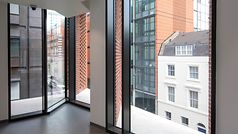 Register now..
Work material (e.g. tender specifications, BIM objects, CAD data, catalogues)
Note content
Direct contact to Schüco