Schüco Jansen steel system used to construct one of Europe's highest single-span continuous curtain walling systems
The UCLan Student Centre at the University of Central Lancashire is conceived as a flexible, loose-fit container providing a wide range of adaptable social and study spaces.
The curving front façade addresses a new public square, with a high colonnade providing shade and shelter as well as a transitional zone between the inside and outside.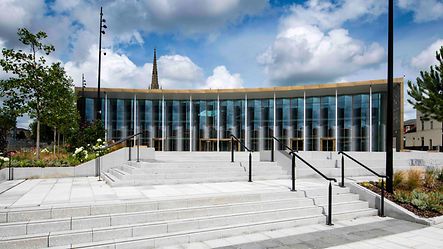 This graceful sweeping façade utilises the Jansen VISS Ixtra system to achieve a height of 12.6 meters and length of nearly 73 meters making it one of the highest single-span continuous curtain walling system in Europe at the time of completion. In total, the impressive frontage required 165 units of glass in an assortment of 25 different shapes and sizes.
Schüco Jansen VISS Ixtra was required to achieve the high single spans as it avoided the need for any mid-span secondary steelwork – a crucial aspect of the design.
The size and weight of the Janssen VISS Ixtra single-span system presented challenges regarding the manufacturing logistics for cutting, painting and fabricating the mullions, each of which weighs more than a tonne. The complex lifting and installation methodology also required careful attention and coordination.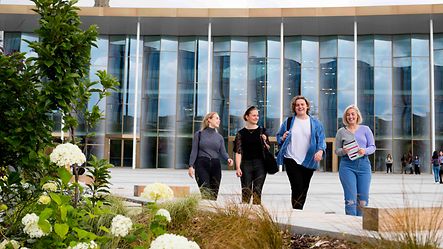 Irina Nikova, Project Architect at Hawkins\Brown
"We specified Schüco Jansen VISS Ixtra as the system lends itself well to both the height and faceted geometry of the façade. The mullions within the curtain walling system act as structural columns and, therefore, don't require additional support beyond the head and base of the system.
This allowed us to create an elegant, light and airy atrium space free of distracting junctions, which was a very important detail for us."
Located in the middle of the 73-metre span of glazing is the main entrance of the building housed in a steel 'goalpost' structure which bears the weight of the system above without deflecting more than 6mm.
The south screen is made with fully-fritted, thermally controlled glass which offers unobstructed views across the development while preventing the building from overheating.
Irina expanded on the distinct project and Hawkins\Brown's relationship with Schüco: "This was a unique project to work on due to the scale and complex geometry of the glass façade as well as the design considerations that we had to make for it. Consequently, we were in contact with Schüco as early as stage 3 to ensure clarity when addressing certain details and finding the best solution possible."
The glass façade was designed to create an overarching sense of light, space and airiness whilst the geometry of curtain walling captures the spirit of an interactive, catalytic and flexible gateway building for UCLan.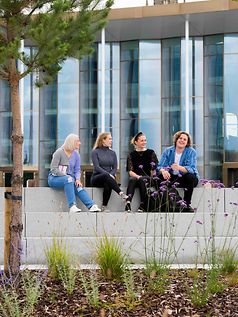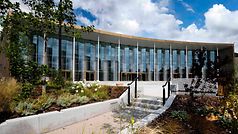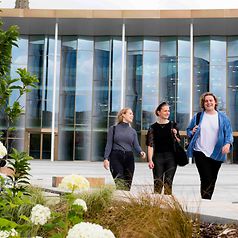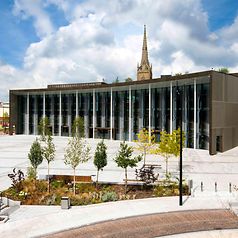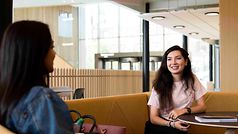 Register now..
Work material (e.g. tender specifications, BIM objects, CAD data, catalogues)
Note content
Direct contact to Schüco