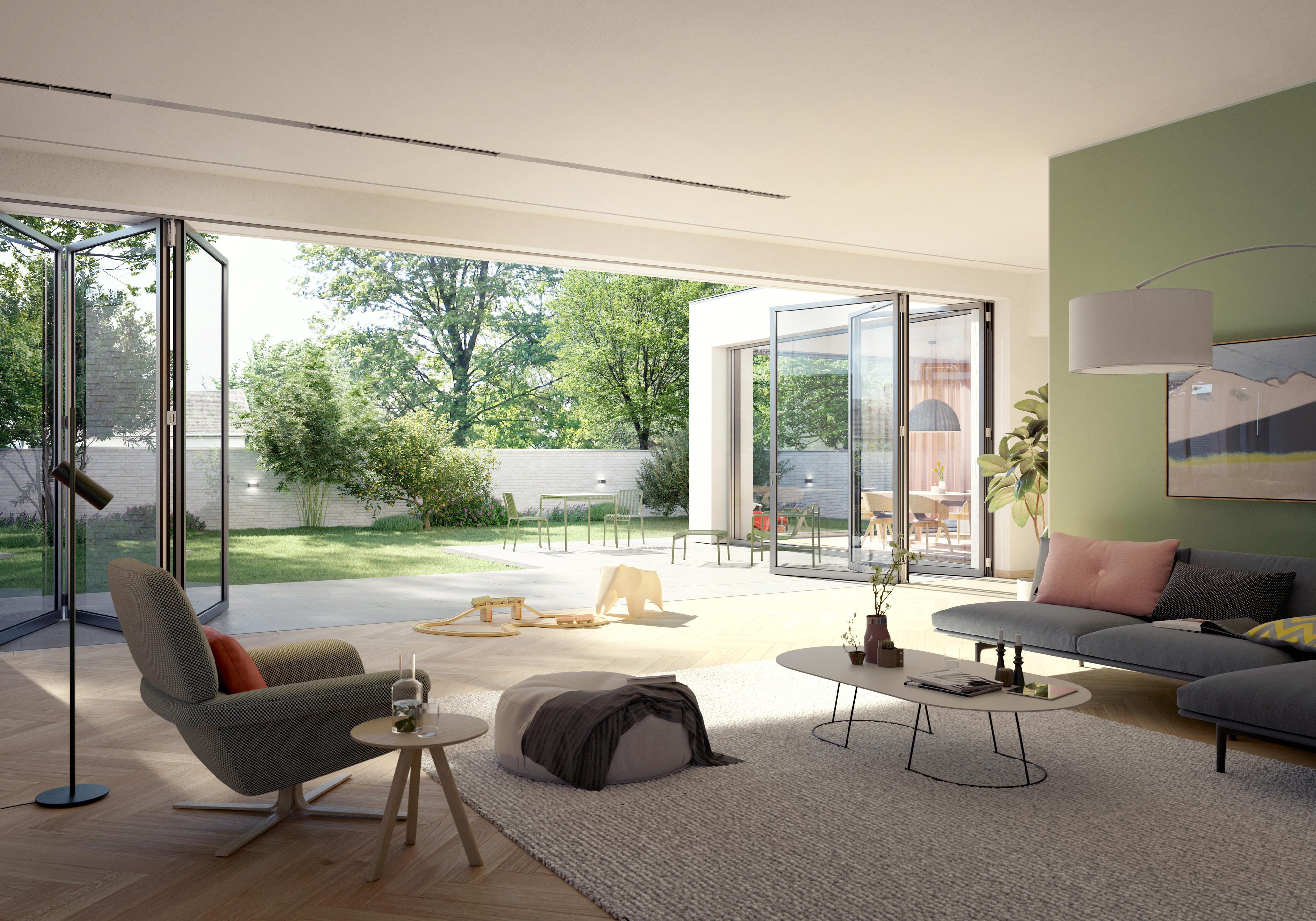 Schüco ASS 70 FD HD and ASS 80 FD.HI - A new dimension for bi-fold doors
The thermally insulated Schüco ASS 70 FD and Schüco ASS 80 FD.HI bi-fold systems add value to every home with maximised opening widths, a diverse range of opening types, comprehensive adjustability and extremely quiet movement. The new maximum vent width of 1500 mm is available in a HD design for Schüco ASS 70 FD bi-fold units with an even greater level of transparency.
Design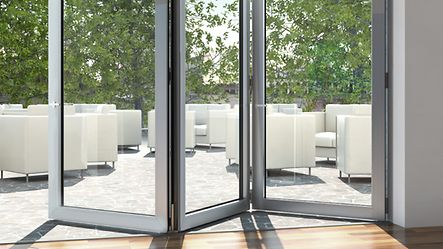 The Schüco ASS 70 FD is available in HD design which means an increased vent width of 1500mm allows for maximum transparency. Offering a wide choice of opening options, the ASS 70 FD HD is the perfect fit for any building project. The well established Schüco handle design as well as other tried-an-tested features are still available with the update.
Security
The ASS 70 FD and ASS 70 FD HD are compatible to PAS 24 meeting document Q requirements.  The high proportion of aluminium guarantees a stable, secure and long life cycle. This new bi-fold door system not only allows for market leading design options but also gives the security levels wanted in every home.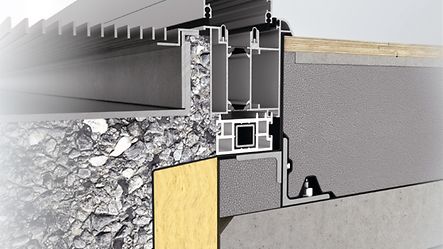 Key benefits at a glance
Maximum transparency with minimum aluminium sightline
Design flexibility with a wide range of opening options
Security tested to PAS 24