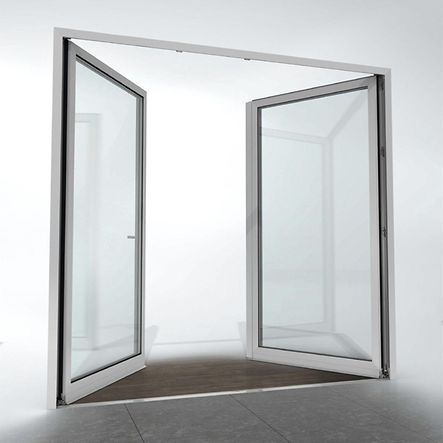 Barrier-free window system with zero threshold and low operating forces
The innovative system extension in the Schüco AWS system depths 90 mm offers both high planning flexibility and process-reliable processing. A special feature of this system extension is the barrier-free zero threshold with intelligent sealing system:
It offers high driving rain tightness with large sash formats. In addition, the lowering seal with delayed hydraulic lowering ensures an optimal, force-free closing process.
There are various solutions for barrier-free windows in turn and turn-tilt versions with a horizontal handle as an additional option with a known processing principle of the sash and frame.
Planning benefit
Zero threshold with driving rain tightness up to 9A
Roll-over capability class 6 according to ift guideline
Adjustable and verifiable operating forces according to DIN 18040-2- 30 N
Child's play handle operation (5 Nm) due to optimised seal geometry
Can be used with commercially available drainage systems
Available as 1-leaf or 2-leaf forend variant with zero threshold