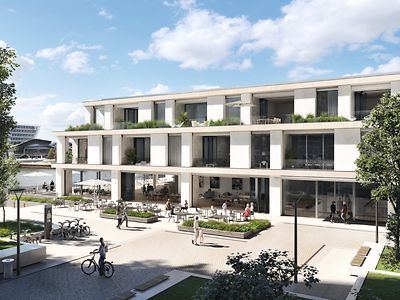 1
Maximum planning freedom
Whether it is for a residential or commercial project, our folding sliding system allows you to plan the building the way you want to, without being restricted by the system itself. There are a range of possible large-scale vent dimensions, vent weights and opening types. There are also three different threshold types.
2
Design down to the smallest detail
A clean, pared-down appearance; suitable for high architectural requirements. Thanks to the 100% flush frame concept, limited visible joints and narrow face widths of just 90 mm, the system is also pleasing to the eye.
3
Unrestricted functionality
A folding sliding system offers unrivalled flexibility. The integrated side-hung vent provides a quick-access doorway, while a maximum opening width of virtually 100% brings the outdoors in.
Spotlight on:
Product highlights
We are setting the benchmark for healthy, smart and secure building with outstanding, pioneering solutions. For our AS FD 75 folding slliding system this means:
Folding sliding systems and transparency don't go together? Yes, with a vent width of up to 1,500mm and a narrow face width of 90mm, the AS FD 75/90.HI sets new standards when it comes to transparency.
Can you spare 3 minutes? Watch now and discover the Schüco AS FD 75 folding sliding door.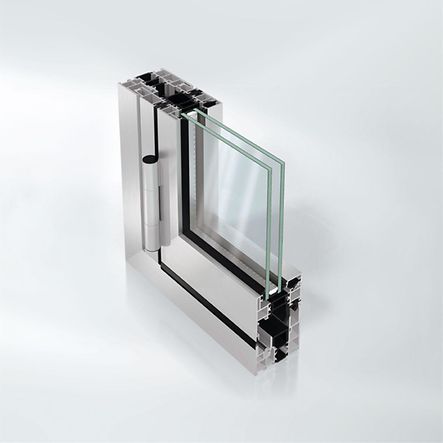 With extremely slim face widths and flush-fitted outer and vent frames, the Schüco AS FD 75 folding sliding system really stands out.
A comprehensive selection of opening and locking types makes individual designs possible with maximum planning freedom.
3 different threshold types, including a flat threshold with great rollover capacity, make the system adaptable to many installation situations.
An optional side-hung door enables quick passage, while an integrated magnetic retaining catch ensures secure opening and closing of the folding sliding unit.
The system now offers a higher level of security, meeting burglar resistance class RC 2 (available from Q4/2022).
The improved sealing concept with two continuous gasket levels offers greater watertightness and air permeability values for all opening types.
Planning benefit
The folding sliding system can be folded inwards, outwards, or to the left or right according to your personal preference, making it suitable for the living requirements of the most diverse range of users.
The extremely slim face widths offer maximum transparency and create rooms flooded with light, while providing opening widths of almost 100%.
A wide selection of colours can be chosen for the inside and outside of the system, ensuring complete design freedom.
Concealed transition areas and optional kick plate covers for flat thresholds ensure a high quality appearance.
A high level of planning flexibility is enabled through diverse installation options (in both residential and commercial construction), a wide range of opening and threshold types, and significantly increased values for vent size and weight.
Register now..
Work material (e.g. tender specifications, BIM objects, CAD data, catalogues)
Note content
Direct contact to Schüco