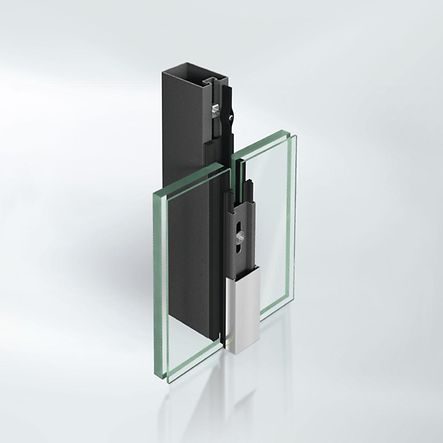 Flexible fire-resistant façade – maximum security with an attractive design
VISS Fire is the steel profile system for all standard fire-resistance classes, which also allows attractive façades to be created flexibly without compromising on security or design.
The fire protection system can be freely combined with standard VISS façades – with a consistent, uniform look thanks to identical façade elevations.
Slimline face widths with large areas of glass provide maximum light penetration and the highest level of transparency.
The system is designed for vertical façades in all tested fire resistance classes for internal and external use (E30/60/90, EI30/60/90), and approved in combination with Janisol 2 fire doors for internal use.
Planning benefit
Very narrow profile face widths for all fire resistance classes
Can be used in both inside and outside areas
Unit heights up to 5000 mm and unlimited widths can be constructed
Design versatility with feature load-bearing profiles and cover caps
Single, double or triple glazing can be installed, depending on the fire resistance class
Optimum light penetration due to large glass sizes
Design reliability thanks to tested safety barrier loading
Identical appearance of the façades which combined with standard VISS façades
CE-approved fire protection façades