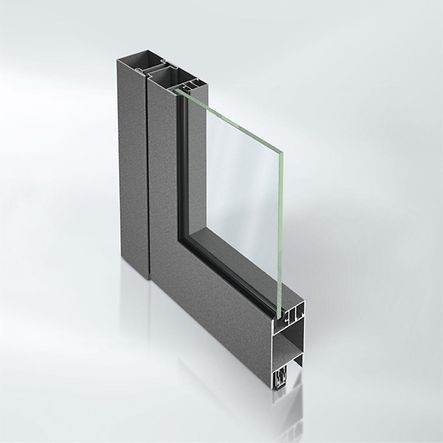 Slimline steel profile system for versatile smoke protection barriers
The Jansen Economy 50 RS smoke protection system for single and double-leaf steel and stainless steel door systems in 50 mm basic depth is particularly well suited to the construction of slimline smoke doors in accordance with DIN 18095.
Slender profile face widths and a continuous shadow gap lend the system elegance and lightness.
Planning benefit
High mechanical stability for doors in public areas
Steel and stainless steel design options
Extensive range of fittings, locks and accessories
Wide variety of infill units
Slimline door construction with continuous shadow gap inside and outside
Comprehensive sound reduction expert report
System compatibility with the Jansen Economy 60 RS smoke protection series and the Janisol 2 EI30 and Janisol C4 EI60/EI90 fire protection series
Register now..
Work material (e.g. tender specifications, BIM objects, CAD data, catalogues)
Note content
Direct contact to Schüco