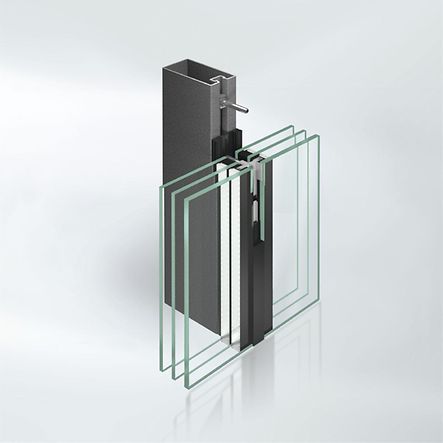 Structural glazing façades with a wide range of design options
Transparent building envelopes with a harmonious, attractive all-glass look covering a large area can be created – an architectural statement that can be fulfilled masterfully with the VISS SG (Structural Glazing) steel façade system.
The narrowest of silicone joints allows a building envelope to be constructed in a structural glazing look, with a glass area that appears almost completely homogenous, conveying lightness and openness.
Variable glass anchors enable double and triple glazing to be installed and provide additional design options.
Planning benefit
Approval in accordance with ETA guideline 13/0015
Large glass sizes and infill thicknesses are possible
Uniform structural glazing look
Fulfils the requirements for prefabricated safety barrier glazing in accordance with DIN 18008-4
Concealed mechanical fixing of the outer pane possible
Narrow vertical and horizontal silicone joint of just 20 mm
50 mm or 60 mm load-bearing profiles as a standard façade system or mounted on any support