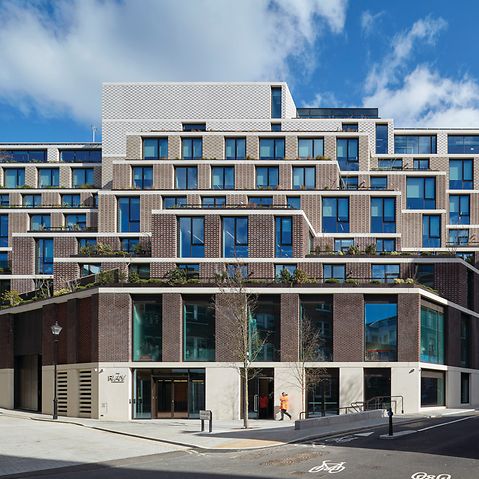 Schüco Excellence Awards 2019: The winning projects
Organised by Schüco UK in partnership with Architecture Today, the Excellence Awards, now in their sixth year, were set up to recognise outstanding contemporary architecture in the UK and Ireland. Winning projects and special commendations were announced at the awards lunch, hosted by Piers Taylor, on 27 June at London's Saatchi Gallery. Winning entries will be invited to present at events in London in the autumn.
A key theme that emerged in the jury discussions for the 2019 Schüco Awards was that creativity, innovation, technical skill and collaboration usually go hand-in-hand.
A well-designed building will clearly show that there has been a rigorous and exacting approach to the detailing and specification. Moreover, with a responsive manufacturer and creative specialist contractor, this in turn will often engender pride and quality in workmanship. As good daylight and energy performance levels assume ever more significance in our buildings, recognition of this integrated approach become ever more important. This is what lies behind the ethos of the Schüco Excellence Awards.
The panel of judges for the 2019 Awards comprised: Chair, Paul Williams (Stanton Williams); Julia Barfield (Marks Barfield); Neil Dusheiko (Neil Dusheiko Architects); Steve Mudie (alinea Consulting); Paul Savidge (Wintech); and Clare Wright (Wright & Wright). The overall winning project of this year's awards is UCL Student Centre, London, by Nicholas Hare Architects. Find out more in the video to the right.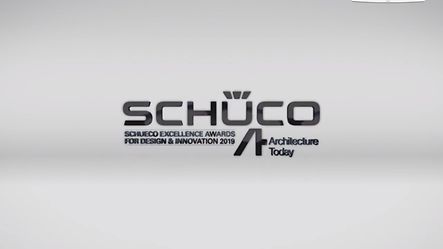 Overall Winner and Education Building Winner: UCL Student Center
Overall Winner and Education Building Winner: UCL Student Center
The Student Centre is a flagship project at the heart of University College London's Bloomsbury campus, providing 1000 spaces for individual and collaborative study, a student enquiries centre, and a cafe. In urban terms, Nicholas Hare Architects' competition-winning building also creates a new gateway into the campus from the east, extending the accessible public realm from Gordon Street through to UCL's main quad on Gower Street. Architecture of the highest quality was required in response to UCL's brief and the Bloomsbury Conservation Area context. The building is designed to achieve exemplary sustainability targets, including BREEAM Outstanding. High-quality, durable materials were specified throughout, and transparency and daylight characterise the interior. The Gordon Street facade comprises large reconstituted stone-framed openings at street level with brick piers and storey-height windows above, giving deep daylight penetration and avoiding excessive solar gain. Angled louvres provide natural ventilation and shading. Smaller apertures on the courtyard facade compensate for the increased solar gain potential of the westerly orientation. Windows, doors and curtain walling are in bronze-anodised aluminium.
Architect: Nicholas Hare Architects
Specialist contractor: Facade & Glazing Solutions UK Ltd
Schüco systems used: FWS 60, AWS 75.HI, ADS 75 HD.HI, AWS 114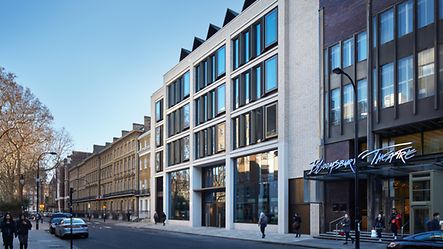 Refurbishment Winner: Television Centre, White City, London
Refurbishment Winner: Television Centre, White City, London
The BBC's Television Centre in White City, west London – designed by Graham Dawbarn in 1960 as the UK's first purposebuilt television studio – has been reinvented as a mixed-use development. The 'question mark' site plan has been 'completed' by new buildings with residences, offices, restaurants, a cinema and a club with rooftop pool. Architect Allford Hall Monaghan Morris's project celebrates the original building's listed features, including the circular mosaic lined Helios Courtyard, with its golden sculpture and water feature, and the Stage Door with its John Piper mural, now an entrance to the apartments. New materials are inspired by the original, for example the brick responds to the retained elements and the bespoke tiles used internally refer to the graphic design of the 1950s and 60s. Commercial Systems International, in partnership with Schüco Jansen, undertook the manufacture and installation of both the Arte steel windows, Janisol doors and aluminium ASS70 HI sliding doors and AWS 70 HI Windows to the Helios building. This project was challenging, with many oversized openings and bespoke details, and the windows were subject to rigorous off-site testing prior to full manufacture. Particular attention was needed for the joint details in the facetted facade to ensure a robust connection that offered both integrity and met aesthetic demands. CSi was involved in many peripheral elements as the project progressed, incluiding support steelwork, anodised baguette cladding, stainless steel curtain walling, the large-span rotunda curtain walling and aluminium cladding. 
Architect: AHMM 
Specialist contractor: Commercial Systems International
Schüco systems: ASS 70.HI, ADS 70.HI, Jansen Arte
Commercial Building Winner: The Ray
Commercial Building Winner: The Ray
The Ray replaces an outdated building in London's Clerkenwell, built in the 1970s by Elsom Pack & Roberts, that provided the headquarters of the Guardian newspaper. Allford Hall Monaghan Morris' building is designed to respect the area's traditional massing and materials, providing flexible spaces for office, retail and hospitality uses. The massing negotiates between the formal urban context of Farringdon Road and the more irregular, domestic context of Crawford Passage to the west. Active frontages are provided to both key elevations, to help enliven the adjacent public realm. 
A series of terraces steps down towards Crawford Passage, maintaining daylight and sunlight, and maximising privacy of the neighbours. The terraces are intensively planted, and provide amenity space for the building's occupants, while improving views for neighbours and passers-by alike. The brick types and bonds are combined in a series of piers, with gradation from a richer base to a lighter top, and precast concrete banding at each floor dividing the varying brickwork piers. The solidity of the brick and precast elements is offset by full-height glazed units. The Farringdon Road elevation consists of bays with a large fixed glazing panel and a small operable unit, while the Crawford Passage elevation includes more variation in geometry to suit the angles and interfaces that create the terraces. Schüco's FWS 60.HI system was developed to emphasise the glass and minimise the framing. Additional reinforcement within the mullions helps minimise frame depths, stepped glazed edges help hide the frames of operable windows and doors, bracketry fixings are concealed within the stepped slab edge, and mullionfree glass-to-glass corners express the unique geometry of the terraced elevations. 
Architect: AHMM
Specialist contractor: Alumet Systems UK Ltd
Schüco systems: FWS 60.HI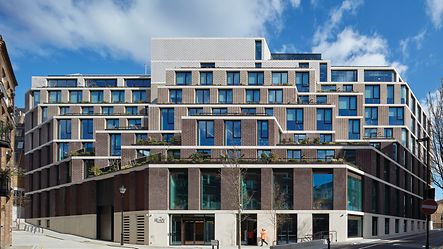 Cultural Building Winner: Windermere Jetty Museum
Cultural Building Winner: Windermere Jetty Museum
The Windermere Jetty Museum of Boats, Steam and Stories houses an internationally significant boat collection on the shores of Windermere in the Lake District National Park. The sculptural forms refer to the local vernacular and their characteristic overhanging roof canopies extend the museum environment from inside to outside. To help consolidate the whole architectural ensemble, all walls and roofs are covered with oxidised copper which will weather over time, settling the museum into the natural environment. Emphasis is placed on connecting people, boats and water, as well as providing a reinterpretation of the site's picturesque and industrial heritage. A wet dock centrepiece brings the lake into the heart of the experience to present the collection at water level.

Other buildings –the entrance, conservation galleries, interpretation, education and cafe –are clustered around the wet dock but raised on a podium to avoid floodwaters. The forms are intended to appear somehow familiar, but made special by the canopies that provide allweather shelter. Internally, each building is organised around a large principal room, orientated to the lake, with ancillary spaces and the external canopy spaces balancing each side of the symmetrical section. The oxidised copper is folded and pinned with a regular pattern of brass fixings that gives the elevations a texture that will be enhanced by the patina over time. Very large windows and doors enable boats to be easily moved between outside and inside, and  allows the museum route between buildings to be clearly legible.
Architect: Carmody Groarke
Specialist Contractor: UKTOP
Schüco systems: Janisol, Jansen VISS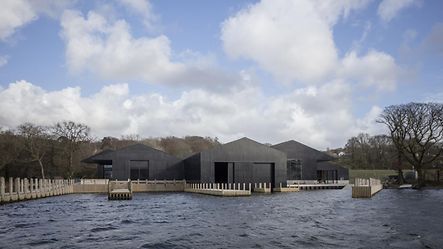 Residential Development Winner: Rosemoor Studios
Residential Development Winner: Rosemoor Studios
Rosemoor Studios comprises a four-bedroom townhouse, plus two one- and two two-bedroom apartments built on the site of an old townhouse and studio complex, to the designs of Haptic Architects. The facade reinterprets the townhouses of adjacent Rawlings Street, with a precast stone base distinguishing the ground and upper storeys, which employ the same language of brick walls and stone-framed openings. The expressed framing, window proportions and asymmetrical relationships draw from the context while being visually engaging. Deep setbacks accentuate the window openings which also reveal the upper-level skylights. The high quality, coal-fired pale brickwork and precast stone are complemented by delicate metal window and balustrade detailing with bronze powder-coat finishes. The aluminium window and door package from IQ Glass Solutions included full-height aluminium windows and opening doors using Schüco profiles, with fixed casement windows, tilt-and-turn windows, and inward opening and single casement doors. The casement windows were required to achieve a 0.63 G value with an overall U value of 1.3, but they were engineered to give a UG value of 0.72 and G value of 55.5 per cent.
Architect: Haptic Architects 
Specialist Contractor: IQ Glass
Schüco systems: Bespoke construction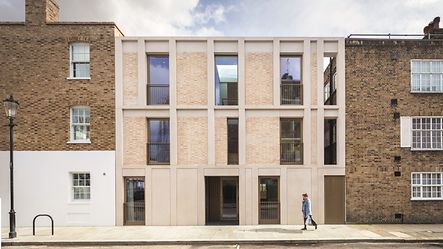 Individual House Winner: Kenwood Lee House
Individual House Winner: Kenwood Lee House
Kenwood Lee House in Highgate, London, was conceived by architect Cousins & Cousins is a contemporary double-fronted suburban villa. The front facade references a  predominately brick streetscape with matching eaves, ridges and gables, while the rear takes the form of a full-width glazed mansard with pre-patinated zinc cladding to the sides, articulating the junction with the brick gables. With views out to the garden and landscape beyond, the partially-shaded glazed elevation navigates a line between openness and privacy. Externally, the concrete, brick, timber, steel and an abundance of glass are intended to respond both to the built environment and the natural  surroundings. Internal spaces are arranged around a board-marked concrete core which forms a triple-height atrium. High-quality craftsmanship, meticulous detailing and quality materials combine to create a sense of solidity and longevity.  Cousins & Cousins worked with structural engineer Patrick Ryan Associates, Alco Glass Systems and contractor New Wave London on the rear glazed facade, which incorporates a bespoke double-height nine-square-metre fixed pane plus four large floor-to-ceiling ASS 50 sliding door systems, which allow light to enter the adjacent bedrooms. Schüco AWS 70 HI windows complete the front of the  property together with ASS 77 sliding door systems which light the basement pool and gym. Two ADS 70 HI hinged doors with Safematic locking allow access to the two front lightwells. 
Architect: Cousins & Cousins
Specialist Contractor: Alco Glass Systems
Schüco systems: ASS 77 PD, ASS 50, AWS 70.HI, ADS 70.HI 
Individual House Improvement Winner: Felsham Road
Individual House Improvement Winner: Felsham Road
Felsham Road is a radical reworking by Giles & Pike Architects of an early Victorian semi-detached house in Putney. The existing building had a raised ground floor with the entrance hall and main reception, a bedroom floor above and a semi-submerged lower floor with the kitchen. The previous owner had built a substantial two-storey extension at the rear, providing a dining room at ground level and bedroom above, but this improved neither the organisation of the main house nor its connections with the garden.
The architect developed a design that incorporated the envelope of the extension, which was beneficial in gaining planning consent as well as economically. The ground floor of the extension was removed and a lower ground floor excavated beneath the rear extension and extended into the garden. This was a simple notion, but it unlocked the potential of the project, allowing additional height to be gained and a dramatic double height space to be formed.
This space not only provides a generous, light-filled volume, but also links the original building with the existing and new extensions more successfully than in the previous arrangement, providing views and physical connections through the building, from the front entrance hall through to the rear garden. "Once we had agreed the concept", says the architect, "the project fell into place". The use of a glazed roof, over what was a dark side return, now covers the new mezzanine stairway from the main reception to the kitchen level. Full-width clerestory glazing now provides both natural light and tree canopy views to spaces that were previously dark and uninviting.
Architect: Giles & Pike Architects
Specialist Contractor: L2i
Schüco systems: AWS 70.HI, ASS 50, AWS 65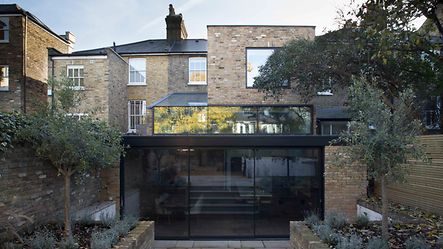 Steel Project Winner: Sevenoaks School's Science & Technology Centre
Steel Project Winner: Sevenoaks School's Science & Technology Centre
Sevenoaks School's Science & Technology Centre brings together previously disparate disciplines, with 30 glass-fronted laboratories, workshops, and technicians' spaces opening onto a three-storey day-lit atrium, lined with display vitrines. The adjacent Global Study Centre has a south-facing cafe with study, educational and social spaces above.  Designed by Tim Ronalds Architects, the £23m "science workshop" is conceived as "a place for experimentation and discovery". Daylit and naturally ventilated throughout, it has a robust interior of expressive structure, evident construction and natural materials, yet feels highly transparent, with views to the landscape beyond. An in-situ concrete frame and slender steel work support inclined ribbed precast concrete roof slabs, reflecting daylight into the spaces below. Schüco Jansen steel systems were key to achieving transparency and performance demands, while integrating innovative bespoke features. Consistency of the sections gives a coherent appearance throughout, despite differing performance requirements.
Teaching spaces are separated from the atrium by fire-rated Jansen Economy 60 E30 screens, incorporating smoke dampers to acoustically attenuated natural ventilation routes, and bespoke vitrines for displays. Escape stairs are enclosed by Janisol 2 EI30 insulated screens, while non-fire-rated Economy 60 screens separate social and study spaces. "The sparkly white powder coating acts as a foil to the industrial concrete and timber", says the architect. "Excellent acoustic separation allows complete focus, despite visual connection." The Janisol windows feature bespoke ventilation panels with BMS-operated dampers, insulated manual vents, and lightproof grilles, providing natural ventilation without compromising the blackout needed for optics experiments. Janisol Arte provides BMS-operated bottom-hung clerestory windows, and the VISS system creates glazed doors with a 3.6 metre opening for delivery of large artefacts. External frames are powder coated in golds and bronzes to blend with the parkland setting, with flashes of pearlescent pink and orange facing the school.  
Architect: Tim Ronalds Architects 
Specialist contractor: Arkoni 
Schüco systems: Janisol, Janisol Arte, VISS, Jansen Economy 60, Jansen Economy 60 E30, Jansen Janisol EI30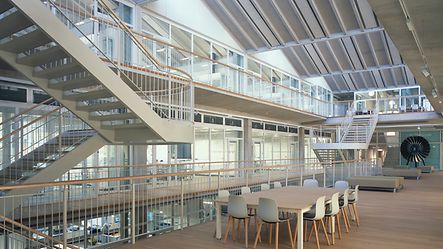 Specialist Contractor Award: London Waterloo Station
Specialist Contractor Award: London Waterloo Station
Prater's work on part of the £800m upgrade of London Waterloo Station included the challenging envelope package for the 'infill connection' between the main station and the redeveloped former Eurostar terminal. The project incorporated a bespoke, blast enhanced Schüco curtain walling system with integrated, Prater-designed glass ventilation louvres. The timetable was challenging, with Prater starting on site in October 2018 and completing in time for the station opening in December. As well as dealing with the movement and tolerance characteristics of the inherited structure, a key performance requirement for the curtain walling was strength and blast resistance. The system also had to maximise views and daylight, and Prater worked with the Wessex Capacity Alliance (WCA) team during the pre-contract service agreement period to ensure that the design would meet all the strict requirements. A Schüco FW 80+ XR facade system was selected and, in collaboration with Schüco, Prater developed a solution to enhance its performance, which included the addition of steel reinforcements to achieve the required level of blast resistance from both outside and inside the envelope. A full-size prototype of a facade section was made to test buildability and appearance before the system was fabricated at Prater's Thurrock factory. Due to the limited on-site storage space, all materials were delivered on a just-in-time basis. Integration with the surrounding buildings on three sides was a particular challenge. The cantilevered steel structure of the original structure meant that significant movement be factored into the design. The location also presented issues in terms of access and logistics, and Prater's installation team had ground access only on one side, with the other three elevations only accessible via the surrounding roof areas.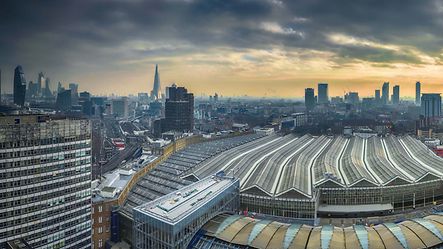 FURTHER COMMENDATIONS
This year, more companies than ever before entered the Excellence Awards, with over 160 submissions spread over ten different Award categories. Paul Williams acknowledged the quality of entries and is quoted below. Paul Williams acknowledged the quality of all entries as follows: "The quality of the 2019 submissions was very high, so it was never easy to select obvious winners.".
In addition to the outright winners, there were seven further commendations:
Commercial Building: Two St. Peter's Square, Manchester 
Cultural Building: MK Gallery, Milton Keynes 
Education Building: The Dorothy Garrod Building, Cambridge 
Refurbishment Project: 160 Old Street, London 
Residential Development and Steel Project: 35 Marylebone High Street, London 
Individual House Improvement: Tachbrook Street, London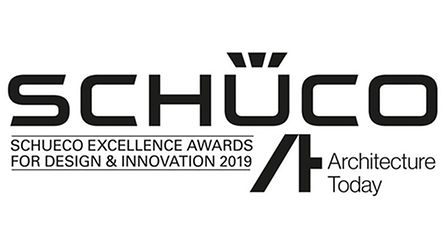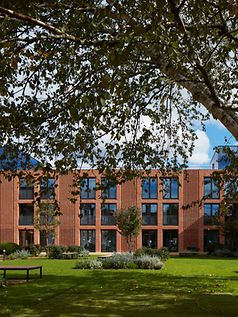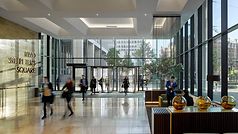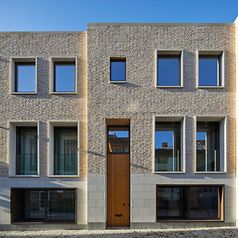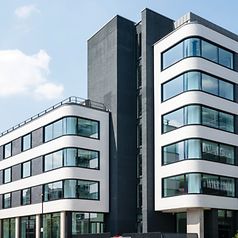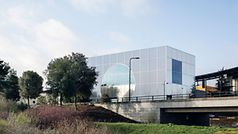 Register now..
Work material (e.g. tender specifications, BIM objects, CAD data, catalogues)
Note content
Direct contact to Schüco