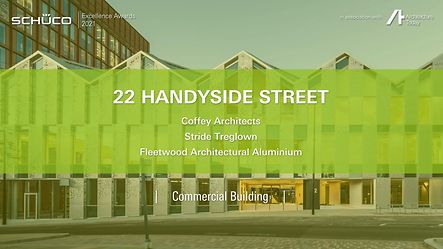 Winner of the Commercial Building Award
22 Handyside Street is a three-storey, mixed-use, office-led development situated in London's King's Cross. Designed by Coffey Architects with Stride Treglown as executive architect and Fleetwood Architectural Aluminium, the steel-framed structure occupies a complex site directly above three active railway tunnels. A series of bespoke, perforated anodised aluminium panels suspended from the curtain wall system creates an expressive and constantly changing play of light over the interior spaces throughout the day.
 
Site constraints necessitated a complex structural solution, which proved a major challenge for the project team. The facade wraps around the building with an obtuse change in angle at each corner. However, thanks to the flexibility of the curtain wall system, every corner employs a single, angled curtain-wall mullion, which is almost indistinguishable from the rest of the mullions.
 
At the top of the building, the transoms are angled to follow the roof pitch and ceiling profile, with the junction between these and the angled mullions formed in a crisp and well-controlled manner
The overall effect is a light-weight facade, which looks as well from the inside as it does from the outside.
The perforated cladding panels represented another significant technical challenge. Each one is made up of three smaller panels, which had to be positioned precisely on the facade to create a seamless aesthetic and allow for independent removal if required. The solution was to use a Schüco fixing bracket to form the support point for every panel.
Weight limitations, caused by the presence of tunnels beneath the site, meant that most of the facade could not be supported by the building's primary steel frame. Instead, it is loaded onto a concrete footing at the base of the structure, with the curtain-wall system covering the full height of the building. Among the many technical issues that had to be resolved was ensuring adequate movement between the steel frame and curtain-walling system, while also providing sufficient lateral restraint for the glass units.
The judges praised the project for its architectural elegance and clever use of proprietary facade systems to augment and unify the overall composition.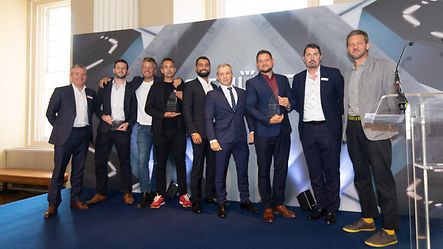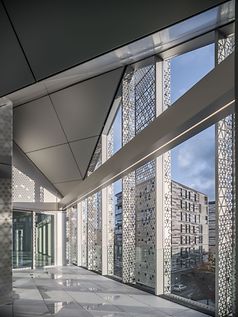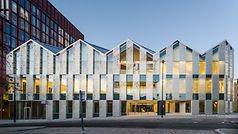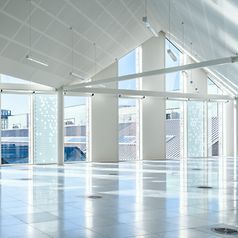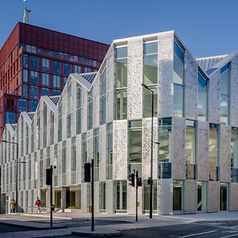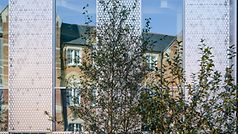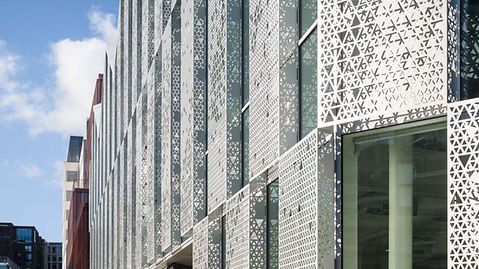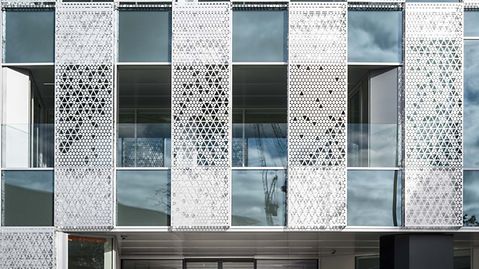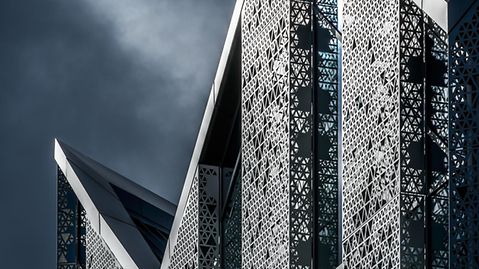 Register now..
Work material (e.g. tender specifications, BIM objects, CAD data, catalogues)
Note content
Direct contact to Schüco